The head of Danske Bank should leave his job immediately, following the money-laundering scandal at the Estonian branch of Denmark's biggest bank, according to the chief executive of one of the country's largest pension funds.
Thomas Borgen, CEO of Danske Bank, resigned on 19 September – the same day the Nordic banking giant published an internal report into the money-laundering scandal. In a statement announcing Borgen's decision, Danske said he would continue in his position until a new CEO was appointed.
Jens Munch Holst, chief executive of the DKK114bn (€15.3bn) MP Pension, said: "We have confidence that Danske Bank will safeguard itself as well as possible against money laundering in the future… But we don't understand how the director Thomas Borgen can still turn up at Danske Bank."
Holst added: "He must stop immediately… anything else is incomprehensible and unsatisfactory."
In his resignation statement last week, Borgen took responsibility for the shortcomings, despite Bruun & Hjejle – the law firm that conducted the review of Danske's Estonian operation – finding that he was not legally culpable.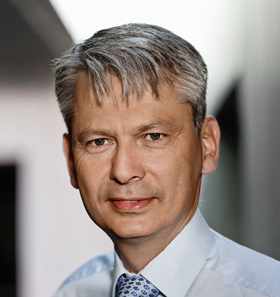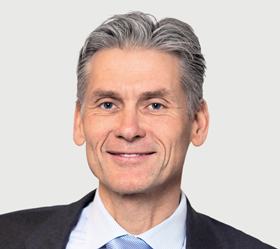 MP Pension – which covers academics at Denmark's public sector universities and schools – currently holds almost DKK600m of Danske Bank stock in its portfolio but has "quarantined" the company since July due to its concerns over the money-laundering case, meaning the pension fund cannot add to the position.
However, Holst emphasised that the bank and its staff were running a good business overall. MP Pension's investment team had discussed whether the equities should be sold off entirely, but Holst said that it did not think this was appropriate.
"Danske Bank is important for the whole of Danish society," Holst said. "So we prefer to remain as owners of the company in order to make our influence count."
A year ago, Danske launched an investigation into its branch in Estonia because of suspicions that it had been used to launder several billion kroner between 2007 and 2015.
The resulting report found that staff in Tallinn may have helped or colluded with customers on suspicious transactions. It identified around 15,000 customers as being associated with a non-resident portfolio in question, and a total flow of payments of some €200bn. Danske Bank said a "significant part" of this was likely to be suspicious.
At the time of publication Danske Bank had not responded to questions from IPE on the implications of the scandal for its pensions business, Danica Pension.
Danske Bank's share price has lost more than a quarter of its value since the start of this year, falling from DKK242 at the start of January to DKK170 when the Danish stock market closed on 21 September.