As multi-asset strategies have evolved, it has become less easy to assess and compare them on a like-for-like basis, according to Brendan Maton. The real key lies in the wealth of data that pension funds themselves collectively own
At a glance
• What is the correct benchmark for a return-seeking multi-asset portfolio and over what period?
• It is complex and time consuming for an investor or adviser to analyse the positions, returns and added-value in a multi-asset portfolio.
• Access to the underlying data on pension funds' asset allocation decisions would shed valuable light on whether these decisions add value.
Fifteen years ago I interviewed the pension fund of a Swiss canton whose idea of diversification was to employ six houses, all Swiss, to run balanced mandates. Balanced in this case meant global equities and bonds so the spread of assets existed but this unusual set-up, consciously or not, was actually managing manager risk.
I have never encountered a similar arrangement. But at the time a large portion of Europe's pension assets were managed in balanced mandates or funds by a small number of active managers. So, while this arrangement was unusual for a single scheme, in aggregate it was pretty representative of what pension funds were doing in many countries.
As the new century began, sophisticated pension funds started adding specialist assets and strategies. PGGM added commodities in 2000, for instance, and the first exposure to credit default swaps for a UK pension plan took place in 2002.
Multi-asset portfolios became more diversified as a range of asset classes was added to equities and bonds. Some asset managers structured themselves as 'multi-boutiques', reflecting the specialisation required in different asset classes.
Breadth is one aspect of multi-asset management explored in this report. Another is the influence of rules and benchmarks, but regulation has been the world's fundamental driver of asset allocation. The division of defined benefit pension fund assets into liability-matching and return-seeking portfolios was largely driven not by pension plans themselves but by regulations such as the Danish traffic light system, the Dutch FTK or international accounting standards.
If liabilities are addressed by a 'core' allocation to long-dated bonds, then what becomes the benchmark for the assets in the return-seeking portfolio? For multi-asset strategies an investor could retain the composite reference indices for equities and bonds that are found in the structure of balanced mandate benchmarks.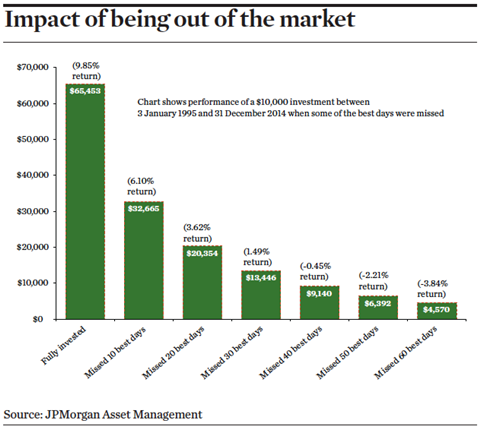 Among Europe's most popular composites are Pictet's LPP series in Switzerland. The LPP-25 in the 2000 series, for example, has 25% in equities and 75% in bonds; 60% of the entire benchmark comprises Swiss domestic bonds. IPE itself has recently partnered with Fundo of Lausanne to create similar benchmarks for the UK market.
Thinking back to the Swiss canton in 2001 with six comparable balanced mandates, there is a good reason to stick to these traditional benchmarks. Similar mandates with easy-to-understand benchmarks enable fair relative comparison.
And balanced management is still very much alive, popular and inexpensive. Boston Consulting Group's global asset management database gives average fees for multi-asset at 18bps; a good 30bps short of where fees for innovative multi-asset begin.
Does asset allocation add value?
Diversified growth funds (DGFs), which generally use a cash-plus return target, are perhaps the modern face of balanced management.
"The way we think about diversification in a DGF is not to have a benchmark," says Claus Vorm, deputy head of multi-asset at Nordea Investment Management in Copenhagen. "Instead we look to spot return drivers in risk-on and risk-off environments. We don't just carve out beta exposure."
So how should clients and their advisers analyse and benchmark strategies with such dynamic freedom? "Be wary if you can't benchmark a strategy," warns Paul van Gent, CIO at Zug-based Corestone Investment Managers and a former head of manager selection at the Dutch metalworkers pension fund PME. "It's an almost sure way of ending up doing something else than you intended originally."
Taking a step back, while it is now widely understood that asset allocation explains the majority of returns, there is no convincing evidence that active asset allocation in general, at any tempo, works. Analysis from JPMorgan Asset Management reveals the challenge of big asset allocation calls; between 1995 and 2014, six of the best days for the S&P500 occurred within two weeks of the 10 worst (see figure).
Traditional balanced management does little by way of rotation of asset exposures to challenge this volatility. The implicit belief is that major asset classes over long periods of time are not greatly correlated (Europe's largest fund, Norway's Government Pension Fund Global, has made just one change to its reference portfolio since 1998 – adding a slug of property).
"I sit down with lots of managers of these types of multi-asset funds and ask them how their buying and selling activity adds value. It is a simple question which many cannot answer"
Steve Tyson
And by avoiding asset rotation, traditional balanced emulates pension funds' traditional, usually stable, strategic asset allocation.
But more and more multi-asset strategies, from global tactical asset allocation (GTAA) and CTAs (managed futures) to diversified growth funds and even multi-sector fixed income strategies, are not employed as proxies for the strategic asset allocation. They are not to be judged over long, smoothed periods but inevitably the same three-month, one-year and three-year periods of other segregated mandates. They may represent just a slither of the satellite 'growth' portfolio, or form part of a blend as is the case with Kingfisher Pension Scheme (see separate panel).
Instead of limited rotation at stock, sector and asset class levels, some multi-asset strategies display rapid rotation; some may also exploit factors such as momentum in GTAA and CTAs, while others employ strategies that can be against the reference index, for instance by shorting.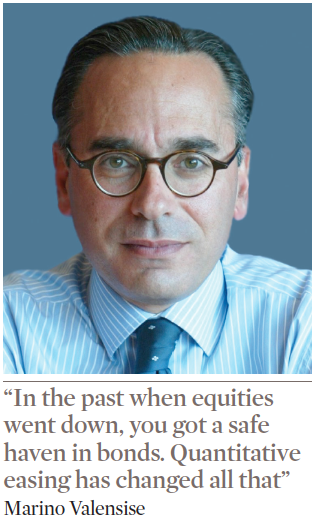 Most pertinently, the current vogue for absolute-return orientated strategies is to avoid market-like behaviour, as represented by traditional, long-only strategic allocations, because investors are so concerned that a bear bond market will finally commence. This is not only a matter of reducing beta. It also is out of fear that correlations between equities and bonds are set to rise.
"Bonds no longer offer protection. In the past when equities went down, you got a safe haven in bonds," says Marino Valensise, head of multi-asset at Baring Asset Management. "Quantitative easing has changed all that. Now borrowers get all the benefit and bond lenders are penalised. This is not about to change."
So the imperative for smarter, less directional or alternative strategies is there. According to Ben Inker, head of GMO's Benchmark Free Allocation fund, 5% of the assets of his fund are currently in merger arbitrage. "Five years ago we did not have this exposure but right now, late in the cycle, there are more deals and more need for capital than the regular merger arbitrage crowd can handle. At the same time, you are getting rewarded for doing the extra work and taking on idiosyncratic risk that most equity investors are not willing to take."
Performance comparisons
How should investors assess funds that include 30 or 40 sub-strategies? For Vorm, one simple suggestion is to compare performance against peers; Steve Tyson, a senior adviser at Allenbridge, a London-based pension fund consultancy, is both sceptical and sympathetic towards 'outcome'-based judgements.
"I sit down with lots of managers of these types of multi-asset funds and ask them how their buying and selling activity adds value. It is a simple question which many cannot answer," he says.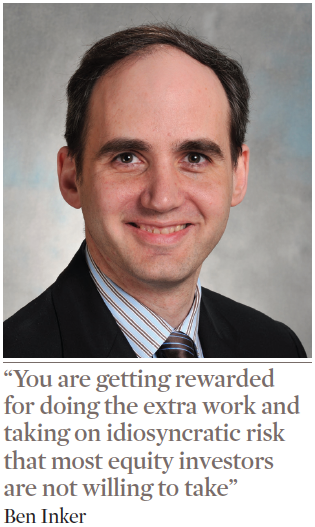 On the other hand, Tyson says that after much standard risk analysis and listening to managers (see article on diversified growth funds in this report), consultants and clients do have to trust in the manager's achievements. "Results are important in every type of investment strategy but in multi-asset they are really, really important because of the product complexities and unconstrained nature," he says.
Van Gent believes that the problem of analysing modern multi-asset strategies may lie with investment advisers rather than the managers of the funds. He suspects that many advisers find capturing all the actual positions taken by a manager to be too data-intensive. Instead it is left to managers of managers such as Corestone to undertake this kind of data analysis.
The likes of Corestone can bear the costs as they charge an additional layer of fees. But there may be a simple means by which asset owners learn more about their own behaviour and their managers' in asset allocation. In a recent paper1 for the Rotman Pensions Institute, three leading minds in asset management, Prof Andrew Ang, Prof Amit Goyal and Antti Ilmanen, sought to prove that pension funds chased returns, in other words, they drifted in greed rather than stick to the stated allocation strategy. For all their brilliance – and the strong intuition that led to the research – the authors could not substantiate their suspicion at a statistically significant level. A lack of data points hobbled their efforts.
Pension funds own those data. If they were open to greater scrutiny as a universe, under the right conditions to benefit schemes themselves rather than a commercial third party, then the understanding and measurement of multi-asset management could be improved dramatically.
Kingfisher finds the right blend
The UK's Kingfisher Pension Scheme uses a diversified growth fund (DGF) as part of the default option in its defined contribution section. DC is now the only open arrangement for all staff members of the group in the UK, which owns DIY chains B&Q and Screwfix. State Street Global Advisors (SSGA) manages the DGF with active allocation across asset classes but passive stock selection.
Matt Fuller, pension investment manager at Kingfisher, says the trustees have been very happy so far with the performance of the DGF, which is a component of the default alongside two passively managed global equities mandates: one referencing RAFI and the other a market-cap index. So the multi-asset strategy here adds diversification to a mostly equities portfolio.
Fuller says the trustees spent a lot of time and analysis on the construction of the default option blend looking at the risk-adjusted returns of the blend over a 30-year period. They also not only looked at the expected return and volatility the blend exhibited but also the range of outcomes (for instance, looking at the range of potential outcomes from the fifth to ninety-fifth percentile over that timeframe to try to get the right balance between risk and return). The DGF plays an integral part of that.
The trustees' analysis and modelling shows that the risk-adjusted returns the current default strategy blend exhibits will help enable the scheme to achieve its long-term investment objective of consumer price inflation plus 3% net of all fees. They have observed that the SSGA DGF scores well in a peer universe and they are convinced that the cheaper cost helps to add value.
On breadth of investments, Fuller says the trustees would welcome exposure to more illiquidity premia such as those they can access through the DB section including global farmland and direct loans. However, common investment structures for DC in the UK such as OEICs require daily pricing, which forces up the cost even of passively managed vehicles for alternatives. Coupled with the cap of 75bps on charges paid by UK DC scheme members for their default fund, the daily pricing conundrum may constrain the breadth of assets and strategies available even to well-organised funds such as this one.
Multi-Asset Strategies: Adaptive approaches
1

2

3

4

5

6

7

8

Currently reading

Multi-Asset Strategies: Apples and oranges

9