Norges Bank Investment Management (NBIM), which runs Norway's NOK7.5trn (€832bn) oil fund, has appointed Geir Øivind Nygård [pictured] to fill the gap in its trio of CIOs left by Øyvind Schanke's departure.
Nygård has been interim CIO for asset strategies at the Government Pension Fund Global (GPFG), which invests Norway's off-shore oil revenue, since 1 December 2016, coming to the role from his position as global head of portfolio management.
Yngve Slyngstad, chief executive at NBIM, said: "We are happy Geir Øivind has accepted taking on the position. He brings with him experience and deep knowledge of our asset strategies."
Slyngstad said Nygård represented a good continuation of the successful efforts within the area since the beginning.
It was announced in November that Schanke, who has been CIO for asset strategies at NBIM since 2014, decided to leave the institution after 16 years to become chief executive of Norwegian fund manager Skagen.
He is due to start the top job at Skagen, which describes itself as a contrarian fund company, on 1 February.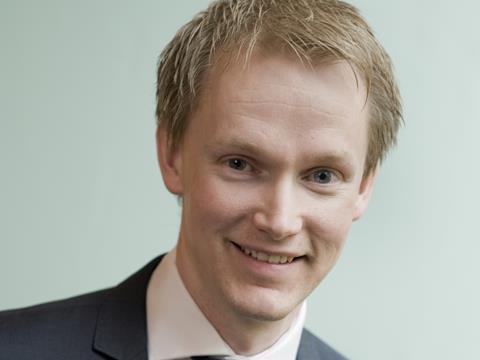 Nygård joined NBIM in 2007 as portfolio manager in equity asset strategies and has held different leading positions within the fund since then, according to NBIM.
He said he was excited and proud to have the opportunity to take on the new role.
"I am confident we have a solid [foundation] for continued success within our asset management strategy," he said, adding that he knew the team well and was looking forward to continuing to work closely with them.
In 2014, NBIM reorganised its investment departments in line with the GPFG's main strategies, giving three CIOs responsibility for the fund's three investment areas – allocation strategies, asset strategies and equity strategies.
The CIO of allocation strategies heads up work to improve exposure to the broad markets and different sources of return.
The CIO of asset strategies leads efforts to make sure the fund's exposure is implemented cost effectively and that transaction costs are balanced, and the CIO for equity strategies is meant to build up expertise to analyse individual companies, identify investment opportunities and exercise active ownership, according to NBIM.