The manager of Norway's giant sovereign wealth fund has published a list of the eight candidates applying to be its next chief executive officer, including the current deputy CEO.
Norges Bank Investment Management (NBIM), which manages the NOK10.5tn (€1tn) Government Pension Fund Global (GPFG), said eight people had applied for the top role by the deadline of 21 February.
It named seven of them but withheld the name of one applicant who it said had been granted exemption from public disclosure.
"Norges Bank is now proceeding with the recruitment process," NBIM said.
Yngve Slyngstad announced last October that he would step down after 12 years as chief executive. He will carry on working at the organisation and relocate to London.
The all-male list of contenders includes Thorbjorn Gaarder, whose occupation is listed as chief credit officer; Jake Tai, a senior consultant in a financial services advisory business from Singapore; sales manager Yngvar Willy Andersen, and senior investments project manager Pål Renli from Snarøya in Norway.
Other candidates are Anders Halberg, a director residing in the UK, and Olav Bø.
Alongside Grande, Bø is the only other employee of Norges Bank on the list, and is currently executive director of markets and ICT.
But Grande is the only applicant mentioned who has significant experience of top leadership at NBIM, and according to one Norwegian source with knowledge of NBIM's practices, his appearance on the list probably means he has effectively been chosen already.
Grande was appointed deputy CEO in February 2011, and regularly appears as the most senior leader of NBIM at press conferences, for example.
He originally joined NBIM in November 2007 as global head of risk management, and between October 2014 and January 2016 he had day-to-day responsibility for the real estate organisation.
Before joining NBIM, Grande spent 11 years at the asset management arm of Norwegian financial group Storebrand, in roles including senior vice president finance and senior vice president financial risk management.
According to Espen Henriksen, associate professor of Financial Economics at BI Norwegian Business School, Norges Bank is likely to have considered three very different profiles for the job of CEO in its recruitment process – the manager, the stock picker and the investment strategist.
The first is a good administrator but not someone who necessarily has fund management skills, he said, in line with the oil fund's first chief executive, Knut Kjaer.
Slyngstad is an example of the second type, being experienced in asset management, he said.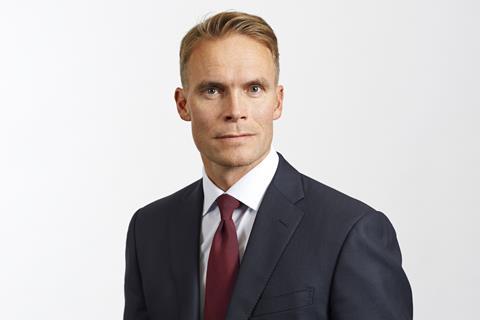 The investment strategist, on the other hand, is someone who can give advice to the Finance Ministry on how to develop the asset allocation for the fund, Henriksen said.
"Trond Grande most definitely falls into the first category," he told IPE, adding: "He is effective at execution and has done a superb job as deputy CEO."
Choosing Grande would probably signal that there would be no major shifts in the investment strategy of the GPFG, he said.
"And, in particular, that we can not expect that the manager, Norges Bank, promotes such initiatives vis-a-vis the Ministry of Finance, which decides the investment strategy," said Henriksen.
Although the job of CEO at NBIM is one of the most powerful money management roles in the world, one source in executive search warned that securing it was not without its career risks – especially for younger professionals with a longer path ahead of them.
"One thing you have to consider is reputation risk here. If something does not go according to plan – for example in tech, cyber security or decisions related to investment or decarbonising – and it's on your watch, you could find it hard to get a job anywhere else," the source warned.
But is it also possible that the new CEO will be someone who is not even on the applicant list just published. When asked by IPE whether this could happen, a spokesman for Norges Bank said: "It is always possible for the executive board to consider applications after the deadline."