The Dutch trade union for port workers is considering suing the financial regulator for allowing the merger of Optas Pensioenen, which provides the dockers' pensions, and Aegon Life Insurance.
FNV Havens said the disappearance of Optas as a separate entity would come at the expense of €600,000 a year of reclaimed dividend tax from the US, Japan and Switzerland.
According to Niek Stam, the union's secretary, regulator De Nederlandsche Bank (DNB) had thwarted the opportunity to protest against the merger plan by responding too slowly to the unions' enquiries about its position.
"We wanted to make our objections known to DNB, but the supervisor kept on responding so late that we couldn't mobilise our members against the merger plan," Stam said. "If at least one quarter of our members would have protested, DNB could have blocked the merger."
The union's secretary said that FNV Havens wanted guarantees from Aegon that the policy holders wouldn't be disadvantaged by the merger, and that the insurer would stick to earlier agreements.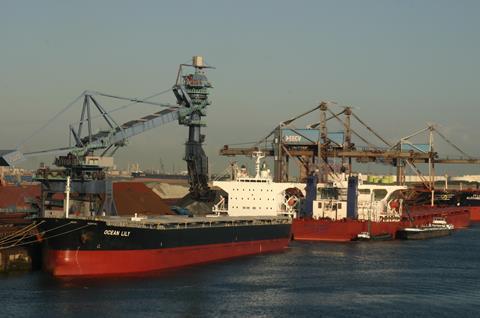 Aegon said it wanted to incorporate Optas into its life insurance business unit, arguing that it was a closed fund and the merger would benefit the dockers as their pensions would become part of a larger and stronger entity.
FNV Havens and Aegon have been in dispute over the dock workers' pension provision ever since Aegon bought Optas in 2007.
Meanwhile, Aegon has said it would raise its promised "one-off and non-mandatory" contribution to the port workers' pension fund from €1.5m to €5m.
It said that the decision was the consequence of "discussions with the various stakeholders as well as responses from port people".
FNV Havens said that it had tried several times to find out what DNB's decision was going to be, but the watchdog had declined to reveal its position, citing confidentiality. According to the union, DNB only wanted to communicate with Optas and Aegon.
Majority of scheme members support ESG investing
Three quarters of participants of Dutch pension funds support sustainable investing, according to a survey by pensions think-tank Netspar.
This percentage was likely to increase when new generations joined, said researchers Lei Delsen and Alex Lehr, who questioned 2,500 participants aged over 40.
They found that the large majority didn't object to slightly higher contributions and lower pension payouts as a consequence.
In the opinion of Delsen and Lehr – affiliated with Nijmegen's Radboud University – pension funds that only took financial considerations into account risked ignoring what their members considered important.
However, they also acknowledged that some of the respondents might not have been fully aware of the financial impact of a lower pension, and might have provided socially desirable answers.
The survey also revealed that women and higher educated people more often supported ESG investment, and that support tended to increase with age.
The researchers said they expected changes as younger workers joining pension funds, as they were likely to be more supportive of sustainable investing.
A separate survey by Detailhandel, the €21bn Dutch scheme for the retail sector, found that both lower and higher educated participants embraced their pension fund's ESG policy.