The €533m Dutch pension fund for the wood-processing and yacht building sector is to replace Achmea Investment Management with NN Investment Partners – part of Dutch financial services giant NN Group – for both asset management and fiduciary management.
Jeroen van den Heuvel, employer chairman of the Pensioenfonds Houtverwerkende Industrie en Jachtbouw (PHJ), said the decision stemmed from Achmea's decision to dump industry-wide scheme clients from its administration business. The scheme switched to AZL, another subsidiary of NN Group, from January this year.
Van den Heuvel told IPE's Dutch sister publication Pensioen Pro: "Given the high costs Syntrus Achmea charged for transferring our administration to AZL, we decided to also consider the options for asset management.
"Although pensions administration and asset management are different disciplines, there were benefits, including short lines of communication, of having both with the same company."
PHJ's fiduciary management moved to NN IP in July. Asset management is to follow by the end of 2018.
Currently, the pension fund has stakes in several of of Achmea IM's investment funds.
According to Van den Heuvel, during the contract negotiations, AZL and NN IP had demanded to be included in the tender for asset management.
"NN IP's proposal turned out to be better than the contract extension we had already agreed with Achmea IM," he said.
PHJ agreed a contract with NN IP that fitted its aim of co-operating with other sector schemes, Van den Heuvel added.
He said that NN would reduce its fiduciary management fees if combined assets under management of the industry-wide pension funds involved increased, adding that similar arrangements had been agreed with AZL.
Van den Heuvel, however, said he couldn't provide details yet about other sector schemes interested in co-operation with PHJ.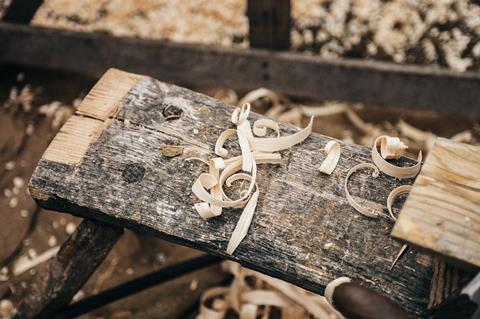 Defence ministry ditches 'complex' final salary plan
The social partners of the Dutch defence ministry have agreed to switch to average salary arrangements from the existing final salary pension plan.
The envisaged pension plan – run by ABP – is part of a broader agreement regarding working conditions negotiated between four trade unions and the minstry, and is to be put out for consultation to union members.
Union AFMP said that the new arrangements would distribute pensions fairer across generations, adding that most military personnel would see their contributions decrease and their pension rights increase.
The final salary plan – one of the last remaining in the Netherlands – was particularly unfair to young servicemen, who often left the army while in their thirties, explained Anne-Marie Snels, chair of the AFMP.
"As a consequence, they are often unable to accrue a decent pension during their later career," she said.
Snels added that the new scheme would also be less complex, as ABP and its provider APG had pushed to simplify existing pension arrangements.
Under the envisaged new arrangement, military staff earning more than €40,000 are entitled to the maximum tax-friendly annual accrual of 1.875%, combined with a franchise – the amount exempt from pensions accrual – of €13,350.
Lower earners would qualify for a lower accrual percentage as well as a lower franchise.
The aim of this approach, which also forms part of ABP's main pension plan, is to maximise members' access to allowances, according to the trade union.
It said transitional arrangements were planned to compensate personnel who would be disadvantaged by the new plan, although these had yet to be agreed.
Younger staff, whose net salary would decrease as a result of a lower franchise, would be fully compensated through the employer.
A spokesman for ABP said: "The arrangements are easy to implement and to explain to the workers."
The total contribution is expected to decrease from 26% to 22%.