Alecta, the biggest pension fund in Sweden, is creating a new, united corporate governance and sustainability team within its asset management operation after the board decided to ramp up the pension fund's work in this area, it has announced.
The organisational change dovetails with the upcoming retirement of Ramsay Brufer, the SEK963bn (€93bn) pension fund's head of corporate governance for nearly a quarter of a century.
Carina Silberg, who has been head of sustainability at Alecta since 2017, is being promoted to lead the new group, taking the title of head of corporate governance and sustainability.
Announcing the re-organisation, which will take effect this coming Tuesday, Alecta said: "Alecta's board has decided that more focus should be given to the development of corporate governance and sustainability work."
The aim of this was to improve conditions for the continuing generation of good long-term returns for customers, the Stockholm-based pension fund said.
Hans Sterte, head of asset management at Alecta, said the pension fund – which is the default provider for traditional insurance within the supplementary private-sector occupational pension system (ITP) – needed to integrate ESG issues fully into active management.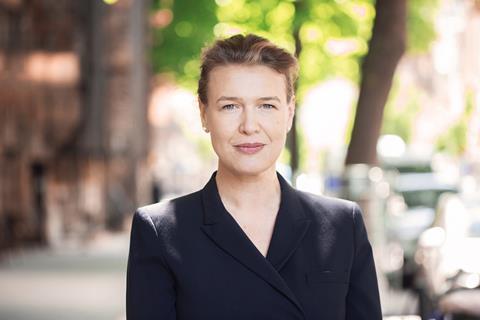 "The new group will, among other things, develop its work as a support function for the equity, fixed income and real estate units within our asset management," he said.
Silberg said that as well as contributing to making ESG matters more firmly a part of Alecta's asset management, the new team would help bring about a closer dialogue with the companies the fund owned stakes in, in order to be clearer about what Alecta expected of them.
Brufer, who has been in charge of Alecta's corporate governance work since 1997, is retiring in the course of 2021, the fund said.
In the run up to his departure, Alecta said Brufer would continue to be in charge of corporate governance, and would support Silberg in building up new group.