APG has been increasingly focusing its attention on investment opportunities in the Netherlands as it becomes almost impossible to visit companies and investment projects abroad. "This fits with our ambition to invest more in the Netherlands," said APG Asset Management CIO Peter Branner.
"The pandemic has made it more difficult to analyse non-listed companies and projects. As an investor you really want to have visited a company before you invest. You want to know how the company management shows you around on location and how it smells there, for example," said Branner, who has been CIO at APG AM since 2019.
According to Branner, the increased focus on the Netherlands is one of three ways to increase exposure to illiquid investments in spite of the travel limitations due to the pandemic.
"In the current circumstances, investing close to home is easier than investing abroad as we can still visit projects and firms in the Netherlands. And we have the ambition to invest more in the Netherlands anyway. Our recent investment in a fibre optic network with KPN is a good example of this," he added.
Another way to adjust to the coronavirus limitations is to increase existing illiquid investments instead of looking for new projects.
"The advantage of this approach is that we already know these investments," said Branner, who understands Dutch but seldom speaks it: the working language within APG AM is English.
The trend to expand existing investments had already been visible before the COVID-19 pandemic.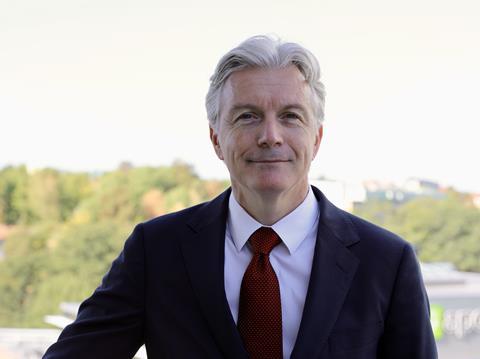 Branner said: "For our customers [pension funds ABP and Bouw] it's attractive to increase an existing illiquid investment because costs are lower than when you start a new project."
APG recently bought a stake in a Dutch windfarm from a French developer it had done business with before.
A third way to ensure a pipeline of new investments is digital due diligence.
Branner said: "The entire research process is becoming increasingly digital. Some merchant banks have set up so-called digital data rooms that you can only enter without your mobile phone. These data rooms tended to be only available close to the country where the company concerned was headquartered, but now it's possible to organise these data rooms differently so investors need travel less far."
All three of these trends are here to stay, Branner believes. "These trends won't fade once the pandemic is over. Rather, the coronavirus has accelerated them."
Branner is not afraid that another stock market crash may be imminent, although stock markets have risen fast this year. "I also see that P/E ratios are high, and of course prices can come down again at some point. But this won't impact the real economy very much because bubbles haven't been financed with private debt this time, unlike in 2008."
Cruise liners
APG is one of only few large active equity investors in the Dutch pension sector. Most other pension funds have opted to follow an index because this is cheaper. "The current climate is especially suited for active investors," Branner claimed.
"The current climate is especially suited for active investors"

Peter Branner, CIO at APG Asset Management
He mentioned APG's decision early on during the pandemic to sell cruise liners as evidence to this claim. At the start of the crisis, APG bought shares in DIY chains, companies specialised in home entertainment and operators of holiday homes.
Responding to the crisis, APG was trading more actively than normal. Branner concluded: "This has produced good results for our customers."
This approach worked remarkably well for the firm's €135bn developed markets equities portfolio, APG's recently published annual report showed. The 9.6% return was more than 200bps higher than the benchmark, which is considerably more than the average of 15bps of the past five years.
For emerging market equities, APG returned 190bps in excess of its benchmark.
Branner, therefore, does not find it problematic that the pandemic is lasting much longer than initially expected. "It means we are continuing to trade actively and I expect us to benefit from this approach this year too."
Team expansion
When assuming the CIO job in 2019, Branner said he wanted to grow his illiquid investments team. The pandemic has not interfered with these plans, he said.
"Because our clients wanted to invest more in these categories, we had to increase capacity from 300 people to 350 and we are on the right track. Despite the coronavirus limitation we have hired almost 40 investors in the past 18 months. Because almost nobody attends the office these days, I spend a lot of time getting to know new colleagues. They are often young and more used to a digital environment. They often bring knowledge with them that we too can learn from."
Expanding the presence in Asia and especially China was also on Branner's wish list. He said: "We have added an investment team on the Chinese mainland. It's good we have a presence there now as China is recovering much fast from the crisis than other countries."
To read the digital edition of IPE's latest magazine click here.