The new investment unit set up by Denmark's largest pension fund a year ago has finally bought its first stake in an unlisted Danish company – and is currently in the process of considering other deals.
Earlier this month, ATP Long-Term Danish Capital (ATP Langsigtet Dansk Kapital) announced it was investing a "three-digit million" sum in Danish kroner into local sports tech firm Veo.
Veo, which produces cameras with artificial intelligence technology for recording, live-streaming and analysing football matches, said it had raised $80m (€76m) in a series C funding round.
Anja Bach Eriksson, director of ATP Long-Term Danish Capital, told IPE the unit was very pleased with its first investment, describing Veo as one of the fastest growing tech companies in Denmark.
"They have succeeded in creating a unique sports universe with their product at the centre. They have global appeal, and a strong international presence with significant potential to grow into new markets," she said.
ATP, which had total assets of DKK858.5bn (€115.3bn) by the end of March, set up ATP Long-Term Danish Capital last May to focus on direct investments in new and established domestic companies to hold for the long-term.
The statutory pension fund said its board had so far allocated DKK6bn to that investment area over the following three years.
Asked whether it had been easy or hard so far to find suitable investments for ATP Long-Term Danish Capital, Bach Eriksson said there were a lot of companies in Denmark with a promising future.
"Our strategic approach in Danish Long-Term Capital is to secure a satisfactory return to ATP's members as well as investing in growth and employment in Denmark," she said.
"We are pleased to have placed our first investment and going forward, we are looking at a very interesting pipeline," she said.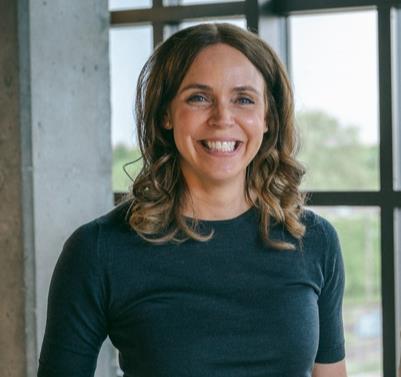 The investment unit's ambition remained unchanged, said Bach Eriksson, despite much having happened in the investment environment since it came into being just over a year ago, such as the war in Ukraine.
"We want to invest in companies with great potential in order to generate a healthy return to our members," she said.
"However, we always take the conditions of the market into account and adapt," said Bach Eriksson.
For ATP Long-Term Danish Capital, she said the main criteria for picking a company in which to invest were that the business had to have great growth potential, and to operate in a growing market, where it had a strong product offering.
"In addition, the management team is key and a strong driver for continued success," she said.
Finally, Bach Eriksson said it also had to be the case that ATP and the investee company's management shared the same outlook for development and growth.
Henrik Teisbæk, co-founder and chief executive officer of Veo said it was very significant that his firm's owner circle had now been expanded to include ATP, saying the pensions giant's involvement was recognition of the company's entrepreneurial success.

Rachel is IPE's Nordic correspondent. She has long been a freelance writer, and over the years, has written for The Telegraph, The Independent, The Observer, AMWatch and elsewhere. In 2001, Rachel's personal finance book Kickstart Your Money was published by John Wiley & Sons.