The way asset managers cast votes on climate-related issues should not be influenced by the status of company engagement "or other management considerations", according to guidelines from the UN-convened Net-Zero Asset Owner Alliance (NZAOA).
In a new publication – billed as being about 'Elevating Climate Diligence on Proxy Voting Approaches' – the group of asset owners wrote that asset managers' proxy voting policies and supporting documents should "include a commitment to Climate Votes being evaluated based on merit of the proposal".
By way of example, the Alliance members indicated this would mean "a productive engagement is not used as an excuse for a vote against a shareholder proposal with which the manager finds merit".
According to the document, asset managers should also "acknowledge that voting for a climate proposal should not be used as an escalation tactic for engagement, but as a normal means of representing ownership interests to the company based on the merit of the proposal".
Another principle set out in the Alliance's document is that asset managers' proxy voting policy explains how their climate voting approach is conveyed to engaged companies "to ensure clear and consistent messaging between climate voting and engagement programmes".
The NZAOA released the document as a tool for all asset owners to use when engaging asset managers on climate-related proxy voting. Asset owners with mostly internally managed portfolios may in particular want to use the guidelines to inform direct engagements of publicly traded asset management firms, the Alliance said.
"Alliance members believe alignment between asset owners and asset managers in climate stewardship activities, including proxy voting, is essential to support the changes needed to reach the Alliance's goal of net-zero portfolio emissions by 2050, and, importantly our 2025 interim targets," the NZAOA said in a statement.
"Working together with asset managers will enable us to speed up the crucial change in investment portfolios."
WTW declares net-zero targets for $165bn delegated portfolios
Willis Towers Watson has announced it is aiming to at least halve the greenhouse gas emissions associated with its fully discretionary delegated investment portfolios by 2030.
It is targeting net-zero emissions by 2050 at the latest. The default baseline is 2015. The consultancy has discretion over $165bn (€138bn) in assets as at the end of 2020.
"Being strategically ahead of a net zero transition will significantly improve risk-adjusted returns for our clients"

Craig Baker, global CIO at Willis Towers Watson
"Being strategically ahead of a net zero transition will, in our opinion, significantly improve risk-adjusted returns for our clients," said Craig Baker, Willis Towers Watson's global chief investment officer.
"This will come from two sources – 'better beta' due to more effective stewardship and 'alpha' as the mispricing of climate issues is resolved. We think that understanding this transition will be one of the biggest sources of alpha across all asset classes and that this alpha opportunity is likely to be greatest in the next few years."
Baker said the consultancy would also continue to work with its advisory clients to set out and deliver on their own climate-related goals. As of 2019 Willis Towers Watson had more than $3.5trn in assets under advice.
Scientific Beta launches 'pure climate' index offering
Scientific Beta has launched what it considers to be the only pure climate index offering on the market, weighting stocks solely on their climate performance.
According to the smart beta provider, the Climate Impact Consistent Indices (CICI) "make investment decisions and engagement practices consistent in order to maximise their impact".
There are two versions of the new indices. Scientific Beta refers to them as a standard version and one that complies with the minimum requirements of the EU Paris-Aligned Benchmark (PAB) regulation.
It said it was offering a standard version because certain features of the PAB-compliant index "may be seen as excessive for some investors, or indeed counterproductive for fossil fuel sector engagement".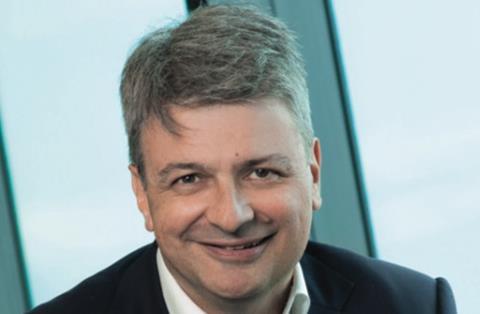 The PAB-compliant version differs from the standard version by involving a greater number of exclusions, leading to the elimination of nearly all stocks from the fossil fuel sector, and implementation of a carbon intensity reduction constraint of at least 50% compared with the cap-weighted reference from the start of the index.
Scientific Beta said the index offering was positioned for implementing the recommendations of net-zero investment coalitions, such as the Paris-Aligned Investment Initiative (PAII) framework developed under the aegis of the Institutional Investors Group on Climate Change.
"The weighting approach at the heart of CICI maximises the possible synergies between portfolio construction and engagement," said Noël Amenc, CEO of Scientific Beta.
"By putting their money where their mouths are, investors bolster the potential for successful engagement. In this respect, Scientific Beta's Climate Impact Consistent Indices not only align with ESG impact considerations but also promote real-world impact through a unique approach to portfolio construction."
Looking for IPE's latest magazine? Read the digital edition here.