Compenswiss, the Swiss social security buffer fund, has said it is prepared to face the turmoil caused by the global spread of COVID-19 in the short term, but said it is looking at the future with caution.
"So far, we are ok in terms of liquidity, we have a lot of cash, but if this situation continues … for several quarters, it is going to become difficult for us and for everybody else," Eric Breval, managing director at Compenswiss, told IPE.
The duration of market volatility is certainly a critical factor to try to forecast the severity of the current crisis.
He said: "We will probably do ok and we will get through this crisis" if markets stop declining, but it can "become very painful and difficult" if the current situation continues.
Compenswiss adopts a cautious investment strategy, with two thirds of its assets invested in fixed income. It has noted that the asset class has performed well until investors started selling in exchange for cash.
"If you are a defensive investor and bonds turn out to be not as defensive as they should be, and in addition less liquid than expected, that is not a pleasant situation," Breval said.
For Breval, 2020 will prove to be difficult, and Compenswiss may well face hurdles on two fronts: firstly related to financial markets, and secondly on inflows.
He said the scheme's inflows are three quarters based on a proportion of salary and one quarter in various taxes, including VAT.
"We expect a lower total salary basis in Switzerland and since people will be spending less, then you have less VAT," he explained.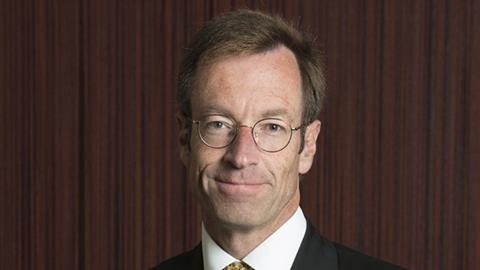 Backup plan
"We have a disaster recovery plan, we have a crisis management plan, we have tested our system: every year for one full day our workforce works from home to test it works," Breval said.
The scheme has a backup server in Zurich, alongside its main server in Geneva, with an internet protocol (IP) system located in another part of the country, he added.
There is a crisis management meeting managed directly by Breval, who said that "everybody knows whom to call, and we have laptops located in our offices so that the treasury can keep on functioning."
Nonetheless, Compenswiss had to step up efforts to provide proper working conditions, particularly for the treasury team that had to work remotely.
"We had to buy some screens and laptops, but otherwise everything is working well. These are details that are necessary to manage billions a day and it is better to have a very good view of what are you doing." Breval said.
The 50-strong management team relies on clear guidelines that defines how to act in particular situations, he added.
"The executive committee is the ultimate crisis management team. We speak every day, sometimes several times a day to make sure that everybody is abreast of everything, and this has worked well," he said.
There is also a second crisis management committee, he continued, adding that the risk management department is in charge of operational risks.
But Breval said there is a lesson to be learnt: "You are never sufficiently prepared for unexpected crises."