The EU's new sustainable finance disclosure regulation (SFDR) could end up splitting the Danish investment products market into ESG and non-ESG offerings, according to a specialist at the country's Financial Supervisory Authority.
Theodor Christensen, head of sustainable finance at the Danish FSA (Finanstilsynet) said: "What we may see is a bifurcation in the market.
"Today it is relatively easy to call something an ESG product. After the SFDR and the taxonomy regulation comes in, some products will no longer fit the bill," he said.
Christensen made the remark in an interview on the website of investment management software firm SimCorp, in response to a question on whether the new EU regulation would deter firms from introducing ESG investment products – given the additional reporting burden.
So far, he said, there had been limited incentive for the industry as a whole to "go the extra mile".
"So I believe we will see greater differentiation in the financial sector," he said.
"I expect that the net effect will be an increase in the amount and accessibility of sustainable finance products, thus creating more choice and transparency for investors," said Christensen, who heads up a new unit the FSA set up last year to focus on the supervision and regulation around sustainable finance.
Some firms had been surprised, he said, about the level of detail and rigour being applied in the new regulations.
"For example, the requirement to ensure that you do no significant harm, a key part of the SFDR, can be challenging," said Christensen, adding that this was because providers had to do quite a thorough assessment of the companies invested in.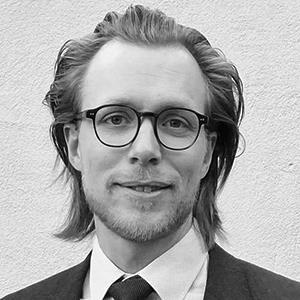 The new regulations had a sustainability perspective that was broader than just common indicators such as CO2 emissions, he said, and also included social and governance issues, or what was sometimes called the triple bottom line.
"Demanding this data will inevitably see it being more readily produced," he said.
"I would very much expect that within a few years' time we will see more granular reporting not just on the climate-related issues, but also on the social and human rights aspects of the regulation," Christensen said.
Several firms had been struggling with the timeline for implementing the SFDR which applied from 10 March 2021, he said.
Because the detailed regulation, which is to apply fully from 1 January 2022, has not yet been approved, Christensen said the Danish FSA understood there could be "a chicken and egg situation" initially when it came to methodology and data.
"We therefore see 2021 as a transition year, where firms should really try to do as much as is possible, on a best effort basis.
"From 2022 onwards however, once both the detailed regulation for the SFDR and the taxonomy has come into force, we expect firms to have much more data and report more rigorously," he said.
Looking for IPE's latest magazine? Read the digital edition here.