The former head of fundamental research at BlackRock Sustainable Investing is calling for a rethink of green finance, describing the current theory of change as "an illusion".
Carole Crozat, who resigned in 2022 after three years in the role, told IPE that "the most important thing sustainable finance needs to work on is clarifying the objectives of the people who choose to invest that way".
She said there needed to be a much clearer distinction between risk-adjusted financial performance, ethics and the pursuit of impact.
"The biggest sin of sustainable finance over the past 10 years – especially when it started going mainstream – is maintaining the illusion that those three objectives could always go together," said Crozat, who is now an independent sustainable finance consultant.
Her views mirror the thinking of the Principles for Responsible Investment, which is currently considering asking its signatories to state their motivation for considering environmental and social issues in their decisions.
Crozat has been working in sustainable finance since 2004 and has held roles at Société Générale, Allianz Global Investors and Vigeo Eiris (now part of Moody's).
She said that, after the 2015 Paris Agreement, "sustainable investors really believed that those three objectives were aligning".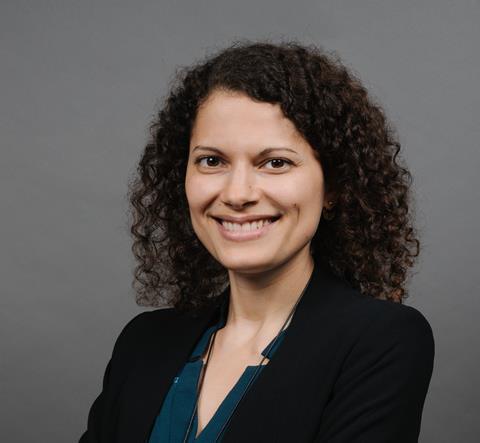 "All these companies and countries were committed to the same goal, so we thought we'd get everything we needed to get to net zero – carbon prices, regulation, technology etc. That made it sensible to invest in companies that were better placed for the transition."
But "cracks started to show" when there was a lack of progress towards the goals of the Paris Agreement, made worse by the European energy crisis after the war in Ukraine.
"Collectively, investors understand that it was an illusion – that over the short term, governments will always prioritise jobs and the economy over any long-term target," she noted. "And that's when this belief that these three objectives sit nicely alongside each other completely unravels."
Crozat's views were echoed in a recent IPE article on the effectiveness of sustainable finance, in which some market participants questioned whether their careers in the industry had contributed to any meaningful change.
In that article, Stefanie Maier, head of sustainable and impact investing at GAM, called for the industry to undertake "a global stocktake of our own".
She argued that "the leaders in every sector have got very close to as far as they can go within their own boundaries" and that clearer policy and regulation is needed in the real economy for further progress to be made.
Crozat, who now writes a newsletter about how individuals in sustainable finance can become more impactful, agrees with Maier's argument, describing investors as "sailing boats" and regulators as "the wind that pushes them in a certain direction".
"Big institutions have been investing in sustainability in anticipation of regulatory action, but that action still isn't pricing in externalities, so it's getting harder to justify. Capitalism is a game with rules, and investors can't just stop playing by those rules, and lose, because it's ethical."

Sophie is IPE's ESG contributing editor. She is the founder of Real Economy Progress and a senior associate at the University of Oxford. Sophie's journalistic experience includes being editor of Responsible Investor and Environmental Finance.
View full Profile