The deputy chief executive officer of the asset management organisation behind Norway's SWF – who missed out on the top job earlier this year – has told journalists he is optimistic about Norges Bank Investment Management's (NBIM) ability to shrug off the controversy around the appointment of the new CEO.
Asked about potential damage to NBIM's reputation as a result of the row over the hiring of hedge fund billionaire Nicolai Tangen as the Government Pension Fund's (GPFG) new chief, Trond Grande said: "We haven't really heard any concerns from any of our business partners directly."
Grande – who was himself one of the applicants for the top position following Yngve Slyngstad's decision last year to resign after 12 years as CEO – said he did not think he was in a position to judge whether or not the fund has suffered severely from the controversy over Tangen's appointment.
"Obviously the situation is something you would have wanted to avoid, but hopefully we have built a reputation over more than 20 years which can withstand also some turmoil," he said.
When asked what his reaction had been to not getting the CEO job, Grande said that because the press gathering had been convened to report financial results, he would not comment on anything to do with his role.
In response to a question about whether he would be prepared to become interim CEO of NBIM if the appointment of Tangen did not happen, he said: "That is a hypothetical question; we have a new CEO coming and that is what we are planning for."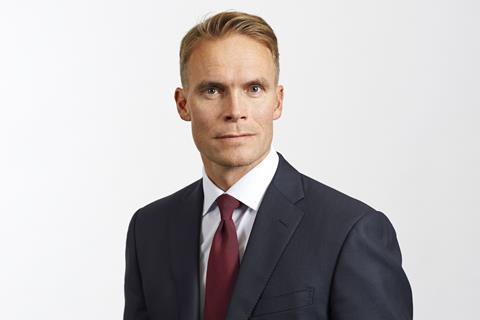 However, the political debate continues to rage in Norway, with the parliamentary finance committee due to make a report on the matter by Thursday – days before Tangen is to take up his new job on 1 September.
In a hearing on 10 August, Julie Brodtkorb, the leader of Norges Bank's supervisory council, asserted that rules had been broken in the bank's hiring of Tangen.
Points of contention centre around the difficulty of guarding against conflicts of interest between Tangen's huge personal wealth and his upcoming role as leader of the SWF, as well as his use of tax havens – which arguably sits ill with NBIM's stance on the use of such domiciles in investment.
One specific issue is whether Norges Bank's executive board should have informed the Finance Ministry during the appointment process that Tangen would remain as the primary owner of his AKO financial business.
Norwegian Finance Minister Jan Tore Sanner has said he does not believe Norges Bank has violated the Central Bank Act in connection with the case.
But he revealed yesterday that the ministry has asked an external law firm to assess whether government agencies do in fact have the legal right to instruct the Norges Bank board in its work to appoint a CEO of the GPFG – including the contractual relationship between the bank and Tangen.
Sanner said the ministry would publish this assessment today.
Looking for IPE's latest magazine? Read the digital edition here.