Inarcassa, the pension fund for self-employed engineers and architects, recorded a gross return close to 7% in 2021.
Last year the pension scheme achieved a gross return on assets of 2.5% – below its 3% target set at the beginning of last year, according to its latest financial statement.
Assets under management at the end of last year exceeded €13bn at current market values, up from €11.8bn last year, reaching a new all-time high backed by equities and revenues from contributions.
Inarcassa has gradually realigned its overall portfolio risk to a new strategic asset allocation for the period 2022-2026. It has cut exposure to emerging market equities in favour of corporate bonds linked to sustainability, it said.
The pension fund has approved a new policy with regards to foreign exchange risk hedges, in line with the new strategic asset allocation and liquidity management.
The fund's strategic asset allocation foresees a compound annual nominal return of 3.0%, and expectes risks in terms of maximum loss on a single year of 8.0%, chief investment officer Alfredo Granata explained in the pension fund's quarterly publication.
Based on its current strategic asset allocation, Inarcassa invest 35% of its assets in bonds, 4% in cash, 24% in equities, 19.5% in absolute return and real economy investments and 17.5% in real estate.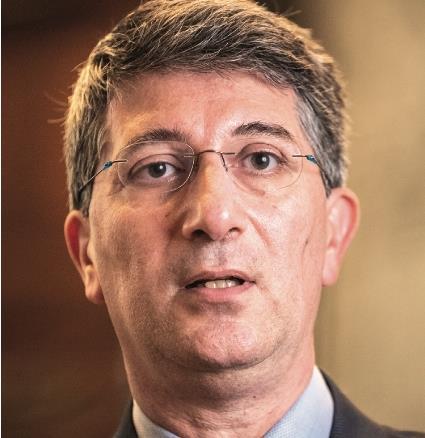 Compared to the previous strategic asset allocation it has increased the bond component (3.5%) and reduced its equity element (-2.5%); its absolute return exposure was reduced to a lesser extent, as well as real economy investments and real estate (-0.5%), while the exposure to cash remained unchanged.
Domestically, it invests 11.2% in bonds, 3.4% in cash, 7.1% in equities, 5.9% in real economy investments, 13.2% in real estate, while 58.9% of assets is invested abroad, as of the end of September.
Over 50% of the pension Inarcassa's total assets is invested responsibly in environmental and social terms and this share will gradually increase, the CIO said.
Gomma Plastica records positive returns
For the Fondo Gomma Plastica, inflation-linked bonds and emerging market bonds made a positive contribution to its 'dinamico', 'bilanciato' and 'conservativo' investment funds in 2021.
The supplementary pension fund for workers in the rubber, electrical and related cables and plastics sector, recorded a 10.07% return for the 'dinamico' option, 5.25% for the 'bilanciato' and 0.20% for the 'conservativo' last year.
The rise in interest rate had a negative impact on fixed-rate bonds in Europe and North America, while the positive returns are the result of very different dynamics at play between the asset classes.
Equities contributed with a positive return during the year despite a setback between October and November.
Prevaer's linea dinamica flies
The 'linea dinamica' investment sub-fund for the air transport pension fund Prevaer reached the best performance among the scheme's other investment sub-funds last year with 9.71%, up from 4.71% in 2020.
Returns for the 'linea crescita' sub-fund rose from 3.78% in 2020 to 5.78% in 2021, while the 'linea prudente' recorded a setback from a 3.18% return in 2020 to -0.24% in 2021. The 'linea garantita' sub-fund also saw returns drop from 0.43% in 2020 to 0.25% last year.
Prevaer has total assets under management of €665.55m, including €135.28m in the 'linea dinamica', €365.77 in the 'linea crescita', €72.04m in the 'linea garantita' and €83.44 in the 'linea prudente'.