Pensioenfonds KPN wants to invest between 5% and 7% of its assets in infrastructure, corporate and real estate loans by 2026. Half of these are supposed to be impact investments, but the fund is struggling to find the right managers.
The €10bn pension fund of the Dutch telecoms firm has set a goal for 5% of its entire portfolio to be an impact investor by 2026. Half of this mandate will consist of green bonds. Pensioenfonds KPN is now eyeing private debt for the other half.
A strategic asset allocation study had already shown that private loans could improve the risk-return ratio of the entire investment portfolio. "In the end, this comes down to about 0.15% of additional return with limited additional risk," said board member Caspar Vlaar.
The board only wanted to invest in private loans if it could apply its socially responsible investment policy to them.
Vlaar said: "In principle, infrastructure, real estate and corporate loans are a good fit with this policy. They are not listed on the stock exchange, which makes it easy to make agreements with borrowers about concrete sustainability objectives, such as reduced CO2 emissions from sustainable buildings, solar parks or wind farms."
Consumer loans are not included, because it is difficult to put a green label on these.
Suitable asset managers
It proved more difficult to find asset managers that were willing to account for the impact of their investments and could provide reports on this.
"It was challenging to find suitable managers," said Menno Altena of Aegon Asset Management, the pension fund's fiduciary manager.
"It took a lot of time to get to the bottom of what an asset manager is really doing in terms of ESG and impact, and to establish whether that fits in with the pension fund's objectives," he added.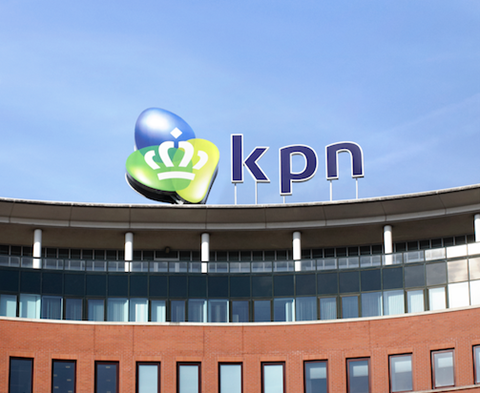 Pensioenfonds KPN aligns with the definition of impact investing of the Global Impact Investing Network (GIIN).
"What is important here is whether an investment can be related to a predetermined sustainability goal. Most managers in private loans do not have a framework for making impact truly transparent," said Altena.
"This kind of thing is still quite new for private loans and not available in advance. For us, too, pension fund KPN is the first fiduciary client to demand such a clear commitment to impact investing for private loans from asset managers," he explained.
Aegon AM is still in talks with three asset managers to execute the mandate of €500-700m. Altena expects private loans to yield at least about 2.5% to 3% above government bonds.
That's somewhat higher than the expected return on mortgages and corporate bonds with higher credit ratings, at a slightly higher cost.
First investment in 2024
The plan is for the pension fund to make its first investment in private loans in the first quarter of 2024 and to have invested the entire commitment in roughly three to four years. To fund the new investments, part of the fund's current investments in mortgages and investment-grade corporate bonds will be sold.
Vlaar is concerned there will be enough impact projects available to make loans to.
"If you look at the investment needs needed to meet the Paris targets for 2030 alone, we are talking about a capital demand of €35trn worldwide. The challenge will be to actually find enough projects that meet our criteria for impact investments," he said.
This article was first published on Pensioen Pro, IPE's Dutch sister publication. It was translated and adapted for IPE by Tjibbe Hoekstra