Norway's NOK10trn (€969bn) oil fund is raising its voice about the need for better ESG corporate reporting, giving top billing in its newly-released annual responsibility report to an issue it has spoken out on before.
Publishing the 104-page report, Norges Bank Investment Management (NBIM) stated that: "Boards must ensure that companies regularly report relevant, quantitative and comparable information on environmental, social and governance issues."
Yngve Slyngstad, outgoing chief executive officer of NBIM – the central bank department that runs the Government Pension Fund Global (GPFG) – said that in recent years his staff had asked companies to go from words to numbers in their sustainability reporting.
"We wish to see more relevant and comparable reporting from companies, so that we, as an investor, can analyse the companies' exposure to sustainability risks," said Slyngstad, whose successor has not yet been announced.
The fact that there were so many different standards for sustainability reporting was problematic both for companies and for investors, NBIM said in the 2019 responsibility report.
"This reporting often requires considerable resources from companies, and different approaches and definitions mean that investors cannot yet use it in the same way as accounting data," it said.
For this reason, NBIM said it was supporting the Corporate Reporting Dialogue – a platform launched five years ago by the International Integrated Reporting Council – which was working on mapping and comparing different frameworks with a particular emphasis on climate disclosure.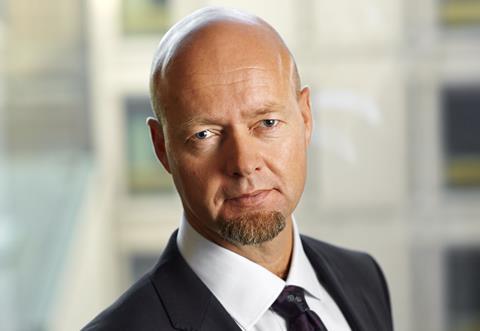 NBIM said its response to the dialogue's consultation had called for consolidation of reporting standards.
The investment manager also said in the report that it had stepped up its game in the field of responsible investment.
"As we head into a new decade, we are working more systematically, we are prioritising more effectively, and we are asking better questions," said chief corporate governance officer Carine Smith Ihenacho.
In 2019, she said NBIM had expanded its evaluation of corporate reporting, and over time had seen companies improve their disclosure. "In 2019, we contacted a further 134 companies with poor reporting," she said.
Asked last year by the Norwegian finance ministry to review and describe its work on climate risk, NBIM replied in December that although data on companies' carbon emissions and climate risks were critical for its portfolio analysis, the quality of corporate reporting was still inconsistent.
In a section of its 2019 responsiblity report on how NBIM funds research to inform its investment strategy, the Oslo-based manager said two of the studies supported by Norges Bank's Norwegian Finance Initiative (NFI) had revealed that markets were failing to reflect the impact of climate change.
One of the studies in a research project led by professor Harrison Hong at Columbia University found that projections showing rising sea levels did not have much effect on property prices.
Another study found that homes exposed to extreme weather sold for more in areas where inhabitants rejected the notion of anthropogenic climate change than in areas where inhabitants did not.
"Taken together, these findings suggest that capital markets do not fully price climate risk," NBIM said in the report.