Dutch asset manager NN Investment Partners has subscribed to the Sustainable Development Investments Asset Owner Platform (SDI AOP) founded by APG and PGGM in 2019.
The platform aims to map investments in listed companies to the UN's Sustainable Development Goals (SDGs).
The SDI AOP data set covers the positive contribution to the SDGs of some 8,700 listed firms globally. Contrary to some other comparable platforms, SDI AOP's methodology only accounts for the positive contribution of companies' activities to the SDGs.
Negative contributions, such as environmental pollution that results from the production of life-saving medicines, are only taken into account if these are deemed to outstrip the positive contributions.
Such companies will then be labelled 'non-SDI investments'. Examples of such firms include fossil fuel producers.
According to Arnoud Diemers, head of the responsible investing and innovation platform at NN IP, the firm chose to subscribe to SDI AOP after "an extensive due diligence on a large number of global SDGs data sets from data providers around the globe."
Diemers praised the use of "both human intelligence and machine rigour in the data collection" by the platform, and the "willingness [by the platform's founding members] to collaborate with NN IP on the further development of the data set."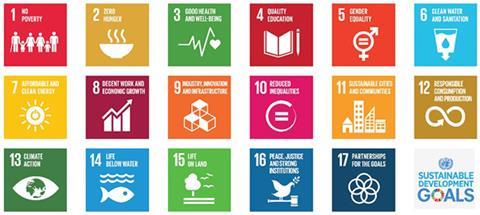 NN IP will use the SDI AOP data to enhance its own models it uses to identify companies that constitute a sustainable investment.
Diemers added: "In addition, NN IP is exploring how the data can be used to further enhance and expand SDG related client reporting, beyond the strategies that we are currently reporting SDG exposure on."
SDI AOP was launched in 2020 by the Dutch pension providers APG and PGGM. Later that year, British Columbia Investment Management and AustralianSuper joined as founding partners.
Last year, Dutch pension fund PGB also joined the platform. NN IP is the ninth subscriber and the third commercial partner. Kempen Capital Management and Bridgewater Associates, the investment vehicle of US hedge fund investor Ray Dalio, have also subscribed.

Tjibbe is IPE's Netherlands correspondent. He splits his time between IPE and its Dutch-language sister publication Pensioen Pro. Before joining IPE following a move back to Amsterdam, Tjibbe worked in London for several years writing about fund selection and portfolio construction trends.