Denmark's PBU has announced two promotions of senior management staff to director roles – action the DKK82bn (€11bn) labour-market pension fund has partly taken for strategic reasons amid the financial industry's battle for talented employees.
Line Nexø Leth has been promoted to chief operating officer, and Christian Velløv elevated to the role of chief financial officer with effect from this month, PBU (Pædagogernes Pension, the Pension Fund of Early Childhood and Youth Educators) confirmed to IPE.
Nexø Leth's previous role was head of advisory, while Velløv was head of finance, according to PBU.
Sune Schackenfeldt, PBU's chief executive officer, told IPE: "The have both delivered strong consistent results and it was time to recognise that, so that they both would continue to create value at PBU."
But the CEO said the pension fund was also giving a message to younger staff by making the two promotions.
"We are sending a strong signal to our young talents at PBU, that they, in due course, can trust us to reward their hard work for us and that they don't have to migrate outside the company to fulfil their long-term ambitions," he said.
In the Danish pensions industry, said Schackenfeldt, more than 50% of leadership positions are filled by external hirings.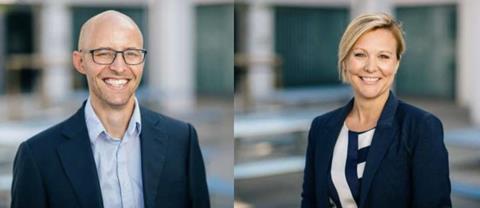 "And I think that presents certain challenges for the succession strategy of a financial company, especially if it is your ambition to win the war for talent that is presenting ever more clearly in the financial industry," he said.
Both Nexø Leth and Velløv previously worked at Forca, the Danish pensions administration firm jointly owned by Lærernes Pension, PKA and PBU, while Nexø Leth also counts Danish pension providers Skandia and PFA Pension among her former employers, according to their LinkedIn profiles.
Looking for IPE's latest magazine? Read the digital edition here.