Swiss pension fund Publica, with assets under management of CHF39.5bn, has started to use a democracy index to invest in government bonds, with an investment universe excluding countries violating basic democratic principles, said director Doris Bianchi in an interview with CHSS, the publication of the Federal Social Insurance Office (FSIO).
The pension fund has started to use the index this year, reallocating its bond investments according to the new standard taking place in steps over time, the director added.
It is already invested in bonds looking at financial and non-financial criteria, including countries' political stability and corruption, Publica said in its 2022 responsible investing report.
The democracy index adds to the climate efficiency overlay benchmark, developed with MSCI and deployed to invest assets worth CHF11.5bn (€11.9bn) in developed and emerging market equities.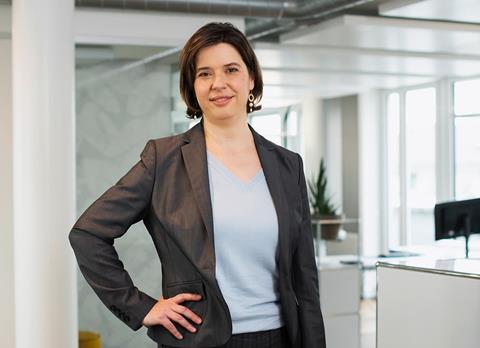 "We have excluded coal producers from our investment universe in 2016, based on a risk-return analysis. For directly held property in Switzerland, we will halve greenhouse gas emissions in the next 12 years compared to 2019," Bianchi said, explaining the scheme's responsible investment approach.
The scheme does not exclude tobacco companies in the absence of an international law that Switzerland could follow, the director said.
It exercises active shareholder rights with oil companies instead of excluding them from its investment portfolio.
To avoid greenwashing risks, Publica relies on data providers that are as independent as possible, demanding to deliver high-quality data. It is currently closely looking into its fund portfolios, Bianchi said.
Publica targets a 44% allocation to open pension plans – which make up more than 90% of the pension fund's assets – in fixed income, 32% in equities, 3% in infrastructure private equity, 3% in precious metals, and 18% in real estate, according to the new strategy approved in June this year.
It has started from last year to strongly weight in its portfolio a stagflation scenario – higher inflation associated with slow economic growth.
"In this scenario, it makes sense to rely more on real assets, as these generally offer better protection against inflation than bonds. The overall portfolio becomes more balanced by adjusting the investment strategy," Bianchi added in the interview.
Infrastructure investments amount to around CHF1.2bn, half in funds, and half held directly, together with other institutional investors, she said.

Luigi is IPE's Berlin-based DACH correspondent. His coverage includes regulation and the latest pensions and investments trends, and, being a native Italian, he also covers Italy's pensions market. He has reported from Italy and Germany on international politics and business for European and US publications including USA Today, Bloomberg BNA and for the investigative magazine L'Espresso. He was previously Germany correspondent for Mergermarket covering M&A.
View full Profile