Investment consultants and fiduciary providers breathed a sigh of relief today as the UK's competition regulator stepped back from some of the more extreme remedies it had proposed for the sectors.
Providers welcomed proposals from the Competition and Markets Authority (CMA) to require pension schemes entering the fiduciary market for the first time to run a full tender, saying it would improve competition among managers.
Providers also praised the CMA's decision not to impose a ban on investment consultants also providing fiduciary services to advisory clients. The CMA acknowledged that this measure "would not be effective or proportionate in addressing the problems we have provisionally found", as it would drive up costs and reduce choice for clients.
Sam Gervaise-Jones, UK head of client consulting at bfinance, said the CMA had taken "a significantly softer stance on the relationship between investment consulting and fiduciary management functions" than the Financial Conduct Authority's (FCA) initial assessment. The CMA's evidence suggested a less concentrated market than the FCA had observed.
"The CMA seems to have now accepted arguments made by large consultants that investment consulting and fiduciary management functions cannot be separated easily due to shared resources, and indeed that the combination can benefit clients," Gervaise-Jones said.
"We do not believe that the CMA has presented sufficient evidence to show any adverse effect on competition"

Andy Cox, Aon
However, some consultants contested the CMA's findings, in particular that there were "adverse effects on competition" exacerbated by low levels of engagement from some trustees.
Andy Cox, global business officer and head of investment at Aon, said: "We do not believe that the CMA has presented sufficient evidence to show any adverse effect on competition, nor do we recognise low levels of engagement among our trustee clients."
Nikesh Patel, head of investment strategy at Kempen Capital Management, added that the CMA had proposed "little to meaningfully address" low levels of engagement. He called for a "braver push towards consolidation" to aid "overstretched" trustees of smaller pension schemes.
Ed Francis, head of investment at Willis Towers Watson, said his company was "pleased that the CMA has acknowledged that structural reforms of the investment consultancy market would be detrimental to customers".
"We… look forward to working with the regulatory authorities and wider industry to ensure that best practice becomes normal practice, to the benefit of pension schemes and their members," he added.
Caroline Escott, policy lead for investment and defined benefit at pension fund trade body the PLSA, described the CMA's work as "an important step in helping pension trustees recognise when their investment consultants and fiduciary managers are performing well, as well as understanding what actions to take when they are not".
Mandatory tendering
One of the CMA's primary recommendations to improve competition in the fiduciary management sector was to require pension funds to conduct a market tender when first hiring a fiduciary.
Schemes that had not previously tendered their fiduciary contracts should do so within five years, the CMA said.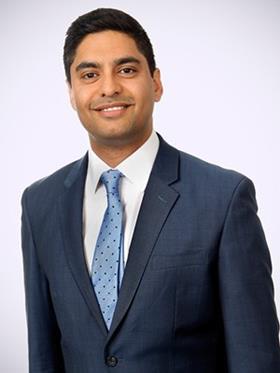 Most providers welcomed this recommendation, but Kempen's Patel warned that the measure was "not strong enough".
"Tendering and retendering has had limited impact in successfully challenging the incumbency issues identified – we can look to other financial services to see the impact, and those tend to be far more engaged buyers at the outset," he said.
Bfinance's Gervaise-Jones argued that trustees were increasingly using more than one consultant. The firm's own research found that, of 485 investors from around the world, more than half used two or more investment consultants or advisers in the past year.
"We urge the CMA to look internationally to markets where there is evidence of healthy competition among consultants for business and note the role of specialist consultants in those competitive dynamics," he said.
Fees
The CMA proposed that fiduciary managers should be required to unbundle their fees from those of underlying asset managers, and called for greater access to information about costs and charges for consultants and fiduciaries.
"The CMA's proposals on performance and fees will be a significant step forward for the industry."

Ed Francis, Willis Towers Watson
Willis Towers Watson's Francis said: "We fully support, and have long advocated, measures to provide pension schemes with clear, consistent and transparent information on performance and fees and the CMA's proposals in this area will be a significant step forward for the industry."
Anthony Ellis, partner at Hymans Robertson, added that any information should "reflect the long-term nature of the decisions and relationship" between providers and pension schemes. "A focus on short-term measures would lead to an industry focused on short-term advice," he said.
Interested parties have until 24 August to respond to the CMA's report.
Advisers, fiduciaries respond to 'softer stance' from competition regulator
1

Currently reading

Advisers, fiduciaries respond to 'softer stance' from competition regulator

2