Storebrand has won the tender to become the new pension provider for the Norwegian municipality of Øygarden, which had been seeking a financially better deal than that offered by its current provider KLP – amid increased competition in the sector since Storebrand re-entered the market.
Øygarden, an island municipality on Norway's west coast located within Vestland county, announced on Thursday that its municipal council had voted 25 to 19 for Storebrand Livsforsikring to take over from KLP as its pension provider from 1 January 2022.
The local authority said in the announcement that its municipal director had recommended choosing Storebrand as a pension provider.
"In the case analysis, he based this conclusion on the fact that Storebrand had given the lowest comparison price in the competition," it said.
Responding to the win, Storebrand said it would now be providing occupational pensions to around 9,000 current and former employees in the municipality, and that Øygarden would save money on its pension scheme while leaving its employees' pensions unaffected.
Jon Hippe, head of the public sector at Storebrand – which also won its bid for the contract to provide Vestland County municipality's pensions last year – said: "We are now finding that several municipalities are considering changing pension providers.
"The municipalities will benefit from the fact that there is competition to deliver a public occupational pension, and a tender process where several players are compared on equal terms is the only way the municipality can ensure that they receive a pension with the best possible quality and price," he said.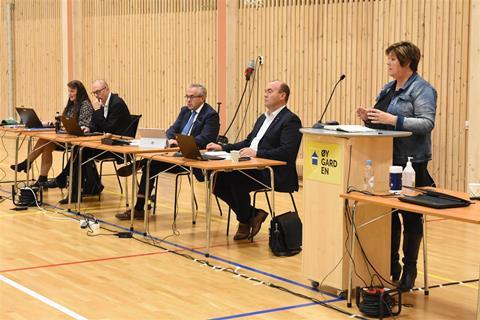 Storebrand said the deal meant it would be managing almost NOK1.7bn (€170m) in pension funds for Øygarden, adding that, in addition to the annual savings it would experience by switching from KLP, NOK60m of owners equity would be released and NOK100m would be transferred to the municipality's own premium fund.
Odd Arild Grefstad, chief executive officer at Storebrand, said: "We thank you for your trust, and promise to work hard to ensure that Øygarden and all their employees are satisfied with their pension scheme."
A pensions tender process is currently underway for the municipality of Ullensvang, and Bjørnafjorden in western Norway recently decided to tender its scheme.
IPE contacted KLP for comment on the tender outcome, and expects to hear the company's reaction soon.
When the Vestland contract was awarded to Storebrand a year ago, KLP challenged the decision, requesting an injunction to prevent the contract from being signed, arguing that the tender process had been unfair.
However, a judge in the Oslo Country Court ruled against KLP's request.
Managing pensions for more than 340 municipalities, KLP still dominates municipal pension provision in Norway, but Storebrand now has two significant customers in the municipalities of Askøy and Vestland.
Storebrand also manages pensions for more than 40 companies with public pension arrangements, including theatres, museums and other cultural institutions.
Looking for IPE's latest magazine? Read the digital edition here.