Organisation representing €200bn announces its founding management team ahead of first procurements
The Swedish government agency that will run the country's premium pension platform has poached senior figures from Första AP-fonden (AP1) and Länsförsäkringar Fonder to form its founding management team.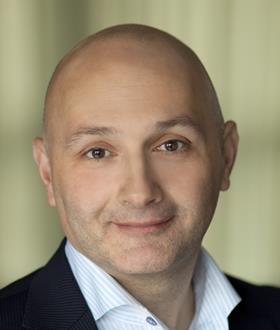 The Swedish Fund Selection Agency announced on Monday that it had hired Majdi Chammas and Tina Rönnholm to oversee the task of selecting asset managers for the €200bn platform.
The pair, who are currently responsible for external managers and ESG at SEK420bn state pension fund AP1, were formal advisers to the agency during its formation. Chammas will become head of procurement and product offering while Rönnholm will be head of manager research.
The body was established in June as part of an overhaul of Sweden's existing premium pension system, which has faced criticism in the past for offering retail savers a choice of around 1,000 privately-managed investment funds - some of which overcharged or missold to customers. Around 40% of the platform's assets are allocated to the state-backed fund AP7, which serves as its default option.
Previously, funds could be offered in the premium system if they had the appropriate paperwork. Under the new regime, the Swedish Fund Selection Agency will instead approve a universe of up to 200 funds.
"The agency must provide good quality funds for the general public, so the priorities will be the quality and price," said Chammas, adding that ESG would also be a key consideration. "Sustainability is wired in our heads, in the way we think about manager selection, but it's also part of the assignment that we include sustainable strategies."
The transition to the new fund universe is slated to be complete by the end of 2025 and the first RFPs will be published by the end of this year.
Rönnholm told IPE she expected to adopt a manager selection approach similar to that developed at AP1."Most of our peers start with quantitative assessments. We use those too, but we turned everything upside down at AP1 and started with qualitative assessments, which has served us well. That means looking first at a manager's philosophy, investment processes, the team, firm-wide resources, how they treat their own workforce and so on. We'll bring that approach to the new agency."
The pair will start their new positions on 26 September. AP1 said it had not yet decided whether it would seek replacements.
Rönnholm and Chammas will be joined by Magnus Strömer, currently head of fund management at the investment arm of Länsförsäkringar Bank, who will be the new agency's head of operational due diligence and monitoring. Helene Långström has been named head of administration, moving from her current position as finance and operations controller at the Swedish Pensions Agency.
Maria Strömqvist, who advises the Swedish Pensions Agency's Fund Department in her current capacity as a consultant at Secoria/Arkwright, will become the new body's chief strategy officer and deputy executive director.
The announcement marks the completion of the second tier of the Swedish Fund Selection Agency's management team. In June it appointed seven board members and its executive director, Erik Fransson.
Fransson told IPE he expected the agency to employ up to 35 people in total.