The UK's ministry of housing, communities and local government (MHCLG) has launched a consultation on the merger of the local authority pension funds for Northumberland and Tyne and Wear, in the north of England.
The proposal is for the Northumberland pension fund, one of the smallest funds in the local government pension scheme (LGPS) for England and Wales, to merge into the £8.8bn (€9.35bn) Tyne and Wear pension fund. The two funds have already been running a shared pensions administration service, but had retained their own identity and statutory obligations.
According to the MHCLG consultation document, the merger should further improve service delivery and provide for efficiencies and economies of scale as well as opportunities for cost savings.
It was estimated that the newly merged pension fund could generate savings of around 10% to 12% per annum compared with the administrative and governance costs of runing two separate funds. Costs associated with implementation and transition should be offset with one to three years.
Asset pooling implications
The Northumberland and Tyne and Wear pension funds are, alongside 10 other LGPS funds, joint owners of Border to Coast Pensions Partnership (BCPP), one of the eight vehicles set up to pool assets in the LGPS.
According to the MHCLG document, following the merger of the two north England pension funds a greater proportion of the former Northumberland fund's assets will transfer to BCPP than would have been the case without the merger.
It said the funds project that 50% of the newly merged fund would be under BCPP's management by 31 March 2023, and 60% by 31 March 2025.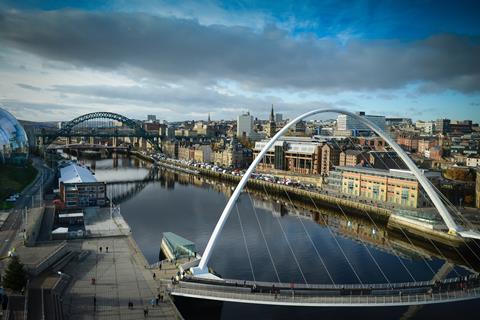 The Tyne and Wear pension fund has already transitioned some assets to BCPP, but according to the consultation document Northumberland pension fund had not made any investments with the pooling company due to the imminent merger.
Its assets are to be moved into BCPP at the same time as they are aligned with a new target investment strategy at the Tyne and Wear fund.
This is to minimise transition costs that will be incurred when moving assets to BCPP.
According to the consultation document, the largest single cost arising from the merger will relate to the transition of assets to align the two funds' investment strategies, which Mercer, the investment adviser to Northumberland, has estimated could be around £1m.
The consultation is open until 1 May 2020. The consultation document also states the proposed date from which the merger will have effect is from 1 April 2020.
The first merger in the LGPS took place a few years ago, between the London boroughs of Richmond-upon-Thames and Wandsworth.