Updated guidance from the UK pensions regulator has paved the way for sponsors of defined benefit (DB) schemes to be relieved of deficit repair payment obligations for up to three months in light of the coronavirus-fuelled economic shutdown.
The Pensions Regulator (TPR) had previously flagged that deferring deficit repair contributions (DRCs) "may be appropriate", setting out the key principles trustees should consider and noting that they should have adequate information to make informed decisions.
In updated guidance released on Friday it went further, however.
It said trustees "should be open to requests to reduce or suspend DRCs", in line with the previously set out principles, and that where sufficient information was not available they should, where appropriate, agree to easement requests for as limited a period as possible, being no longer than three months, while the approporiate information was being made available.
In guidance for employers, TPR said that as long as certain conditions were met, it would be "pragmatic" where trustees were being asked to agree to DRC reductions or suspensions or another "previously unforeseen arrangement".
TPR's guidance also set out other temporary regulatory easements. It indicated it did not expect DB trustees who are close to completing their valuations to revisit their valuation assumptions, and that it would not take regulatory action if trustees delayed their recovery plan submission by up to three months.
The guidance also paves the way for DB trustees to halt transfers out of DB schemes for up to three months if this was deemed in the best interests of their members.
TPR has been described as making "bold allowances" with the new guidance.
David Fairs, executive director of policy at the regulator, said the "significant" measures and "clear" guidance it announced were a reflection of "the unprecedented and challenging situation trustees and employers find themselves in".
"The current scheme funding regime is flexible enough to cope with the impact of a severe economic downturn," he said.
"However, we are actively considering what additional support and guidance we need to provide now so that those who manage and contribute to people's savings can take the right steps to ensure adequate protection, recognising the challenging situation some scheme sponsors are in."
Nigel Peaple, director of policy and research at the Pensions & Lifetime Savings Association, said: "The Pensions Regulator is right to say the current [scheme funding] regime is sufficiently flexible to enable a short term easement of deficit recovery payments.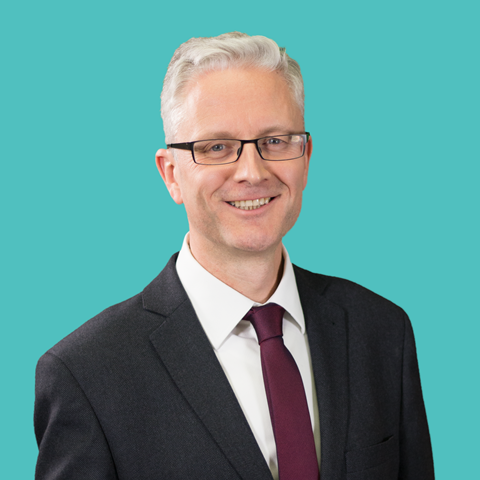 "At this very difficult time, it is reasonable for trustees, after undertaking the due diligence and scrutiny specified in the regulator's guidance, to consider allowing the use of these flexibilities in the case of sponsoring employers that clearly cannot afford to pay them."
Valuable but tricky breathing space
Susan McIlvogue, head of DB pensions at Hymans Robertson, said the ability to suspend pension contributions, transfer values and completion of triennial valuations for three months "gives trustees and employers valuable breathing space during these unprecedented times".
However, she cautioned that in some cases suspending contributions might not be enough to save the sponsor and could ultimately result in members receiving lower benefits.
In addition, for schemes managing the risk of being cashflow negative, suspending contributions would heighten the risk of becoming forced sellers of assets at depressed prices, she said.
"Schemes could be faced with a perfect storm of less cash coming into the scheme, more cash going out of the scheme, plus a deterioration in funding levels and sponsor covenant strength," she said.
Jonathan Camfield, partner at consultancy LCP, said the new guidance would present new challenges for trustees given that the law had not changed and trustees still had the same legal duties as before, with the regulator being "keen to stress all the hoops that they expect trustees to go through before agreeing to these concessions".
"Whilst this latest concession is to be very much welcomed and is likely to help some companies survive during the next few months, neither employers nor trustees should underestimate the work needed to ensure (and evidence) that it is appropriate to make use of the concession," he said.
Another DB policy specialist told IPE the challenge for TPR would come in three months' time, when the regulator would have to decide whether to call for "normal service to be resumed" or extend its current stance.
DC considerations
The TPR also updated its guidance for trustees of defined contribution (DC) schemes.
Key points include that they should:
consider how individual members might react in the current environment to headline market/fund values falls or reduction/loss in earnings;
review and manage specific risks that may now exist within their portfolios or with their service providers, as well as any previously agreed investment and risk management decisions to be implemented in the future.
It also said DC trustees should be aware that market dislocations could present opportunities, such as to "reconsider future DC benefit delivery and potentially transferring the scheme to a larger, better resourced provider.