The Financial Conduct Authority (FCA) and The Pensions Regulator (TPR) published a joint discussion paper yesterday on developing a common framework for measuring value for money (VFM) in defined contribution (DC) pension schemes.
In the paper – 'Driving value for money in DC pensions' – the two regulators aim to drive a long-term focus on VFM across the pensions sector, they announced, meaning that well-run schemes should be delivering good investment performance that is not eroded by high costs and charges.
The duo is therefore proposing a common framework for disclosing information on the key elements that make up VFM: investment performance, scheme oversight – including data quality and communications, and costs and charges.
Sarah Pritchard, executive director for markets at the FCA, said: "The proposals will help all those making decisions on behalf of consumers really challenge providers on value and allow better comparisons between products."
David Fairs, TPR's executive director for regulatory policy, analysis and advice, said: "Regulators, industry and others must be able to effectively assess value for money to ensure good pensions outcomes. The discussion paper sets out our ambitions for an industry-wide VFM assessment framework."
He added that independent governance committees and trustees need a framework that provides a "holistic assessment" of what VFM means – beyond cost and charges – to allow them to hold their providers to account and "deliver the best possible outcomes for savers".
The framework will also allow trustees and independent governance committees to compare their schemes' costs and charges, investment performance and service standards with similar offerings from other providers.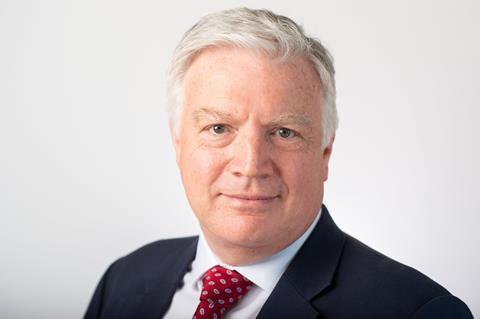 The regulators said that disclosures alone will not address the difficult issues surrounding VFM in pensions, but improving data disclosures will be a starting point.
The FCA and TPR are inviting comments on the discussion paper by 10 December 2021 and will publish a feedback statement setting out next steps in 2022.
Definitions and purpose
Laura Andrikopoulos, head of DC governance and partner at Hymans Robertson, said that a common framework is essential to support members in understanding to what extent their current arrangement provides value regardless of its overarching trust or contract-based structure.
She believes that "there are a number of definitions of 'value for members' and 'value for money' in play which hinders proper comparison and transparency".
"We look forward to seeing a joined-up approach to value assessment in DC pensions that puts member outcomes at the heart of its considerations of what really constitutes good value, as opposed to a narrower focus on charges that fails to capture the complete picture," she said.
George Currie, consultant in the DC practice at consultancy LCP, noted that the distinctions between the processes employed in the trust- and contract-based sectors of the pensions ecosystem serve "no real purpose" for savers.
He said that harmonising them would enable members to compare the VFM they are receiving from their scheme or provider more easily.
The key areas identified by the regulators – investment performance, scheme oversight (including customer service), and costs and charges – are clearly the most important areas to focus on, he said, as they contribute most to the value members receive over their savings.
"Developing robust metrics and comparable benchmarks in these areas will not only help members, but also employers – who need to understand the VFM of different DC arrangements when selecting a pension arrangement that is appropriate for their employees," Currie said.
"There are a number of definitions of 'value for members' and 'value for money' in play which hinders proper comparison and transparency"

Laura Andrikopoulos, head of DC governance and partner at Hymans Robertson
Phil Brown, director of policy at B&CE, provider of The People's Pension, said: "This is a major challenge to the market, because it will focus on the elements that really matter in workplace pension saving and it makes proposals to judge the value of each.
"Many in the industry will also find the degree of cost benchmarking proposed by the consultation to be challenging. But this is a step forward in a tough conversation and we expect a lively debate."
Helen Morrissey, senior pensions and retirement analyst at Hargreaves Lansdown, said the paper puts a lot of emphasis on transparency and its role in helping trustees, independent governance committees and scheme members to make informed decisions.
"Developing a common framework for comparison will be a powerful tool in terms of making sure pension offerings are competitive across the industry and those who lag behind will face serious scrutiny as to why," she noted.
She added: "However, even the paper itself recognises the enormous challenge developing cross-industry comparability and it will likely be some time before we see consensus on how this can be achieved."
Looking for IPE's latest magazine? Read the digital edition here.