Assets under management (AUM) at Austrian pension fund VBV rose by 6.3% year-on-year in 2020 to a total €12.7bn, despite the COVID-19 pandemic.
AUM advanced at a slower pace compared to the 15% increase to €11.98bn recorded in 2019, according to last year's financial statement.
The number of insured increased by 3.7% in 2020 compared to 2019, to over 3.9 million. The increase was 5.5% in 2019 compared to 2018.
VBV recently won over 7,000 employees from carmaker Porsche into its severance payment fund, VBV Vorsorgekasse.
Andreas Zakostelsky, general director of the VBV Group, noted that 2020 was a "particularly challenging year" for VBV and its customers, but nonetheless the pension fund managed to close a "very successfully" financial year "thanks to strategic decisions, highly motivated employees and a robust business model."
The performance of the group's Vorsorgekasse and Pensionskasse were positive, too, VBV said.
VBV Pensionskasse saw assets under management increase by 3.6% year-on-year in 2020 to €7.95bn. Returns stood at 3.71% last year compared to 11.7% in 2019.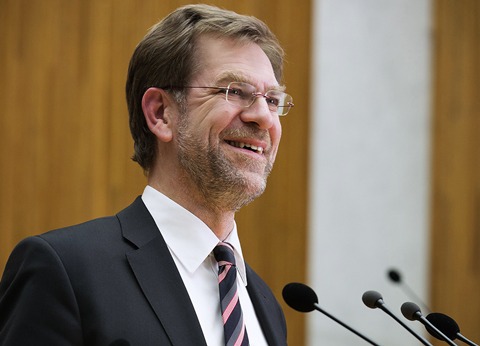 VBV decided to take forward-looking decisions at the peak of the COVID-19 crisis in Q1 last year that led to sharp price declines in equity markets, said CIO Günther Schiendl.
"We were able to cushion price losses through timely hedging and sales measures, and we have been able to catch up very well in the recovery phase since April [2020], " Schiendl added.
The Pensionskasse counted 335,000 beneficiaries at the end of 2020.
Assets under management at the VBV Vorsorgekasse rose by 10.9% in 2020 year-on-year to €4.8bn. Returns at the Vorsorgekasse were up by 2.89%, below the 6.8% achieved the prior year.
According to the latest figures released by the local occupational pension fund association FVPK, the Austrian Pensionskassse recorded positive returns of 2.55% last year after the downfall of -10% at the peak of the first wave of the COVID-19 pandemic in Q1.
The pension funds's peformance remains below the 11.63% in 2019, but above a -5.14% in 2018. Average returns over a 30-year period stood at 5.30% per year, including 2020, FVPK said.
To read the digital edition of IPE's latest magazine click here.