Sweden's largest pension fund Alecta is increasing automation within its operations as it attempts to remain competitive in the next bid for default provider of the country's supplementary occupational pension system (ITP).
Announcing results for the first half of this year, the fund said under its development plan to win the next five-year contracts – dubbed "Alecta 2023" – it had set goals to offer long-term, strong returns and improve efficiency by, among other things, upping its use of technology.
Chief executive Magnus Billing said: "In the first half of the year, we have, to name a few things, launched methods to measure and increase the degree of automation of different processes and we have also put a robot to work for pension calculations."
In the first half of 2019, the pension fund said its defined contribution (DC) product Alecta Optimal Pension generated a return of 11.8%, while its defined benefit (DB) product returned 8.5%.
Total assets under management rose to over SEK900bn (€85.6bn) for the first time, it said, with the increase a result of returns and positive inflows from contributions. At the end of March, Alecta was managing SEK877bn, with its DC product assets totalling SEK123bn and its DB product holding SEK782bn.
PFA invests €180m in Dutch green bonds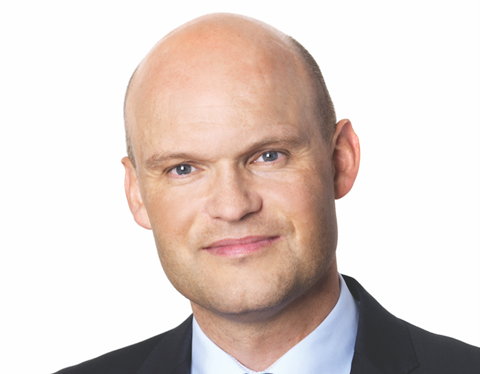 PFA Pension, Denmark's biggest commercial pension fund, invested over DKK1.3bn (€180m) in the recent Dutch government green bond issuance.
The DKK575.8bn fund said the bonds would help the Dutch state achieve its climate goals and contribute to a green transition. Last month, Danish pension fund administrator PKA said it had put DKK1bn into the newly-issued securities.
Henrik Nøhr Poulsen, PFA Pension's CIO, said: "Green investments are increasingly in demand and are therefore expected to have a good potential for generating extra value on both the climate account and the pension savings."
The fund's investments in renewable energy totalled DKK8.6bn last year. While the green bond market was still limited in relation to the global bond market, it continued to grow year on year, the Copenhagen-based fund said.
"Sustainability and accountability have become an integral part of the way we invest," Nøhr Poulsen added. "And in relation to the transformation that is currently under way to limit the temperature increases, it is important that we, as a long-term investor, make a positive contribution to the green transition and help to back up the Paris agreement and the UN's world goals."