Norway's giant sovereign wealth fund reported a 6.1% loss on its investment portfolio overall for 2018 – equivalent to €50bn.
Falling equity markets in the first and fourth quarters of last year dragged the fund's value down, according to its annual report for 2018.
The Government Pension Fund Global (GPFG) booked a loss of NOK485bn (€50bn) in absolute terms, shrinking to fund to NOK8.3trn at the end of 2018, down from NOK8.5trn a year before.
However, the real-time figure on the homepage of the fund's manager – Norges Bank Investment Management (NBIM) – shows that the fund has since recovered to NOK8.8bn.
Øystein Olsen, chair of Norges Bank, said: "Although performance was weak in 2018, the long-term return has been good and higher than the return on the benchmark index."
However, last year's investment loss was 0.3 percentage points lower than the return on the GPFG's benchmark index, NBIM said.
During 2018, the fund's market value fluctuated widely in a year dominated by volatile markets.
"There was a positive return in the second and third quarters, but a weak equity market in the first and fourth quarters reduced the fund's overall results," NBIM said.
Of the fund's three main investment classes, equities fared the worst, losing 9.5%. Its unlisted property allocation produced a gain of 7.5%, while fixed income investments made 0.6%.
GPFG responds to equity falls
The fund revealed it bought huge amounts of equities in the last three months of the year as global stock markets were tumbling.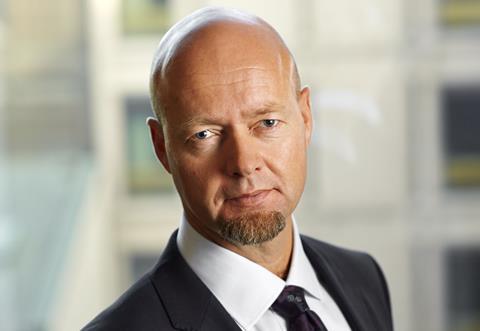 Yngve Slyngstad, NBIM's chief executive, said: "The fund net bought equities for NOK185bn in fourth quarter 2018. Most of this was bought in November and December."
The share purchases corresponded to 2.2% of the fund's market value at the end of the year, NBIM said.
The buying spree seems to have prevented the oil fund drifting further away from its strategic allocation to equities in benchmark index by the end of the year, which was increased to 70% in 2017.
At the end of December, the GPFG's equities allocation was 66.3%, down from 66.6% 12 months before.
Meanwhile, the fund had 3% in unlisted real estate and 30.7% in fixed income at the end of the year.
NBIM said the Norwegian krone had weakened against several major currencies during the year, increasing the fund's value by NOK224bn.
For the first time since 2015, in June the fund had an inflow of capital from the Ministry of Finance, NBIM said, with the total inflow for the year amounting to NOK33.8bn.