The UK may have rushed the implementation of its 'pension freedoms' policy in 2015, according to the chair of the country's financial regulator.
In a speech this week, Charles Randell, chair of the Financial Conduct Authority (FCA), noted that the regulator and policy makers were still developing responses to the rise in fraud activity since the government relaxed at-retirement rules four years ago.
The UK government removed the requirement for people in defined contribution (DC) approaching retirement to buy an annuity in a policy decision made in 2014 and effective from 2015.
It has meant a significant increase in people withdrawing their pension savings as cash from DC schemes or transferring out of guaranteed defined benefit (DB) schemes.
Randell said: "A number of the victims of [fraud] are pension scheme members who have been persuaded to make poor decisions when exercising their new-found freedoms to transfer out of a defined benefit scheme. Exercising this freedom is unlikely to be in the interests of the majority of pension scheme members.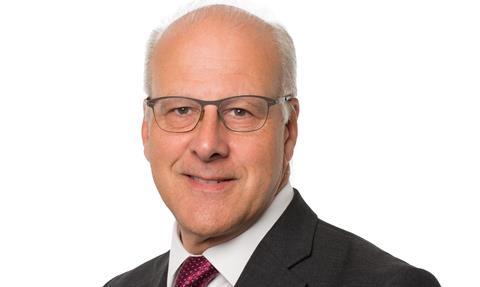 "We don't know exactly how many people have been scammed into transferring their pension pots to fraudsters or skimmed by bad advice to switch to inappropriate high risk or poor value investments, but it's clear that it could be a large number."
More than 5m pension savers were at risk of falling victim of tactics used by fraudsters, Randell added.
Although Randell declined to express an opinion on the pension freedoms policy, he highlighted questions raised by MPs in the parliament's work and pensions select committee.
The cross-party group of MPs raised concerns about the implementation of the policy during an enquiry last year into the restructuring of the British Steel Pension Scheme.
On the policy, Randell said: "It was implemented in 2015, relatively soon after it was announced in 2014, but responses to the risk of skimming and scamming are continuing to be developed.
"For example, a ban on cold calling became effective at the beginning of 2019 and the FCA proposes to ban contingent charging for pension transfer advice from next year.
"All policy makers, including the FCA, need to learn lessons for the future from this experience. One of which is that a very major change of policy like this needs a substantial period of planning and testing so that all the necessary safeguards against skimming and scamming are integrated before it is launched."
Pensions minister Guy Opperman said last month that an fraud awareness campaign launched by the FCA and the Pensions Regulator had prevented savers from losing £34m (€38m) to financial criminals.
Keith Richards, CEO of the Personal Finance Society, said the ban on cold calling in relation to pensions should have been in place "from the beginning".
Richards added: "Equally, the FCA is now making commitments to police the regulatory perimeter, but in the past this area fell between many stools – the police were responsible for investigating fraud, the Treasury and Department for Work & Pensions were in charge of authorising occupational pension funds from a tax and regulatory perspective and the FCA policed conduct of regulated activity.
"Scammers managed to get enough authorisations to look respectable, without having their activities properly monitored. It took a long time for all the organisations involved to develop a co-ordinated approach."