In a panel on the topic of impact investing, two of Europe's largest pension investors stressed the importance of measurability and financial returns at the PensionsEurope Annual Conference 2021 – co-hosted by IPE – as they continued increasing their exposure to this type of ESG investment.
Krispijn Bertoen, senior adviser, responsible investing and impact investing at Dutch pensions manager MN, said: "For us the financial return has to be in line with the asset class in which we invest – that's a very important basic understanding of how we see impact investment."
After that, he said intention and measurability were key requirements for MN, whose clients include PME, the Dutch pension fund for the metals and electronics industry.
"For us, investment selection is really important to see that the manager has the real intention ex ante, to realise a measurable social and environmental impact.
"And then an impact measurement framework alongside that so that we know beforehand how the impact objectives that are set are going to be measured, and what KPIs and metrics are going to be used is also a key element of that," Bertoen said.
With impact investments being made in illiquid private markets such as private equity, infrastructure, real estate and private debt, he said MN had an overall 2025 impact investment target for assets under management of €2bn.
"We are currently at €1.2bn, at the end of last year, so we are moving towards that target, Bertoen said.
Fellow panellist Magnus Billing, chief executive officer of Sweden's biggest pension fund Alecta, said impact investment now amounted to about 1.5% of the provider's SEK1trn (€100bn) portfolio.
The global impact investment market now totalled some $700bn, he said, having grown by almost 45% compared to 2019 – a rate Alecta had tried to keep pace with in its own allocation, he said.
Billing said Bertoen's definition of impact investment were very much in line with Alecta's.
"It's important to have the intention when you invest that this is impact investing and it should be measurable.
"We also like to see additionality to the investment. It must make a difference that we put in capital into the investment vehicle, otherwise we would not classify this as impact investing," he said, adding that this obviously had consequences for the type of asset the pension fund would consider.
"We think direct investment into equity is difficult given that it requires it to have the complete operation focused and intended for impact in a positive way in line with Agenda 2030," Billing told the conference.
"With this definition, we believe strongly that our investment model can benefit from increasing the impact part, but we still have to see the same return as before," he said.
"We are very eager to find scalability, and that is something putting some limitations to us today to grow this portfolio going forward," Billing said.
Interview: Fausto Parente, executive director of EIOPA
In an interview session between Janwillem Bouma, chair of PensionsEurope, and Fausto Parente, executive director of EIOPA, the pair discussed the need for emphasis on the pensions sector regarding IORP II and pensions a slow crossborder market uptake.
Parente told the virtual audience that last year EIOPA focused mainly on the insurance side in terms of developing advice for reviewing Solvency II. This year, however, EIOPA's focus is on the pensions market, with two key priorities revolving around putting in place a pension tracking system, and setting up a pensions dashboard.
"It's a key thing for us because we really want to contribute to closing the pension gap," he said, adding that, under the latest EIOPA research, it is expected that 20% of people in Europe will be at risk of poverty during their retirement age.
In a consultation response earlier this month, PensionsEurope told the European Commission that EIOPA's expertise was likely to continue to develop in favour of insurance – and indicated this was logical – and said it was therefore concerned that "the decision-making processes insufficiently take into account the idiosyncrasies of occupational pensions, stemming from the strong relationship with social and labour law".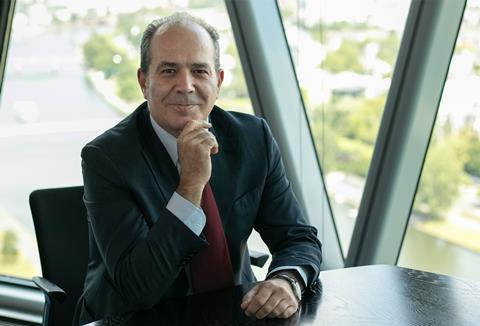 He also said that EIOPA's ambition was to facilitate an IORP crossborder dimension.
Bouma said that PensionsEurope was in support of the tracking system and the dashboard initiatives because they would help provide good pensions for European citizens. He stated, however, that there has been a lack in crossborder uptake.
Parente said: "We were hoping to see an increase in crossborder markets after the IORP II directive was implemented. Maybe it's still premature to make a full analysis because […] in some countries the implementation came quite late."
He said EIOPA launched a report in late April on the supervisory reporting of costs and charges of IORPs to help the industry better understand what impact IORPs' costs and charges can have on future retirement income and sponsor contributions.
Looking for IPE's latest magazine? Read the digital edition here.