ATP, Fidelity, LGIM, ICG, The People's Pension, Federated Hermes, Impax, Macquarie, Capital Cranfield, Nuveen, Credit Suisse, WTW
ATP – Haktan Bulut has been appointed by the Danish pensions giant as its new chief information technology officer (CITO) – a newly-created role. Bulut joins from a position as executive vice president and head of technology at television and broadband provider Nuuday.
The creation of the new CITO role was one of several changes ATP announced at the end of August to its leadership structure following Martin Præstegaard's promotion to chief executive officer.
One of those changes was the resignation of Per Rasmussen, ATP's IT director, who the pension fund said would hand over responsibility for the technological and digital area to the incoming CITO.
Præstegaard said Bulut's technological skills and experience would strengthen ATP in an IT-driven world.
"In the position of CITO, he will be part of the group management and in that way play a decisive role in ensuring synergies and competences across the group, and that ATP continues to be far ahead with technology development," he said.
Other changes ATP announced in the leadership reshuffle on 30 August included cancelling the roles of chief operating officer and deputy CEO, and adding a new chief financial officer role, with group-level responsibility for legal matters, procurement, finance as well as the operational set-up of the pensions and investments department.
In the reshuffle statement, ATP also said Carsten Bodal, director of the pension fund's state benefits administration department Udbetaling Danmark, was leaving the company.
---
Fidelity International (FIL) – Ilga Haubelt has been hired as head of equities, Europe. Based in London, she will lead Fidelity's European-based equity investment team, driving investment performance and identifying opportunities to build out new strategies.
In line with Fidelity's commitment to sustainable investing, Haubelt will also ensure sustainability principles continue to be deeply integrated into the equity investment process, in close collaboration with Fidelity's global investment research team.
Haubelt joins from Newton Investment Management, where she was most recently head of equity income and senior portfolio manager. She has close to 20 years of experience in financial services, including 10 years leading global equities teams. She worked for Union Investment Privatfonds and Deka Investments in Germany before moving to London in 2019.
The news follows the recent appointment of Marty Dropkin as head of equities, Asia Pacific at Fidelity. Having spent the past 12 years at Fidelity in several leadership roles, Dropkin was most recently head of Asian fixed income, with management and oversight of $25bn of Asia fixed income client assets.
Haubelt and Dropkin will be jointly accountable for the global direction and delivery of Fidelity's equities business. Both report to Andrew McCaffery, global chief investment officer.
---
Legal and General Investment Management (LGIM) – Mauro Gerli has been appointed as head of institutional, Switzerland, and will open a representative office in Zurich on 1 October 2022. The strengthening of LGIM's presence in Switzerland underscores the firm's ambitious European growth strategy, aimed at further expanding its presence in continental Europe and internationally.
LGIM has been serving Swiss institutional and wholesale clients for a number of years. Establishing a new, dedicated local presence in Switzerland, one of LGIM's most important European markets, will enable closer collaboration and support for both new and prospective clients.
The Zurich office will be headed up by Gerli, who joined LGIM on 5 September and will lead the strategic expansion of the firm's institutional business, focussing on pension funds, corporates, insurance companies and consultants. Nadine Saïsset will be joining Gerli in the Swiss office in the capacity of client manager. Saïsset has worked with LGIM's institutional clients for several years.
Gerli has more than 20 years of experience in the asset management industry in sales and business development roles. Before joining LGIM, he worked for several leading compaines including Swiss Re, Man Group, Credit Suisse and Fisch Asset Management. In this newly created position, he will report to Silvia Schaak, co-head of institutional for Germany, Switzerland and Austria.
---
ICG – The global alternative asset manager has appointed David Lomer as head of UK, Nordics & Benelux for its European corporate strategy, and a member of the investment committee. He succeeds James Roddis, who is retiring after 14 years with the firm.
Lomer joins after 24 years with JP Morgan where he helped to build a number of businesses to leadership positions. He was most recently co-head of UK investment banking, having also co-run M&A in EMEA from 2015 to 2019 and, prior to that, telecoms, media and technology from 2012 to 2015.
---
The People's Pension – Emma Osborne has been appointed to The People's Pension's trustee board. She has joined seven existing trustee directors and will oversee the running of the workplace pension scheme, which currently has assets under management of more than £17bn and serves 1 in 5 of the UK workforce.
Osborne spent much of her career in institutional investment management, which included being head of quantitative investment management and derivatives for Credit Suisse Asset Management and CIO for the international assets of Chubb Corporation, a US insurance company. She also has experience in risk management for banking and trading operations.
She served as trustee and latterly chair of Chubb's UK defined benefit (DB) scheme and is currently a member of the corporate trustee board for three Church of England schemes, as well as an independent member of the investment committee of another scheme. Her other non-executive roles have included being a director of insurance companies and a micro-finance organisation.
Current chair of trustees Steve Delo, who will hand over the reins to fellow trustee director Mark Condron next month, said: "Emma's appointment is great news for the 5.9 million members of The People's Pension. She brings with her considerable experience of the investment world and of governing large-scale institutions. I believe Emma will bring an invaluable new perspective to the scheme's governance."
---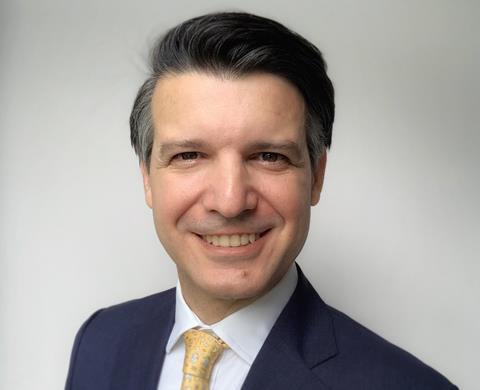 Federated Hermes – Michalis Ditsas has been hired as investment director – fixed income, at Federated Hermes, reporting to James Cook, head of investment specialists. Based in London, Ditsas will be a client-facing representative for all fixed income strategies across public and private markets.
Federated Hermes has continuously seen significant interest in its fixed income solutions and has been adding to its product range in line with client demand.
Last year, the firm launched the Federated Hermes Climate Change High Yield Credit Fund which was highlighted as one of the group's top selling fixed income funds globally in Q2 2022. Ditsas' hire reflects the growth of this platform and a commitment to the firm's client base.
Ditsas is a highly experienced investment professional, with two decades worth of experience working in the asset management and finance industry. He joins from AllianceBernstein where he spent two years as a fixed income investment specialist and held similar roles at SYZ Asset Management and JPMorgan Asset Management previously.
---
Impax Asset Management – The specialist asset manager has appointed Charlie Donovan as senior economic advisor.
Donovan will deepen the firm's expertise in understanding the opportunities arising from a global energy transition. He will contribute to Impax's thought leadership initiatives and provide insights on North American policy developments to Impax's clients and investment teams.
He joined Impax on 19 September and is based in Seattle, where he remains Visiting Professor of Sustainable Finance at the Foster School of Business at the University of Washington.
Donovan was previously Professor of Practice at Imperial College London and founding executive director of the business school's Centre for Climate Finance and Investment. He serves as academic co-chair of the Coalition for Climate Resilient Investment, an investor body representing $20trn of assets under management, and is co-author and editor of Renewable Energy Finance: Powering the Future.
---
Macquarie Asset Management – Irina Luckey has been recruited as managing director to support the frim's infrastructure secondaries business in Europe, the Middle East and Africa.
Analysis conducted by Macquarie AM indicates assets under management in infrastructure secondaries could more than triple over the next three years. The rapid growth of the market is being fuelled by the growth and maturation of the primary market for unlisted infrastructure, with infrastructure secondaries to provide investors with enhanced liquidity and immediate diversification across a range of fund vintages, sectors, and strategies through their ability to buy pre-existing investor ownership rights and commitments in a primary fund.
From London, Luckey will help harness Macquarie AM's 28 years of investment expertise in infrastructure to execute a robust pipeline of investment opportunities sourced through the firm's longstanding relationships with infrastructure managers and investors. She is re-joining the firm following a seven-year career at Canada Pension Plan Investments where she supported its investment and asset management activities in the infrastructure sector.
Luckey began her career at Macquarie Group, having previously worked at Macquarie Asset Management assessing investment opportunities across the European transport infrastructure and energy sectors.
---
Deutsche Beteiligungs AG (DBAG) – The listed private equity company has seen changes to its supervisory board: Philipp Möller has resigned for personal reasons, with effect from 30 September 2022. Kai Andrejewski will menawhile complete the six-member committee. The supervisory board has nominated Andrejewski for election at DBAG's next annual gemeral Meeting in February 2023.
Möller is temporarily relocating outside of Germany and is therefore no longer able to execute his role. He was first elected to the supervisory board at the firm's AGM in March 2010; he is also a member of the executive and nomination committee and has been vice chair of the supervisory board since February 2020.
"We very much regret Mr Möller's departure," said Hendrik Otto, chair of the DBAG supervisory board. "He has enriched our work over the years, not least through his experience as a family business owner."
Andrejewski has been CFO of Sixt SE since 2021. He was previously partner – and most recently regional head/managing partner south region – at the international auditing firm KPMG, where he advised DAX and M-DAX companies with global business activities. In 2011, Andrejewski was appointed professor accounting and auditing at the Private University of Applied Sciences in Göttingen.
---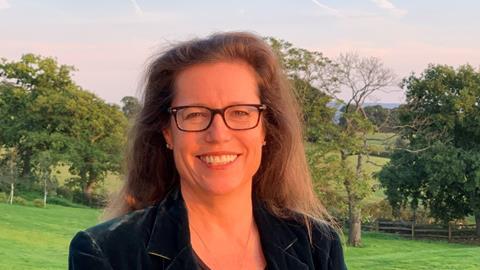 Capital Cranfield – Anna Lees-Jones has joined the firm as a professional trustee. She brings more than a decade's trustee experience and has an investment background, which began with an initial specialisation in the credit markets as a fund manager. She also served for six years as a co-opted member of the investment committee of the £15bn TPT Retirement Solutions arrangement.
Managing director Harus Rai said Lees-Jones "brings a skillset that is increasingly sought after and I am certain that that her experience and engaging personal style will bring great value to her clients."
Lees-Jones added: "The demands on trustees have never been greater and I am looking forward to bringing my expertise to bear for the benefit of my clients and the members of their schemes."
---
WTW – The consultancy has named Hanne Borst has head of its retirement division in Germany, effective from 1 October. In her new role, Borst will also be part of the management board of WTW Germany.
Borst succeeds Thomas Jasper, who will in the future focus on the Europe-wide management of WTW's retirement division. Jasper has been responsible for the retirement division (bAV consulting) both in Europe and in Germany since the beginning of this year.
Rico Huster will take over the management of the actuarial consulting division. He has been with WTW since 2006, leading its actuarial consulting department as site manager in Munich since 2013.
---
Nuveen – The global investment manager has appointed Nick ap Simon as managing director to its private credit specialist team.
Simon brings to the role just under 20 years of experience in institutional sales and investor relations. Having worked across Europe and the Middle East, focused primarily on private credit, direct lending and structured credit. He holds business development experience across alternative markets including private debt, private equity, real estate and infrastructure.
He joins from Cross Ocean Partners, where he most recently worked as head of EMEA marketing. Prior to this, he also held roles at a variety of financial practices including Ashmore Group, Partners Group AG and Man Group.
In his role at Nuveen, Simon is responsible for building and leading the frim's private credit specialist team to develop lending opportunities to high quality assets. He will also focus on strengthening the team's already extensive relationships and leveraging Nuveen's network power to broaden team capability and offering.
---
Credit Suisse Asset Management – Jo McCaffrey has been appointed new head of distribution and head of EMEA with immediate effect following the decision of Colin Fitzgerald to leave the division for personal reasons.
McCaffrey is already a member of the division's leadership team, having joined the bank in March this year as head of product for Credit Suisse Asset Management. She joined from PineBridge Investments, where she built up and led the global product function, a diverse team managing a range of traditional and alternative products across seven global locations
Prior to this, she was at State Street Global Advisors, where she held various product-related roles, with responsibility for the strategy, delivery, maintenance and client advocacy of SSGA's active, passive and ETF ranges in Europe and Asia.
Michael Rongetti, ad interim CEO of Credit Suisse Asset Management, said: "As an existing member of the management committee, Jo will ensure continuity in our leadership as we continue delivering on our strategic goals. I'm confident that she'll bring her considerable industry experience and strong client focus, as well as her well known drive and passion, to bear in her new roles."
A successor for McCaffrey's role as head of product will be announced in due course.