Sparinvest, The Investment Association, Clara-Pensions, ABP, Railpen, PMT, JPMAM, NN IP, Natixis, Oaktree Capital, Aviva Investors, Anthos, Eversheds Sutherland, Hamilton Lane
Sparinvest – Former ATP hedge fund chief Thomas Gunnarsson has been named the new CIO of Danish investment group Sparinvest, effective 5 November. He replaces Jørgen Søgaard-Andersen who took over as CEO from Per Noesgaard on 1 September. In his new role, Gunnarson will oversee Sparinvest's globally distributed product range.
Gunnarson joins from Bankinvest, where he was chief financial officer. He and Søgaard-Andersen worked together at ATP for six years as Gunnarson established ATP Alpha, the Danish pension fund giant's dedicated hedge fund unit. He left in 2013 amid a restructure of the subsidiary.
Sparinvest also promoted Lise Bøgelund to legal director, and Lars Højberg to chief operating officer.
---
The Investment Association – The trade body for the UK's £7.7trn (€8.7trn) asset management industry has appointed four new directors to its 18-strong board, including three women as it seeks to promote senior female representation across the industry.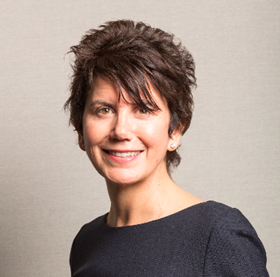 The new appoints are: Michelle Scrimgeour, CEO for Europe, the Middle East and Africa (EMEA) at Columbia Threadneedle Investments; Hanneke Smits, CEO at Newton Investment Management; Caroline Connellan, chief executive at wealth manager Brooks Macdonald; and Dan Watkins, chief operating officer for JP Morgan Asset Management in the EMEA region.
The quartet replace Quilter's Paul Feeney, Aberdeen Standard's Andrew Laing, Janus Henderson's Andrew Formica, and Legal & General Investment Management's Mark Zinkula.
Chris Cummings, chief executive of the Investment Association, said: "We know that firms with diverse management teams make better decisions, so I am particularly pleased that we have been able to increase the diversity of our board with these four new appointments."
---
Clara-Pensions – Lawrence Churchill, the founding chairman of the UK's Pension Protection Fund (PPF), has been named chairman of the corporate board of Clara-Pensions, the UK defined benefit scheme consolidator due to launch later this year.
Churchill described DB consolidation as "the newest frontier" for the UK pensions sector and a "significant opportunity". He added: "I am greatly looking forward to helping pioneer what will hopefully become the route of choice for transferring pension savers from their pension scheme to a safer insured future."
His appointment follows those of Alan Pickering, Michael Chatterton and Frank Oldham to Clara's trustee board.
---
ABP – Diane Griffioen has started as head of investment policy at the administrative bureau of the €414bn Dutch civil service scheme. Griffioen joined from ASN Bank where she was director of investment funds since 2011. She succeeds Jeroen Schreur, who moved to APG, the pensions provider and asset manager of ABP.
Griffioen has previously led asset management operations at Triodos Bank and ING Private Banking. She is also a member of the supervisory board of SPH, the €10.4bn occupational pension fund for general practitioners.
---
RPMI Railpen – The £28bn pension fund for the UK railways sector has hired Ted Jennings as a senior investment manager within its private markets team. He will lead the fund's "defensive" team and oversee its "long-term income" portfolio of less liquid, cash-flow-generating assets, Railpen said. Jennings was previously a portfolio manager at insurance company Aviva.
---
PMT – The €72bn Dutch metal scheme PMT has appointed Terry Troost and Bert Jaarsma as trustees on behalf of the employers. Troost is human resources director at engineering group SPIE, while Jaarsma is an econometrist and director at the Koninklijke Metaalunie. He has been a member of the scheme's pensions committee since February.
---
JP Morgan Asset Management – JPMAM has made four appointments to its international exchange-traded funds (ETFs) business, in addition to five regional distribution hires announced earlier this year.
Alfred Le Léon is the group's new head of ETF distribution for France. He joins from Deutsche Bank where he was responsible for distribution of its X-trackers ETF range. Sean Cunningham has been appointed head of Asia ETFs, a newly created role.
Álvaro Quirós has also joined from the X-trackers ETF team, where he worked on product development. He has taken up a similar role at JPMAM. In addition, the group has appointed Simone Ishikawa as an sales strategist, transferring from JP Morgan's Corporate and Investment Bank where she was a sales manager.
---
NN IP – Almar Rietberg is to start as director for Dutch institutional clients at NN Investment Partners from 1 November, focusing on strategies such as alternative fixed income, green bonds and emerging markets debt. Rietberg has worked in fiduciary positions at BlackRock and Kempen, and as an investment consultant at Towers Watson.
---
Natixis Investment Managers – The €846.5bn asset management house has named Robert Koopdonk as head of the Netherlands, responsible for leading institutional and wholesale distribution. He joins from Allianz Global Investors where he oversaw sales in the Benelux and Nordic regions.
---
Oaktree Capital – The alternative investment group has hired Peter Preisler as head of marketing for Europe and Africa. He previously led T Rowe Price's institutional and intermediary sales, client and marketing teams for nearly 15 years.
---
Aviva Investors – Mark Robertson has joined the UK investment group as head of multi-strategy funds and a named manager on the firm's flagship multi-strategy portfolios. He was previously head of multi-asset portfolios at NN Investment Partners in the Netherlands, where he worked for seven years.
---
Anthos – Jacco Maters has been named as the new chief executive of Anthos Fund & Asset Management, the family office of the Brenninkmeijer family, founders of the C&A chain of department stores. Maters, former CIO of Delta Lloyd Asset Management, will succeed Marnix Vriezen on 15 October.
---
Eversheds Sutherland – The global law firm has appointed Eric Bergamin as head of its Dutch pensions business after taking over Bergamin's consultancy on 1 September. Marthe van den Broek and Arjan van 't Zelfde also joined.
---
Hamilton Lane – The Nasdaq-listed private markets specialist is seeking to grow its presence in Germany, Austria and Switzerland with the appointment of Martina Schliemann as head of business development for the region. She was previously country manager for Germany and Austria at Muzinich.