Willis Towers Watson, Columbia Threadneedle Investments, UBS, Industriens, Unilever, PGB, ING, Royal London, Nixdorf Kapital, Bouwinvest, Amundi, Nikko AM, ALFI, Invest Europe, eVestment, World Benchmarking Alliance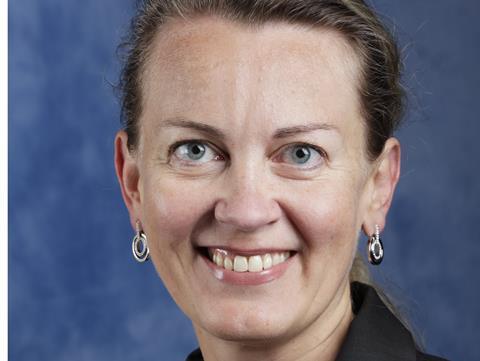 Willis Towers Watson – Luba Nikulina (pictured), the investment consultancy's head of manager research, has been promoted to a new leadership role as head of research, effective next month. In her expanded role, Nikulina will oversee Willis Towers Watson's three main internal investment research teams: manager research, operational due diligence, and asset research.
Chris Redmond will take over from Nikulina as head of manager research. He joined the consultancy in 2004, and was most recently global head of credit and diversifying strategies.
Craig Baker, global CIO at Willis Towers Watson, said: "Luba has demonstrated an active commitment to developing the manager research team and is now in a position to enhance our entire research offering in this new role. Luba has been instrumental in evolving our research capabilities, in particular engaging with asset managers on topics of culture, diversity and sustainable investment, and will further strengthen the importance of this work going forward."
---
Columbia Threadneedle Investments – The €376bn asset manager has hired Nick Ring as its new chief executive for the Europe, Middle East and Africa region. He will also join the executive leadership team of Ameriprise Financial, of which Colombia Threadneedle is the global asset management group. Ring will take up the role on 23 September, returning to a company whose predecessor, Threadneedle Investments, he joined in 2008 before moving to Jupiter Asset Management in 2015 as global head of distribution.
Ring replaces Michelle Scrimgeour, who left Columbia Threadneedle earlier this year to become chief executive of Legal & General Investment Management.
---
UBS – James Gifford, founding executive director of the Principles for Responsible Investment (PRI), is leaving the Swiss bank, where he was head of impact investing in the chief investment office of its wealth management arm.
Gifford was the PRI's first executive director, taking it from inception in 2003 to an initiative backed by 1,200 signatories by the time he left in late 2013. Before joining UBS in 2017 he held a variety of roles, including senior fellow for the initiative for responsible investment at Harvard Kennedy School, and director of impact at private equity firm TAU.
A spokesperson for UBS said James Purcell remained its global lead for sustainable and impact investing at UBS's chief investment office, with Andrew Lee the lead for the Americas.
---
Industriens Pension – Danish labour-market pension fund Industriens Pension has appointed Carsten Gjede as its new head of investment risk. He joins the fund from AP Pension where he has worked as chief risk officer and risk management director since 2007. He also previously worked for PensionDanmark and Danske Markets as chief analyst.
---
Unilever – The Dutch general pension fund (APF) of Unilever has appointed Hedda Renooij as its new director as of 1 September. Renooij is currently secretary for pensions policy at employer organisations VNO-NCW and MKB-Nederland. She has been closely involved in the negotiations regarding the current pensions agreement.
Renooij is also the employer chair of the pensions working group of the Labour Foundation, StAr. Prior to this, she was pensions expert at employer organisation AWVN.
Renooij is to succeed Rob Kragten, who has been at the helm for nine years and has indicated he wants to continue his career as a pension fund trustee and supervisor. Unilever's APF accommodates the company's closed DB scheme Progress and its new DC pension fund Forward.
---
PGB – Han Nooten has been named as new chairman of the supervisory board (RvT) of the €28bn Dutch multi-sector scheme PGB. He is to succeed Nico Meeuwisse. Nooten has been mayor of Dalfsen, a region in the north east of the Netherlands, as well as an executive board member of the Dutch Railways and senator for the labour party PvdA. He gained pensions expertise at insurer Achmea and as an RvT member at the €130bn asset manager and pensions provider MN.
---
Pensioenfonds ING – Aldrik Venemans has left as general director and executive trustee of the administrative bureau of the €28.2bn pension fund. His tasks have been taken on by board member Peter van Meel on an interim basis. Van Meel has temporarily resigned as a non-executive trustee. Venemans has worked at the ING scheme for more than eight years.
---
Royal London – The UK-based mutual insurance company has named Barry O'Dwyer as the successor to group chief executive Phil Loney, subject to regulatory approval. Previously head of Standard Life Aberdeen's UK business, O'Dwyer is expected to take up his appointment in September. Loney will stand down at the end of June but will be available to the group for the rest of the calendar year.
---
Nixdorf Kapital – Hans-Jürgen Dannheisig has been appointed chief executive of the fund initiator inspired by Germany's 'Mittelstand' – the country's small and medium-sized enterprises – and the values of the Nixdorf family company in particular. Dannheisig joined the executive board last year, working alongside Stefan Kassberger. Previously, Dannheisig was a founding partner at consultancy Kommalpha and managing director of BHW Invest.
---
Bouwinvest – The property investor of the €61bn pension fund for the construction sector BpfBouw has appointed Jos Nijhuis and Jos de Lange as chairman and member, respectively, of its supervisory board (RvC). Last year, the previous RvC resigned en masse after a dispute with BpfBouw about the strategy and organisational setup of Bouwinvest.
The property investor said it expected to name two additional members in the coming months. Nijhuis has been director of Schiphol Airport since 2009. Prior to this, he was chief executive of PwC Netherlands.
---
Amundi – Europe's largest asset manager has hired Gilles Dauphiné as head of euro alpha fixed income. He joins from AXA where he was global head of buy and maintain fixed income. He has worked in fixed income for AXA since 2014, and previously worked as a fund manager at AXA Investment Managers, which he joined in 2001.
---
Nikko Asset Management – Rob Mann has been promoted to head of Asia ex-Japan equity, based out of Singapore. He takes over from Peter Sartori, who the company said will be leaving in September to pursue other interests. Mann has been at Nikko AM since 2013, having previously been at Treasury Asia Asset Management, an Asian equity boutique acquired by Nikko AM that year.
---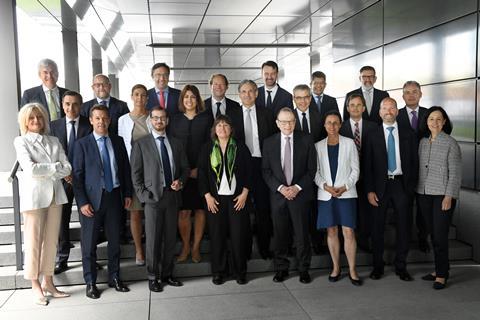 The Association of the Luxembourg Fund Industry (ALFI) – Corinne Lamesch has been elected chairperson of ALFI for a two-year period. She is currently country head for Luxembourg and head of legal for Europe at Fidelity International and has been a member of ALFI's board of directors since 2017.
Lamesch will chair ALFI's newly elected 24-person board, which includes representatives from depositaries, law firms, consultants and asset managers.
---
Invest Europe – Thierry Baudon has become chair of the European private equity and venture capital association, succeeding Nenad Marovac, managing partner and CEO of venture capital firm DN Capital. The appointment is for one year and is effective immediately. Baudon is the founder of Mid Europa Partners, a private equity group operating in central and eastern Europe. He was its executive chairman until the end of 2018.
---
eVestment – The data and analytics firm has named Maria Simon as vice president of client success, responsible for eVestment's operations in the Nordic region, Germany and Austria. She will be based in Copenhagen and will be responsible for leading regional business development, client relationship management and data collection efforts, the company said.
Simon previously led global marketing for eVestment's asset manager and investor segments and served as a project lead on eVestment's ESG data collection and reporting project. She has previously worked for LocalTapiola Asset Management in Finland and Altfest Personal Wealth Management in the US.
---
World Benchmarking Alliance – The WBA has appointed Paul Druckman as chair of its supervisory board, succeeding founding chair Wim Leereveld. Druckman holds a number of non-executive positions, including chair of the board of insurance broker The Clear Group, and chair of the advisory group on the Future of Corporate Reporting Project for the UK's Financial Reporting Council.
The WBA is currently developing benchmarks to "comprehensively assess the progress of 2,000 key companies" towards achieving the UN's Sustainable Development Goals.
Other board members include: Elizabeth Cousens, deputy CEO of the UN Foundation; Josien Piek, head of EMEA for GRESB; and Kirstine Cooper, group general counsel and company secretary for Aviva.