Canada Life, Catella, Hymans Robertson, Macquarie, Knight Frank, Blue Earth Capital, First Sentier, Fidelity International, Low Carbon, ZEDRA, SPP, AP1, COR
AP1 – The Swedish government has appointed Gunilla Hellqvist as a new member of the board of directors of the national pensions buffer fund.
She is senior vice-president and head of European market operations at Nasdaq in Stockholm, having worked at the exchange operator for more than 25 years. Hellqvist has previously worked at the Riksbank, Sweden's central bank.
---
Fidelity International – Matt Cuhls has been appointed as a new member of Fidelity International's independent governance committee (IGC).
Cuhls will join Kim Nash, IGC chair, as well as independent members Dianne Day, Gerald Wellesley, Roger Breeden and Jackie Wells.
Cuhls has almost 25 years of experience in the pensions industry having performed a variety of roles delivering or overseeing customer service, product and process design and investment management. Most recently he has been a managing director within Phoenix Group and was at ReAssure for more than 20 years, as chief executive officer for 10 years while also holding senior positions in risk, compliance and audit. He has been closely involved with the work of IGCs since their inception.
---
Future of Sustainable Data Alliance (FoSDA) – The Alliance has appointed Martina Macpherson as its new chair of the board who will take this position from 31 October for a four-month term.
Macpherson will be supported by two vice chairs – Richard Mattison and David Harris – who will play a pivotal role in guiding FoSDA towards its strategic objectives. She will replace Sherry Madera, who has played an instrumental role in shaping the Alliance and will take the honorary role of FoSDA's founder. In her role as founder, Madera will continue to offer guidance and valuable insights to the Alliance.
FoSDA's new chair, Macpherson, is the head of ESG product strategy and management, financial information at SIX, which operates the Swiss and Spanish Stock Exchanges and offers financial information, post trade and banking services.
---
First Sentier Investors – Amanda Gazal has been appointed as the firm's new chief operating officer. In this role, Gazal, who will be based in the Sydney office, will be responsible for overseeing the company's day-to-day operations and driving operational excellence to support the organisation's growth strategy.
With more than 20 years of experience in asset management and investment banking, Gazal brings a wealth of knowledge and expertise to First Sentier Investors. She joins from Perpetual where she was COO since 2020. Prior to Perpetual, Gazal was at DWS Group, majority-owned by Deutsche Bank, in Singapore where she was COO for Asia Pacific distribution and Singapore COO.
As the new First Sentier COO, Gazal will collaborate closely with the executive leadership team to develop and execute operational strategies that align with the company's overall vision and goals. She will oversee various departments, including global operations, IT, data management, the project management office and supplier management.
---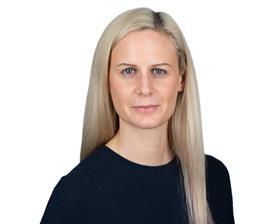 Macquarie Asset Management – Lucy Dale has joined the firm as a senior vice-president. Her appointment marks the latest in series of strategic hires as the asset manager continues to strengthen its private credit offering.
Based in London, Dale will support the origination and execution of infrastructure debt investments while helping to deepen institutional investor client relationships across the platform. She joins from BlackRock, where she was most recently a director in its infrastructure debt team. In this role, Dale was responsible for originating and executing transactions, supporting fundraising activities, and leading on certain client relationships. She previously held roles at IFM Investors and SMBC.
---
SPP – Karin Lidman has been elected as a new board member of SPP Pension & Försäkring (SPP Pension & Insurance), a subsidiary of Norway's Storebrand group. Lidman is CEO of construction supplier Essve and has previously worked at Nordea Life and pension, Skandia and If.
---
Blue Earth Capital – The specialist global impact investor has appointed Daniel Perroud as managing director and head of fundraising and investor relations.
Perroud will be based in the group's headquarters in Zug, Switzerland, supporting fundraising in its multi-asset strategy, encompassing private equity, credit, and funds and co-investments. In the fundraising and investor relations team, previously known as client solutions, David Keel will continue to focus on servicing and expanding Blue Earth's relationships with LPs across the DACH region.
During his 25-year career, Perroud has established deep experience in private markets, working as Switzerland country manager at Muzinich & Co, and sales director at Franklin Templeton. He has also held roles at Arthur Andersen, UBS and Harcourt Investment. He joins from BlueOrchard, where he led the fundraising team since 2019 working with LPs to meet fund commitments and develop products across asset classes.
---
Hymans Robertson – Nadeem Ladha has joined the risk transfer team at Hymans Robertson as a senior adviser on a short-term contract focusing on risk transfer projects involving special situations. Prior to joining the team, Ladha was a senior professional independent trustee at a professional trustee firm, where he specialised in leading pension schemes through risk transfer transactions. He had previously been at Hymans from 2005 to 2011.
---
Knight Frank Investment Management (KFIM) – The real estate manager has appointed John Styles as chief investment officer, following Matthew McDonald's promotion to CEO.
Styles has been a member of the KFIM board since the business launched in 2012 and is responsible for UK pension fund and insurance company client mandates.
During his 25 years in property investment management, Styles has been fund manager for institutional investors including John Lewis Partnership Pension Fund, Lancashire County Pension Fund, and London Pension Fund Authority. He will continue to be responsible for the UK direct portfolio of Local Pensions Partnership Investments Limited, one of the eight local government pension scheme asset pools.
He will also continue in his role as chair of KFIM's investment committee.
---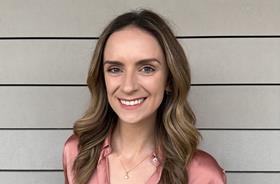 Canada Life UK – The firm has appointed Rebecca Gladstone as head of public policy, a newly created role within the CEO's office.
Gladstone joins from the Financial Services Compensation Scheme (FSCS) where she was stakeholder and public affairs manager. She previously worked at international business consultancy firm FTI Consulting as a director in its strategic communications practice, where she acted as a financial services specialist. She began her career in insurance within the public affairs team at the Association of British Insurers (ABI), the trade association for the UK insurance and long-term savings industry.
---
Catella – Florence Shaw has joined Catella's institutional investor client relations and capital raising team led by Gianluca Romano since April 2023. The new team emphasises Catella's ambitions to take the next step on the group's profitable growth journey and be an attractive partner for investors globally.
Shaw brings extensive experience in investment banking and advising investment managers on product development and capital raising. Prior to Catella, she was a director in JLL's funds placement team in the London office for seven years and previously spent over 10 years at Societe Generale Corporate & Investment Bank in the corporate finance team and in the real estate department working on both debt and equity sides.
---
Conseil d'orientation des retraites (COR) – Gilbert Cette has been appointed head of COR, France's state-backed organisation tasked with monitoring the pension system.
Cette was appointed by the council of ministers on Wednesday, after Pierre-Louis Bras had left the body six days earlier. According to French media reports, the government had criticised Bras during the debate about the state pension reform, accusing him of playing down the scale of the scheme's future deficits.
Prime minister Emmanuel Macron's entourage has said Bras' departure "is not a sanction", according to a report in Le Figaro. Economist Cette is a professor at Neoma Business School and currently chair of the minimum wage expert group that reports to the government annually.
---
Low Carbon – Neil Brown has been appointed head of capital formation, a new position, to help the firm create renewable energy at scale.
Brown has over two decades of experience as an alternative investor. He was most recently a partner at Actis, where he was responsible for leading $10bn in capital raisings during his tenure. Prior to joining Actis, he co-founded Minerva Capital Advisors, a boutique advisory firm which specialised in high-level strategic transactions for private equity, hedge fund and real estate clients.
---
ZEDRA – The consultancy has appointed Alastair Meeks as client director. He will be based at the firm's London office.
Meeks previously spent 28 years at Pinsent Masons as a solicitor, going on to chair the Association of Pension Lawyers. He finished his time there as a partner running the firm's independent trustee and pension scheme secretarial business.
Kim Nash, managing director at ZEDRA governance, said: "Our clients have different needs, so it's imperative they have access to experts with a wide range of skills and experience, from varied backgrounds, to best suit their goals and objectives."
She added: "Alastair's legal expertise will be very helpful in this role, particularly for schemes facing major litigation, where corporate restructuring has had a material impact on covenant, or in evaluating the strategic options arising from surpluses."