The UK's pension scheme trade body has reduced the size of its main board and named 17 people to a new policy group as part of a major overhaul of its governance structure.
The changes were announced last year at the Pensions and Lifetime Savings Association's (PLSA) annual conference. In May the association named Legal & General Investment Management's head of defined contribution (DC) Emma Douglas as chair of the new policy board .
The three new members of the PLSA's main board are: Alison Hatcher, global head of corporate sector at HSBC Global Asset Management; Patrick Heath-Lay, chief executive officer of B&CE, the provider for DC master trust The People's Pension; and Catherine May, a corporate affairs specialist who has worked at several FTSE 100 companies.
Seven people have stepped down from the board, including former chair of the PLSA Lesley Williams, National Grid pension chief Chris Hogg, and Royal Bank of Scotland's pension scheme manager Carol Young. The main board now has eight members, down from 12.
Julian Mund, chief executive of the PLSA, said: "The changes to our board are part of wider reforms we have been making to ensure we have the right governance for our association and are able to fulfil our mission of helping everyone achieve a better income in retirement.
"Alison, Patrick and Catherine will bring a fantastic mix of skills to the table and I am excited to work with them to deliver our strategic goals in the years to come."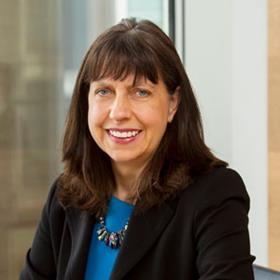 Hogg and Young have joined the newly established policy board alongside other former PLSA board members Nicola Mark, head of the Norfolk Pension Fund, and Jamie Jenkins, head of pensions strategy at Standard Life Aberdeen.
The policy board includes representatives of pension providers, lawyers, asset managers, consultants and pension fund executives from both the public and private sectors.
Emma Douglas highlighted the diversity of the appointments: "The make-up of the policy board not only reflects the breadth of the PLSA's membership, but we also have a range of ages and backgrounds represented and over 50% are female, which unfortunately can still be rare within our industry."
The proposed membership – which will be confirmed following a vote at the PLSA's annual general meeting next month – is as follows: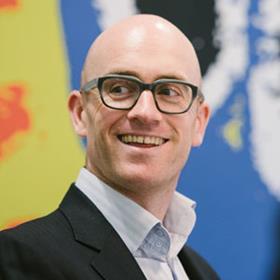 Emma Douglas, head of DC at Legal & General Investment Management (chair)
Zoe Alexander, director of strategy at NEST
Adrian Boulding, director of policy at NOW: Pensions
Rachel Brothwood, director of pensions at West Midlands Pension Fund
Mel Duffield, pensions strategy executive at Universities Superannuation Scheme
Teresa Fritz, member representative at Croydon Pension Fund
Brian Henderson, director of consulting at Mercer
Chris Hogg, chief executive at National Grid UK Pension Scheme
Jamie Jenkins, head of pensions strategy at Standard Life Aberdeen
Nicola Mark, head of the Norfolk Pension Fund
Neil Mason, head of pensions at Surrey County Council
Gregg McClymont, director of policy and external affairs at The People's Pension
Laura Myers, head of DC at Lane Clark & Peacock
Jackie Peel, UK and international benefits director at Mars UK
Anna Rogers, senior partner at ARC Pensions Law
Michael Watkins, head of proposition development at Smart Pension
Carol Young, head of group pensions at Royal Bank of Scotland
Julian Mund spoke to IPE editor Liam Kennedy earlier this year about how the PLSA was changing and broadening its approach to representing the UK's pensions industry.