Global uncertainties and disruptions call for more care when building a defensive portfolio
As the sabre rattling between the US and North Korea intensifies and Brexit negotiations remain tense, institutions are increasingly looking to pad their portfolios with downside protection. However, investors will have to look beyond the stalwart defensive sectors if they want to dampen volatility and secure stable returns.
"The difficulty at the moment is that the traditional low-beta areas that you would go to are not attractive because of stretched valuations due to the run-up in technology stocks," says James Bateman, chief investment officer, multi asset at Fidelity International.
Inflated prices, though, are not the only reason that old favourites are unappealing. "Technology has disrupted everything," says William Davies, global head of equities, EMEA at Columbia Threadneedle Investments. "For example, there is now risk in what once was considered low-risk sectors such as consumer staples because their business models have been challenged by companies such as Amazon. The same is true with utilities whose position has been usurped to some extent by solar panel firms."
While geopolitical concerns have moved up the agenda, fund managers are also monitoring the economic health, interest and inflation-rate environment, as central bank activity has started to diverge.
The US was the first country to stop injecting liquidity into the system and increase rates. However, it is seen to be in the last stages of an economic recovery, with recent figures showing a slower-than-expected job market and tepid wage rises. This has triggered concerns that consumer spending, which has fuelled the country's economy over the past two years, will be hit.
The Bank of England (BoE) and the European Central Bank (ECB), on the other hand, have been slower to make a move on the quantitative easing (QE) or interest rate front. Some market participants do not expect any action until the end of 2018, although Germany's finance minister Wolfgang Schäuble is putting pressure on the ECB to start tapering its hefty bond-buying programme. In the meantime, fund managers are taking advantage of a rebounding economy and investing defensively in the financial and specialist insurance sectors because they will benefit from the euro-zone's improved fortunes.
The region turned in the best second-quarter results since 2011. GDP was up 0.6% over the quarter, while for 12 months it was 2.2%. Emerging markets are also reviving, with China's GDP growing at an annual rate of 6.9% in the second quarter, beating the government's target.
"Geopolitical risk is hard to quantify but you can balance the risk through investments in gold miners and, if needed, the dollar as a buffer," says Sandra Crowl, member of the investment committee fund manager at Paris-based Carmignac Gestion. "For us, building a defensive portfolio has become important in the US, as we see a potential slowdown there. Even though we have held technology stocks such as Facebook, and Amazon for some time, given their secular growth path, we have added quite a few smaller tech companies such as Service Now and Splunk which should be perform well, even if the economic cycle slows.
She adds: "We don't need to be this sensitive in Europe and emerging markets where the economic cycle is robust and where we can continue to invest in financials and consumer discretionary stocks."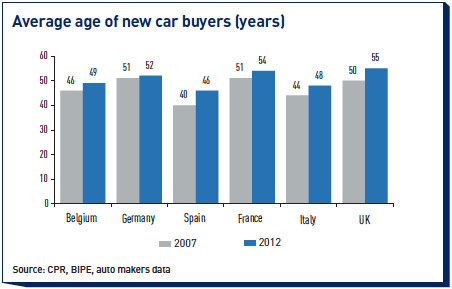 Gold, overall, remains a favourite safe haven for many and prices skyrocketed to $1,340 (€1,110) in early September – the highest level in a year to date – as tensions between US President Donald Trump and North Korea's Chairman Kim Jong Un have escalated. "Gold is weakly correlated to global equity markets and the price of gold typically rises when the dollar falls, notes Estelle Ménard, deputy head of thematic equities at CPR Asset Management, a French investment group that invests in equities. "Mining companies are also in much better financial shape than they were five to eight years ago,"
Bateman, however, says energy, and in particular oil, can be just as effective a hedge against geopolitical risks because they can affect oil supplies which, in turn, have an impact on prices. The most notable example is in 2014 during the conflicts in Libya and Iraq which led to temporary outages in their oil production, keeping world prices high, even as supply elsewhere in the world continued to increase. "Everyone is talking about gold but the speculative and fundamental nature of oil is undervalued," Bateman adds. "In past events, people panic and a weight of money moves into oil because of the fear of shortages."
Some fund managers are also taking a defensive line by capitalising on themes such as the growing ageing populations in the developed and emerging world. Investments, though, are not just flowing into healthcare, life insurance and pharmaceuticals but also directed towards leisure, technology, and personal grooming. This is because today's baby boomers are not growing old gracefully but are healthier thanks to technological and medical advances and they have more money than their predecessors.
"Ageing is one of the strongest underlying mega-trends in the developed and developing worlds"

Estelle Ménard
They also form a formidable group. Oxford Economics, a consultancy, estimates that the sum of all economic activity fostered by Americans aged 50 and older was $7.6trn in 2015. That was accounted for by the direct spending of this demographic plus its indirect effects. CPR says companies whose business is related to the ageing population have achieved average revenue and earnings growth that has outperformed the global market over the past 18 years.
Ménard says investors should treat ageing as an ecosystem that covers different sectors, rather than a momentum or fad-driven phenomenon. "Ageing is one of the strongest underlying mega-trends in the developed and developing worlds, and as one of the only non-cyclical global themes, it is a perfect way for investors to invest using a buy-and-hold approach, by tapping into sectors like automobile, security, life insurance," Ménard adds.
Another long-running and defensive trend is the burgeoning emerging markets middle class where beneficiaries range from consumer goods to healthcare and insurance firms. This is especially true in countries such as China and India. Figures from the Organisation for Economic Co-operation and Development (OECD) shows that China will overtake the US with the world's largest middle class by 2020 (defined as those living in households with daily incomes per head of between $10 and $100 in purchasing power parity terms). This year China is projected to have 10% of the world's middle class and 13% by 2020, by-passing the 27-country EU with 17% by 2027.
India may be farther behind but estimates show that the country will have 10% of the world's middle class in two-and-a-half years' time, overtaking the US in 2021 with 12%, and outstripping the EU in 2026 with 18%.
Whichever sector or theme investors play, Davies says attention should be given to quality companies that not only have a competitive position but can also continually retain and reinvent their edge. "If you want to invest defensively you have to be sure that the companies in which you invest have solid, predictable business models that will not be disrupted and that have built a secure moat around them. Also, you should not forget the importance of diversification and the dangers of putting all your eggs into one basket."
Spreading the risk in a defensive environment can also mean using different instruments in the equity markets. JP Morgan Asset Management deploys options to hedge against losses in falling markets, while aiming to keep its performance broadly in line with that of the benchmark. "Some of the upside may be forgone in order to have that persistent downside protection in place," says Hamilton Reiner, manager of the JP Morgan US Hedged Equity fund. "Downside hedges are attractive but it is important to remember that you can't have something for nothing, so the opportunity cost of having downside protection is forgoing a modest amount of the upside."