A mishmash of blurred definitions and terminology borrowed from ESG and sustainability is marring the progress of impact investing in public markets
Key points
Impact investing is gaining traction in public markets but it is a resource-intensive and time-consuming exercise
Definitions are blurred and confusing, often overlapping with ESG and sustainability terminology
Measurement is difficult as there are no common standards although this may change
Fund managers see active engagement with companies as one of the keys to success
Impact investing in public markets has become a hot topic of conversations but identifying companies that can address the world's most formidable challenges and deliver financial returns is a time-consuming and resource-intensive process. To date, the opportunities are limited, although there is hope that common standards and frameworks will be developed to help companies live up their promises.
"People overuse the term impact investing but, in reality, impact investing can be difficult," says James Purcell, head of sustainable and impact investments at UBS Wealth Management. "Impact is unlikely to come from buying an ETF off the shelf nor using the SDGs [Sustainable Development Goals] as stickers. Investors need to be able to demonstrate that their capital is being used with intent, measurability and verification. Companies improving their sustainability profile can increase margins, reduce risk and have a positive impact on their share price."
Currently, impact investing has been the domain of private market investments, such as venture capital, private equity and private debt. Public equities, for example, account for only about 14% of the $502bn (€445bn) market, according to the latest Global Impact Investing Network (GIIN) investor survey. However, as Wendy Cromwell, vice-chair, director of sustainable investment and portfolio manager at Wellington Management, notes, despite important progress, these private investments remain limited in scope and challenging to access for most investors.
"Indeed, the combined efforts of private investors and governments, NGOs and charities still leave a massive shortfall in the funding required to address these problems adequately," she says. "In our view, public equity and bond markets are the key to filling this funding gap and to democratising impact investing and expanding the ecosystem, as they allow a broader group of investors to invest in companies and other organisations that are aimed at solving social and environmental challenges."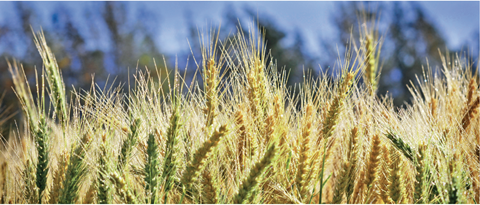 The focus on impact investing has also become sharper over the past two years
thanks to the publication of the United Nations' 17 SDGs also dubbed 'Global Goals'. For many impact investors and funds, they have become a guideline for key performance indicators. However, the concept is not new and was kickstarted 10 years ago by the Rockefeller Foundation which wanted to inject more meaning into its philanthropic causes.
"There is a growing cohort of investors as well as asset owners who are interested in impact investing in public markets and being aligned with SDGs as part of their long-term stewardship," says Meggin Thwing Eastman, executive director and head of ESG impact
and screening research at MSCI, who has worked with the OECD to develop a proof-of-concept hypothetical investable index for institutional investors in public equity markets that target SDG needs (see 'Mind the gap' in this report).
She adds: "We are not yet there in terms of building an index because it is still such a nascent field and there's little common agreement about what impact investing is in the public markets. There is a spectrum of approaches and we are still in the process of looking at what makes sense."
Matt Christensen, global head of responsible investment at AXA Investment Managers, also says the market is "ripe" for many different interpretations, which can be dangerous in terms of what is real and what is impact washing. This is when firms try to disguise unpopular practices or overstate the impact of their investments.
The Global Impact Investing Network (GIIN) has tried to move the conversation forward with its recently released Core Characteristics of impact investing which revolves around intentionality, the use of evidence and data, impact management and contribution to industry growth. The forum states that impact investments are made with the intention to generate positive, measurable social and environmental impact alongside a financial return. Companies can be across emerging and developed markets, and there can be a range of returns from below market to market rate, depending on investors' strategic goals.
However, in both private and public markets there is a hodgepodge of definitions and the concept is often confused with environmental, social and governance and sustainability strategies. Using employment as an example, Iain Richards, global head of responsible investment at Columbia Threadneedle Investments, notes that an impact approach builds on different aspects of responsible investment. At a 'values' level the focus might be on adherence to International Labour Organisation standards, while through an ESG lens it would be on the quality of employment and talent practices. A thematic approach would be on employment growth.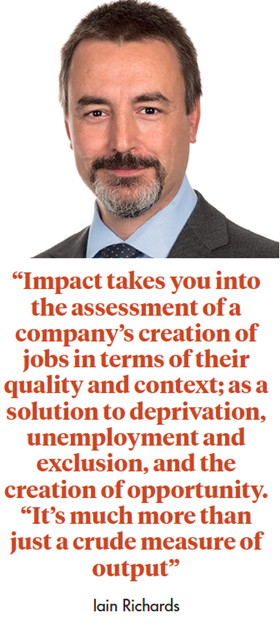 Each requires a distinct focus, but impact investing is one step further in terms of value and quality. "Impact takes you into the assessment of a company's creation of jobs in terms of their quality and context; as a solution to deprivation, unemployment and exclusion, and the creation of opportunity" he adds. "It's much more than just a crude measure of output."
Measurability is often mentioned as a challenge, as is additionality – a company's ability to increase the quantity or quality of the enterprise's social outcomes beyond what would otherwise have occurred. These are two of the core planks of impact investing and are much harder to prove than the other three: intentionality, materiality and negative extra-territoriality. This is because it is easier for a company to demonstrate its good intentions, or whether a coal company issuing a green bond really deserves to be under the impact banner.
The problem, according to Christensen, is that the data is not yet available to provide sufficiently detailed assessments. Companies disclose different types of information and often it is more tailored to the ESG market which is not as outcome-oriented. Moreover, he notes that while there is a connection to the SDGs, some factors such as climate change and health/wellbeing generate information that is more easily investable than others.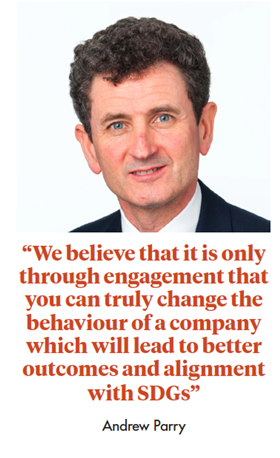 To this end, asset managers and pension funds are trying to devise common language for individual SDGs. For example, last year, UBS and PGGM joined forces with the Wageningen University & Research and Harvard University to develop an impact measurement framework and methodology that tackles food security, the second SDG. The aim of the research is to build scalable models that can be applied to global listed equities of companies that sell technologies that can improve agriculture yields and access to nutritious food.
UBS along with many of its contemporaries though are not just developing models but are actively engaging with companies to ensure that they are moving in the right direction and delivering the promised outputs. "You need to do your homework but we believe that it is only through engagement that you can truly change the behaviour of a company which will lead to better outcomes and alignment with SDGs," says Andrew Parry, head of sustainable investing at Hermes Investment Management. The Hermes Impact Opportunities fund only has 30 stocks out of the MSCI All World Country index's 8,500 stocks.
He adds: "However, we think the industry would also benefit from more standardised reporting such as the GAAP accounting standards that were developed years ago for traditional financial analysis."
To date, many equity impact investments are often in small to medium-sized companies as they are seen as purer plays and have the ability to generate strong risk-adjusted returns. "Typically they do not have any legacy issues and they are more monoline," says Victoria Leggett, head of impact investing at Union Bancaire Privée. "We look for innovative solutions such as a company that recycles waste – for example, fishing nets into nylon fibres for textiles."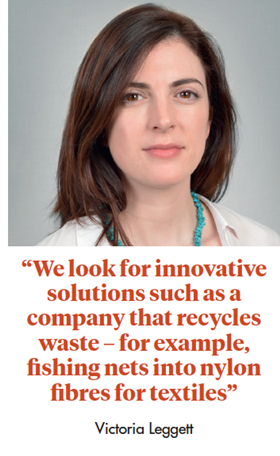 As for fixed income, Cromwell says there are the wider opportunities as well as the selective impact projects that can be accessed through the growing green and social bond markets. "We have found that some impact themes are easier to access for fixed-income investors," she says. "For instance, local housing associations offer exposure to the affordable housing theme. Other impact themes are more accessible for equity investors. However, we believe equities and bonds provide complementary impact exposures and can be blended together within a broader portfolio."