RPMI Railpen's chief executive officer Phil Willcock has resigned his position after less than a year at the £27.4bn (€30.4bn) pension fund.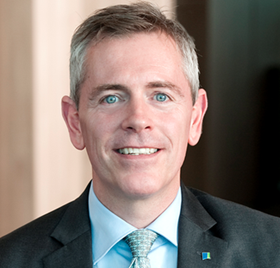 Willcock (pictured) is to become CEO of insurance company AIG UK Life in March 2019, subject to regulatory approval, AIG said in a statement.
Babloo Ramamurthy, chairman of RPMI, said: "We would like to thank Phil for his contribution during his time as chief executive.
"We will be seeking to recruit a high calibre successor who will help deliver RPMI's mission of paying members' pensions securely, affordably and sustainably and provide support to the trustees of the Railways Pension Scheme."
Willcock joined the industry pension fund for the UK's railways sector from Aviva, where he worked for more than seven years in a variety of roles, most recently as CEO of its Italian business.
Willcock's other previous senior roles include chief operating officer and sales and marketing director at Aviva's UK & Ireland Life Company.
He replaced Chris Hitchen, who led RPMI Railpen for 13 years. Hitchen is now chair of the Border to Coast Pensions Partnership, a collaboration between a group of UK local authority pension schemes, and commercial defined benefit scheme consolidator The Pension SuperFund.
Adam Winslow, AIG's CEO for international, life and retirement, said Willcock had "an outstanding track record" in insurance.
Willcock added: "I am thrilled to be offered the opportunity to lead AIG Life. Over the last 10 years the business has demonstrated its ability to innovate and grow, and I look forward to being part of the team ensuring it remains at the forefront of the UK protection market."
RPMI Railpen said Ramamurthy would assist the trustees with the appointment of a successor.