The UK's top financial regulators have established a committee to monitor and respond to the risk posed to the finance sector by climate change.
The Financial Conduct Authority (FCA) and the Prudential Regulatory Authority (PRA) hosted the inaugural meeting of their new Climate Financial Risk Forum on 8 March.
As well as the two regulators, 15 financial services groups were in attendance as members of the committee, including asset managers BlackRock, Hermes, Invesco, Schroders and Standard Life Aberdeen.
The new group also includes five banks (BNP Paribas, HSBC, JP Morgan, Royal Bank of Scotland, and the Yorkshire Building Society) and five insurers (Aviva, Legal & General, Lloyd's of London, RSA and Zurich). The London Stock Exchange and Green Finance Institute – a UK government-backed project launched last year – are also members of the committee.
The PRA's Sarah Breeden, executive director of international banks supervision, and the FCA's Christopher Woolard, executive director of strategy and competition, will chair the group.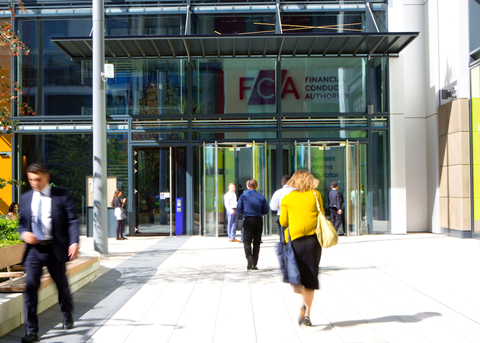 In a statement published this morning, the FCA and PRA said: "Climate change and society's response to it presents financial risks that are relevant to the PRA's and FCA's objectives.
"While these risks may crystallise in full over longer-time horizons, they are becoming apparent now. Firms are enhancing their approaches to managing these risks, but face barriers to implementing the forward-looking, strategic approach necessary to minimise the risks.
"The Climate Financial Risk Forum aims to reduce these barriers by developing practical tools and approaches to address climate-related financial risks."
At the meeting on Friday, the regulators said, four working groups were established to focus on risk management, scenario analysis, disclosure, and innovation. These working groups will meet more frequently than the main committee and include a broader membership, aiming to produce "practical guidance" for the finance industry.
Sam Woods, CEO of the PRA, which oversees systemically important banks and insurers, said: "Climate change has the potential to create significant financial risks for the firms the PRA regulates. The challenge we face in mitigating these risks is unprecedented, and we need to begin to act now if we are to ensure an orderly transition to a low-carbon economy.
"The establishment of the Climate Financial Risk Forum will provide a platform through which the PRA, FCA and industry can share experience and build expertise as we begin this work."
This article was edited on 12 March to amend the caption of the photo