With ambitious impact targets, Zurich Insurance Group needed to develop a robust framework to measure progress
More and more, it seems that any investor wishing to be taken seriously about its commitment to impact investing would not want to be seen quibbling about the importance of measurement.
Zurich Insurance Group first went public a year ago with a framework it devised with BlackRock to measure the environmental and social benefits of its impact investments. The framework uses a methodology created to aggregate numbers on CO2-equivalent emissions as well as the number of people who have benefited from the investments.
The insurer's need for such a framework arose from the setting of a clear target for impact investments – it needed to measure progress to know where it stood against its goals.
However, a key point in the insurer's sustainable-investment approach came in 2014 when it decided to step up its backing for the green-bond market. BlackRock was chosen to manage Zurich's first environmental debt portfolio for the US market, with assets at that time spread between eight and 10 issuers.
Danielle Brassel, sustainable investment analyst at Zurich Insurance, says that from this beginning, the company steadily raised its ambitions regarding sustainable investment and set its sights on having $2bn (€1.8bn) in green, social and sustainability bonds – a goal it eventually reached in 2017.
KEY POINTS
An impact measurement framework devised by Zurich Insurance Group in conjunction with BlackRock
Aggregates CO2 emissions numbers and produces total number for people benefitting from investments
Zurich was prompted to create framework to gauge the success of its '5/5/5' impact target
Covers sustainability bonds, private equity and infrastructure debt
Better reporting by companies, funds and issuers is making it easier to obtain data
"We then set out new goals in this area, wrote a responsible-investment strategy and that's when we came up with the $5bn target," says Brassel.
Under its '5/5/5' impact target, Zurich aims to cut 5m tons of CO2 emissions from its overall portfolio and help 5m people to improve their lives, on top of the $5bn commitment.
"We wanted to challenge ourselves because there is no standard. We wanted to see how far we could go, and that meant we had to develop a framework around asset classes, both internally and externally managed, and that's what we did in 2018," she says.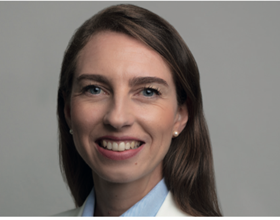 Since BlackRock was producing an impact report on the green-bond portfolio at that point, the two organisations were already exchanging notes. Brassel says it made sense to join forces in the creation of the framework.
To understand exactly what green-bond issuers were reporting as impact, Zurich and BlackRock went back to them and had thorough discussions before setting out a methodology that all parties could sign up to.
"We applied it to a further eight issuers for our pilot as well as making it applicable to private equity. In the private equity sphere, you are closer to the companies that you invest in, and we found a way to make the methodology work for both," says Brassel.
This work led to the March 2019 launch of the framework, which covers 70% of the green-bond portfolio and 70% of sustainability bonds as well as private equity, she says.
The impact framework uses two metrics. One is 'avoided CO2 emissions', which are calculated against a baseline scenario – the most likely projected outcomes or level of service achieved in the higher-carbon status quo of the economy.
The other metric – the social objective of increasing resilience – is calculated by counting the number of people to have benefited from services in education, housing or financial inclusion and other measures aimed at improving lives, provided by companies it invests in.
At that point, Zurich said a pilot study of the majority of its impact investments showed it had helped to avoid 3.4m tonnes of CO2-equivalent emissions and, separately, improved the lives of 2.4m people annually, as of December 2018.
In a subsequent step, the company included infrastructure private debt in its impact framework. By March this year, Zurich's impact investment portfolio had grown to $4.6bn. Alongside its green, social and sustainability bonds, the portfolio included seven private equity funds operating in areas such as financial inclusion and clean technology and private-debt-impact-infrastructure investments such as wind or solar farms.
The impact measurement framework demonstrated that the portfolio had helped to avoid 2.8m tonnes of CO2-equivalent emissions and was improving the 4.2m individual lives a year, as of December 2019.
When these results came out, Brassel says the team was surprised at first. "We found that CO2-equivalent emissions declined, while the numbers of people benefiting increased drastically from 2018. And all that happened, apparently, just because we increased investment volume by 20%," she says.
Analysis of the updated numbers demonstrated that the framework's methodology has proved to be robust, she says, functioning well not only when applied to a larger green and sustainability bond market, but also adaptable to infrastructure debt.
"We are getting questions and being challenged, whether it is from green issuers, underwriting banks and even competitors, and we find we are quite similar in how we do the calculations. But we are constantly working on the methodology, and will continue to do so," she says.
In this latest impact-measurement exercise, Brassel reports that it was significantly easier to extract impact numbers than the year before, because of clearer reporting by companies, funds and issuers, and that the research team also found impact reporting to be improving as the metrics became more precise.
On the other hand, she says, there were disappointments, such as some banks reporting only a sample of the projects they financed with green bonds and being unable to report pro-rata shares for the impact achieved.
Comparability of data, Brassel says, remains the main challenge in the work behind Zurich's framework. "It's still a new science, and the main problem is standardisation. Where impact is even reported, it is in a specific impact report," she says, with each report usually setting its own criteria for data.
How impact is calculated also varies from one bond issuer to another, with some stating impact for a single green bond and others giving numbers that apply to a whole project.
"That's fine, as long as its very clearly stated, but this is not always the case. There needs to be more understanding of why pro-rata share is important," Brassel says.
As Zurich fine tunes its model, future work will involve smoothing out these wrinkles and generally getting all parties better at working together.
Impact investing: Build back better
1

2

Currently reading

Zurich Insurance Group: Zurich's ambition to measure and manage

3

4

5

6

7

8

9