Engaging younger savers with their defined contribution pension pots requires far more than just an up-to-date responsible investment policy
KEY POINTS
The UK's Pensions Regulator has set out a 15-year plan designed to steer the country through the shift from defined benefit to defined contribution
Technology will play a pivotal role in improving engagement with younger generations of savers
Pension fund managers and trustees also need to address board diversity and portability issues to support younger members
The recent decision by the Netherlands to shift towards defined contribution (DC) is the latest in a wider shift from the guaranteed world of defined benefit (DB) to one of individual saving responsibility.
In the UK, the Pensions Regulator (TPR) recently published a 15-year strategic plan designed to incorporate this shift and what it means for schemes and providers catering for younger savers.
According to the regulator's assessment, while 'baby boomers' – people born between 1946 and 1964 – are likely to be more reliant on DB funds and long-term savings products for retirement income, 'millennials' – usually defined as those born between 1981 and 1996 – will rely more heavily on DC savings.
With this significant change already under way, regulators, pension providers and scheme trustees must adapt their approaches to be more proactive in their support for savers.
Communication
A recent report released by NEST Insight, the research arm of the UK's NEST DC master trust, found that auto-enrolled savers felt positive about their new pensions but were not engaged with them. More than a third (40%) were unaware they could change their contribution level, while 16% had never checked their balance.
To improve engagement and address these challenges, the study produced four recommendations for messages sent to savers. Communications should be positive (focusing on what savers can do, rather than what they should do), plausible, plain speaking (using actual currency examples rather than percentages) and personalised.
Jo Phillips, director of research and innovation at NEST Insight, acknowledges that "better use of language won't change the actions of millions of people overnight". However, she says, "simple changes" can make a difference to communications "by brushing aside much of the clutter and confusion".
Technology
"Young people are used to accessing their money at the click of a button, while the majority of pension schemes appear to be stuck in the stone age," says Holly Nardi, an associate at pensions consultancy Redington. "And if you want to move your money? Well, you'll need access to a printer and have to wait at least two weeks."
Even those pension providers that do have online portals often only tell members how much they have saved, "which isn't helpful", Nardi adds.
In Iceland, the country's pension funds have collectively focused on digital transformation, according to Snædís Ögn Flosadóttir, managing director of the pension funds EFIA and LSBI.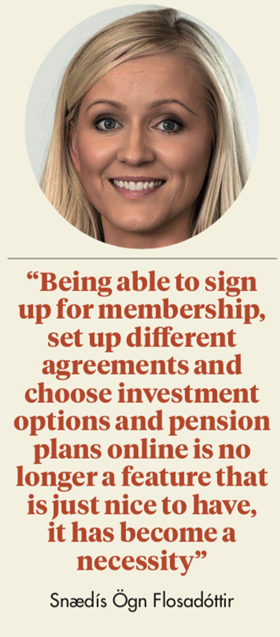 "Being able to sign up for membership, set up different agreements and choose investment options and pension plans online is no longer a feature that is just nice to have, it has become a necessity," she says.
Some pension providers are exploring 'gamification' as a way of increasing engagement among younger savers and helping them understand the abstract idea of retirement in 30, 40 or 50 years' time. Danish technology provider Grandhood's app forecasts how much an individual is on track to save, and what that is likely to translate to in terms of retirement income and living standards.
"Anything that can gamify this and make it interesting and engaging is positive," says co-CEO Mathias Bredkjær. "It may seem like a simple trick, in a sense, but it really makes it relatable for young people."
Co-CEO Jon Lieberkind says: "We want to digitise the customer experience end-to-end, and then we want to drive engagement. When you drive engagement, you [improve] the understanding of the product. Once the customer understands the product, they're more likely to check the app weekly or monthly and save a bit more."
Nicolai Rygh, executive vice-president and chief technology officer for personal banking at DNB, says that "making saving easy and fun" is an important way of creating a "conscious relationship" between customers and their savings.
"Historically, the youngest savers are not so focused on pensions," he says. "Providing information and education to this customer group and enabling them to make good decisions with advice given by both our technology and our savings experts is very important."
Board diversity
As DC pension funds grow in size, trustee boards will need to consider how representative they are of their expanding memberships.
Amanda Latham, policy and strategy lead at UK consultancy Barnett Waddingham, is a co-founder of the Young Pension Trustee Network, which aims to provide younger trustees and potential trustees with access to a network of more experienced industry professionals and prepare them for the requirements of the role.
"I think all schemes could do with more diversity on their boards," she says. Even DB schemes close to their end game could have "blind spots" on their boards if they are homogenous in nature.
"A really good example is technology," Latham says. "Someone who has grown up online and has been using the internet since it existed is quite 'native' in terms of the way they use it. That's a big step change in understanding and integrating technology into peoples' lives. A homogenous board is probably going to miss how those things function and what the real needs of their membership are."
The Young Pension Trustee Network's findings indicate that there is a good supply of younger people interested in getting involved in the running of pension funds. However, Latham suggests that there may be "a demand issue".
"Young people are used to accessing their money at the click of a button, while the majority of pension schemes appear to be stuck in the stone age" - Holly Nardi
She cites a recent trustee survey conducted by Barnett Waddingham, that found that board diversity was ranked as the lowest priority risk – with a "significant proportion" of respondents saying it wasn't a risk at all.
"Anything that can gamify this and make it interesting and engaging is positive. It may seem like a simple trick in a sense but it really makes it relatable for young people" - Mathias Bredkjær
"If you have a quite homogenous group but you think you're doing very well, this is where I think there's a real issue. It's important that TPR has said this is an area that they're focused on," Latham says.
Portability
Research by the UK's Association of Accounting Technicians in 2015 found that the average person worked for six different companies in their lifetime, while the US Bureau of Labor Statistics estimates 12 to 15.
This trend, coupled with auto-enrolment, has already led to a rise in people accruing multiple small pension pots, making simple and efficient consolidation vital. However, this is still difficult for many providers to facilitate because of the prevalence of old technology and paper-based systems.
"There is too much friction in the system," says Darren Philp, head of policy at Smart Pension, a pension technology provider. "There have been various initiatives around speeding up transfer times, but it's not just about speed."
He argues that providers and the wider pensions industry need to "take a step back" and identify where there are "blockages" in the system. He adds: "Ultimately, there is so much legacy with some of these providers and systems that you are only really going to solve it if you're willing to pare back and think about how to make it work from the member's perspective."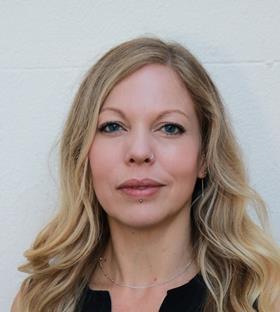 As Flosadóttir explains: "The processes behind applications offered and the ease at which our members can navigate through our solutions can easily be the tipping point between success and failure. Pension systems tend to be complex, and while our members might not have all the information necessary, it is our job to provide them with all they need in a focused and understandable manner. If we fail at that, the nice features of online forums or apps are not going to save us."
In September, UK pensions minister Guy Opperman launched a working group to investigate how to solve the challenges of small pension pots. The group will look at how the development of a pension dashboard can be used to help people identify their pension pots and consolidate them.
Traditional approaches to pension savings have been based largely on saver inertia, with accumulation and decumulation largely happening without the active involvement of the individual.
However, as individuals take more control of their savings through DC and similar pension arrangements, they will require much more proactive support from the pensions sector to understand how much they need to save – as well as how to spend it at retirement.
Defined contribution: The engagement fallacy
1

2

3

Currently reading

Defined contribution: ESG not enough to get young on board