Over the last two decades, exchange-traded funds (ETFs) have been one of the most disruptive forces in the asset management industry. But could the tables be turned? In an era of excitement over the possibilities of financial technology (fintech), are ETFs vulnerable to being displaced themselves?
Some inefficiencies are glaringly obvious. For example, ETFs still rely on the clunky infrastructure developed for mutual funds, with up to 30 intermediaries standing between investors and the securities their funds own.
However, ETF industry players interviewed by IPE say it's unlikely that the industry will start from scratch with a radically new infrastructure model. Instead, they say, technology solutions are being developed to address specific issues.
Evolution, not revolution
One issue is the way ETFs are distributed, says Jason Xavier, head of EMEA ETF capital markets, Franklin Templeton. "ETFs have effectively democratised the investment landscape," he says.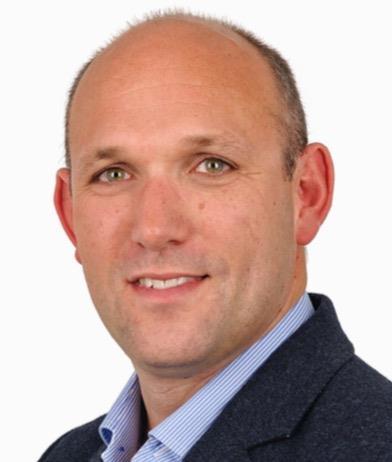 "In certain areas, particularly UK retail platforms, they have straddled the existing technology, but they still require a quantum leap before that infrastructure can catch up. Those platforms are still analogue and are not equipped for straight-through processing. I don't think, though, that it will be a revolution, but more of an evolution in the way things develop."
As with many facets of financial services, blockchain and distributed ledger technology (DLT) are being explored as a way to modernise the ETF industry. However, market participants are circumspect and believe it could take several years before the technology fulfils its potential.
Bernie Thurston, CEO at Ultumus, an ETF and index data specialist, notes that ETFs have managed to be efficient and accessible by using the existing technology, which is integrated with retail brokers and other financial institutions.
"If you implemented something solely over blockchain it would not be visible on the Hargreaves Lansdown or AJ Bell platforms, where retail investors would access ETFs," Thurston says.
"The use of blockchain will come as it provides an immutable ledger, but it is not something that can exist on a stand-alone basis. The connectivity to all the trading platforms has to be done at the same time, and for the platforms to invest more standards have to be applied first."
Marcus Miholich, MD and head of capital markets for SPDR in EMEA, echoes these sentiments. "I do not think we are at the stage where you can say with 100% certainty that DLT is ready to address any of the topics in the ETF market at present," he says. But he doesn't write off the technology's potential future applications.
"From my perspective we need to move towards automation in general, particularly in fixed income, and DLT could be a part of that sometime in the future," he says.
Vanguard's blockchain project
However, blockchain initiatives are already getting under way in the funds business, starting with one of the key relationships for an asset manager – that with the provider of index data.
One notable project involves asset manager Vanguard, index provider the Centre of Research in Security Prices (CRSP) and a blockchain start-up called Symbiont.
The aim of using blockchain is to simplify the way Vanguard ingests data from CRSP. These data are used in 17 index funds with $1.15trn in assets, including Vanguard's largest fund, the $650bn Total Stock Market index fund. In total, the blockchain project will cover around a quarter of the fund manager's total $5.2trn in assets under management.
The new technology enables Vanguard and CRSP to instantly exchange information on any changes to the index. In the past, this was a burdensome, manual task which started with individual files containing point-in-time securities data. The data then had to be cleaned, loaded into a separate database and checked to ensure accuracy.
Henceforth, however, Symbiont's blockchain platform will create a synchronised database that is constantly updated every time CRSP makes a change to the index.
"The way we updated data from CRSP was one of the least efficient parts of running an index," says Warren Pennington, head of Vanguard's fintech strategies team. "We wanted to get a real-time reflection of the indices. The benefit of blockchain is that it allows multiple participants to connect securely, without an intermediary."
Pennington says that in the future he could see the technology being used to improve less efficient areas of the financial markets, such as the over-the-counter markets. Blockchain could also be used in deploying smart contracts to streamline the number of counterparties needed to manage a fund, he says.
The dampening effect of regulation
For now, though, market participants do not expect to see the number of intermediaries used to support mutual funds and ETFs being whittled down anytime soon.
One of the main reasons, say industry participants, is that regulations such as UCITS and MiFID II, which govern the issuance and trading of ETFs in Europe, have added layers of legal and compliance obligations.
"The concept of smashing through fund structures sounds interesting from a technology perspective but it doesn't address many of the regulations put in place to protect the investor," says Michael John Lytle, chief executive of Tabula Investment Management.
"The trading of ETFs is very different from the management of ETFs and there are now a larger number of service providers due to the regulations. However, the creation and redemption process by authorised participants (APs) is an efficient process," he says.
New clearing and settlement initiatives
The technology initiatives that have so far gained traction are those geared towards facilitating the clearing and settlement functions in Europe.
The challenge is that, unlike in the US, the region is still disjointed, with most countries having their own issuance structures and post-trade infrastructures.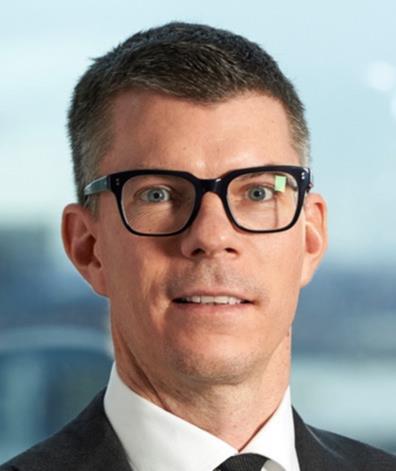 There are currently 29 exchanges in 26 countries and each of them has its own central counterparty clearing house and central securities depository, according to Dariush Yazdani, global asset and wealth management research centre leader at PwC.
"This increases transaction costs and inefficiencies compared, for example, to the US, where all ETF transactions are cleared and settled through the Depository Trust & Clearing Corporation," he says.
The fragmentation also has a detrimental impact on liquidity and spreads in the ETF market, according to Allan Stewart, product manager at Clearstream Banking.
"BlackRock and other fund managers started to talk to institutions like Clearstream to simplify the post-trade process of ETFs, to overcome the fragmentation and enable market makers to manage their stock inventory more efficiently," he says.
Clearstream and Euroclear have introduced new structures to centralise trading for ETFs listed on multiple exchanges and to settle them in a single International Central Securities Depository (ICSD), rather than in domestic central securities depositories in the countries where ETF dealing occurs.
The ICSD model is not new, having been introduced in Europe in the 1970s, predominantly to settle eurobonds. ICSDs have now widened their scope to cover all types of internationally traded financial instruments and settlement in multiple currencies.
Clearstream has also extended its ICSD plus issuance model, which was launched in 2007, to cover ETFs. This cuts out the common depository, while the transfer agent or fund promoter can open a fund issuance account (FIA) within Clearstream Banking Luxembourg. Holdings are automatically marked up or down in the FIA without the need for the creation of a global certificate.
Supporting the industry's growth
But the opportunities for more efficient fund technologies to take root are likely to increase. As ETFs evolve and mature, the infrastructure will need to develop to support the new types of fund being sold, including more sophisticated smart beta and thematic strategies, as well as active ETFs.
And ETFs are likely to prove a test case for new fund technology: globally, their assets increased at an annualised rate of 19% from 2009 through 2017, easily outpacing the 4.8% growth rate for other open-end funds, according to figures from Investment Company Institute and ETFGI.
Global ETF assets are poised to double to at least $10trn over the next five years, forecasts suggest. And, if they remain on this trajectory, ETF assets could top $20trn by the end of 2027.