The recent suspension of redemptions from Neil Woodford's Equity Income fund is a cautionary tale and one that has further sharpened the spotlight on the liquidity of mutual funds, a category that includes exchange-traded funds (ETFs).
ETF industry participants argue, though, that their funds are a different breed to traditional, daily-dealing mutual funds and should not be tarred with the same brush.
Woodford, who is one of the UK's best-known fund managers, ran into trouble in June because of his fund's exposure to illiquid securities and its inability to live up to the performance hype: the fund was down 18.1% over the three years to 5 June, versus a positive 23.3% for the IA UK All Companies sector.
Disappointed investors, who piled in during the 2014 launch, left in droves, driving the value of the fund down to £3.6bn (€3.9bn) from its peak £10bn. Woodford could not keep pace with the steady stream of redemptions and quickly exhausted the buffer of liquid stocks. The only recourse was to impose redemption 'gates' as the thornier illiquid securities that were left were much harder to offload. Reports are that investors may have to wait until at least December 2019 to get their money out.
The situation was succinctly summed up in a report by Fitch Ratings, which stated that the Woodford episode exposed the inherent weaknesses of open-ended funds and the liquidity mismatches that could occur when there is a spike in redemptions.
"The gating could significantly damage the reputation of its investment manager, Woodford Investment Management Limited, particularly given its labelling as an equity fund," the rating agency added.
In the European Union, the regulatory framework governing mutual funds and ETFs is called UCITS (Undertakings for the Collective Investment in Transferable Securities).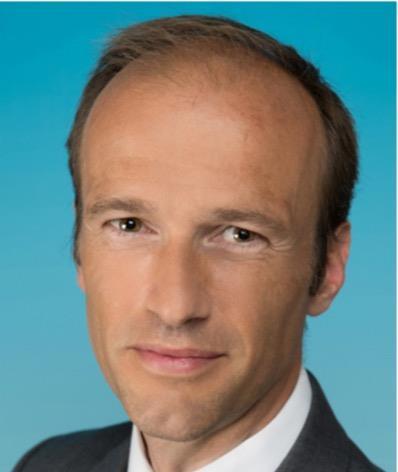 However, the Woodford scenario could not play out in the ETF arena, according to Matthieu Guignard, global head of product development and capital markets at Amundi ETF, Indexing & Smart Beta.
This, he explains, is because ETFs are listed on stock exchanges, where they can be bought and sold at any time during trading hours and with a variety of counterparties. Mutual funds, on the other hand, are traded at the end of the day and only through the fund sponsor.
Jason Warr, EMEA head of iShares global markets at BlackRock, also stresses the significance of European secondary market ETF trading, where volumes will exceed $2trn (€1.8trn) in 2019. This enables better risk transfer and greater price transparency, he says. Moreover, he points to the importance of authorised participants (APs), who have the ability to create and redeem shares in ETFs. In turn, this acts as a release valve in keeping ETFs priced at fair value, says Warr.
Portfolio transparency also sets ETFs apart. "It is tough to be an active manager and there was style drift of the Woodford fund into less liquid securities in order to generate a return," says Kenneth Lamont, an analyst at Morningstar.
Woodford, it turned out, had breached his own funds' limits for illiquid securities on an intra-month basis, but this was not picked up because the funds' authorised corporate director had only reviewed holdings at month-end.
"This could not happen with ETFs because they are transparent and holdings are disclosed on a frequent basis," says Morningstar's Lamont. ETFs typically reveal their holdings daily.
"For example, if an ETF fund invests in small caps, investors know what the holdings are because it is benchmarked against a small cap index. By contrast, holdings in an active fund may be opaque."
However, as Guignard explains, an ETF, like any investment, is not immune from the vagaries of market conditions. "In unfavourable market situations, if the liquidity of the underlying index components deteriorates too much, the ETF may face the same liquidity issues as a mutual fund. But all European ETFs benefit from the UCITS regulation of liquidity provisions," he adds.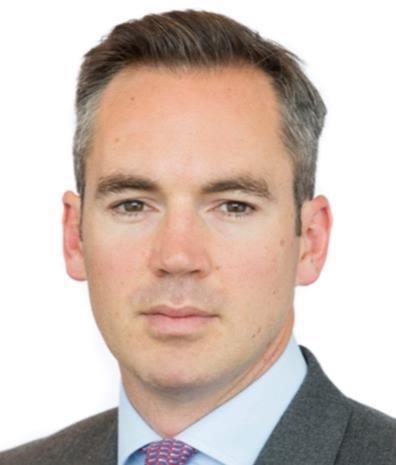 ETFs are also covered by MiFID as transferable securities although, as Lamont notes, APs are not regulated as such, falling instead under banking regulation or MiFID investment firm provisions, where applicable. To the extent that ETFs use derivatives underpinning synthetic replication strategies, they are subject to the European Market Infrastructure Regulation (EMIR) adopted in 2012.
On the regulatory radar
Unsurprisingly, given the sheer potential of the market, ETFs have been on the regulatory radar screen for several years. In November 2018, the European Central Bank said ETFs may amplify risks in the financial system. In June 2019 the European Systemic Risk Board expressed a similar view, saying ETFs could cause higher volatility and co-movement of security prices, especially at times of market stress and if the constituent securities are illiquid.
"It is inevitable that the ECB and regulators view the growth of the ETF industry with some concern," says Federico Cupelli, senior regulatory policy adviser at EFAMA, an industry body representing asset managers.
Currently, ETFs account for a small proportion of the overall market, with figures from BlackRock showing that as of 31 December 2018, the worldwide tally was $4.7trn, representing around 5% of the global market capitalisation. However, some forecast that global ETF assets will more than double to $12trn by the end of 2023, and could even reach $25trn by the end of 2027.
Cupelli believes regulators may underestimate the resilience of the ETF structure.
"The main issue we have with the ECB point of view is that it does not sufficiently appreciate the secondary market as being a shock absorber," he adds. "Their thinking is that if there is a massive sell-off in ETF shares then it inevitably impacts the price of the underlying securities. However, this is not true."
He gives the example of a FTSE 100 ETF on the day after the Brexit referendum, when there was a significant market correction. "We can see that there was a huge pick up in secondary market activity but there was absolutely no underlying dealing in the FTSE 100 stocks," he adds. "The effect of the take up in the secondary market did not translate into the real economy. This proves that there are no feedback loops and ultimately no systemic effects."
Bryon Lake, head of the international ETF business at JP Morgan Asset Management, also highlights the effectiveness of ETFs during the Greek sovereign debt crisis in 2015. "The Athens Stock Market shut down, but investors were still able to trade US-listed Greek ETFs, which helped price discovery because they were the funds that set a new price for the market," he adds.
As for the concerns raised over counterparty risks, EFAMA says the usage of multi-swap counterparty platforms is already considered an industry best practice for providers of swap-based (or 'synthetic') ETFs, plus ETF providers conduct rigorous selection procedures when choosing an eligible counterparty, independently from derivatives or securities lending transactions.
Instead, EFAMA is calling for a proper classification system which clearly delineates between ETFs and other exchange-traded products (ETPs). This would not only help investors better assess the risks inherent to each type of ETP, but also aid regulators to focus their efforts on protecting investors and guarding financial stability, it says.
In the UK, the Bank of England's Financial Policy Committee, along with the UK's Financial Conduct Authority, recently produced its half-yearly report into financial stability. It identified two main risks ETFs pose to financial stability – redemption risks in ETFs holding less liquid assets, like emerging markets and corporate bonds, as well as an overall liquidity meltdown in the entire ETF market. The FPC concluded, though, that the ETF secondary market helped smooth the waters and that potential liquidity mismatches in mutual funds were far more serious.
"We already have existing rules such as UCITS, MiFID and EMIR that have put safeguards around ETFs and so the case for further regulation is not clear at this point," says Mark Fitzgerald, head of ETF product management at Vanguard Asset Management. "The growth of ETFs globally needs to be put in context and there has to be a greater understanding of what they are and how they function. ETFs are more generally part of the growth of indexing story, with the vast majority of ETFs still following index-based strategies. And approximately 90% of ETFs in Europe are UCITS regulated."