Nordic pension funds have been quick to offer support to local ecomomies affected by the coronaviris crisis
Key points
Nordic pension funds are playing different roles supporting society during the pandemic
Funds relax conditions around pension contributions
Pension fund chief executives act as thought leaders as understanding of the crisis develops
Special corporate financing investment undertaken by Folketrygdfondet, VER
Across the Nordic region, pension funds have been shifting part of their usual long-term focus and concentrating their efforts on the here and now. With their relatively secure stores of financial assets – and their integration in the Nordic model of cooperative economic and social policy – pension funds have been quick to step in to support coronavirus-hit local economies.
Twelve years ago, when Iceland's financial system collapsed, pension funds played an important role saving businesses. The institutions are once again coming to the rescue.
Icelandic pension funds have been given permission to pay out up to ISK12m (€75,000) from third-pillar pension funds to all individuals, with payments spread over 15 months.
"Usually, only individuals over 60 years old are allowed to withdraw their third-pillar pension funds," says Thorey Thordardottir, managing director of the Icelandic Pension Funds Association (Landssamtök lífeyrissjóða).
The funds – which have a long tradition of direct mortgage lending to members – have also agreed during the COVID-19 crisis to halt repayments for people in financial distress, without imposing extra costs.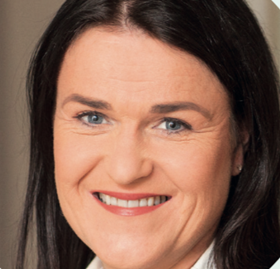 Regarding businesses, says Thordardottir, pension funds have been part of wider financial-sector action to stretch repayment periods on company debt to ease the financial strain.
In Denmark, notes Jan Hansen, deputy director of industry associa-tion Insurance & Pension Denmark (IPD), economic activity slowed sharply as it has in much of the rest of the world.
"In a situation like this one, pension companies would like to help where they can, so they have made it possible for businesses to reduce their pension contributions for a period, or to pause them," he says.
In another area of their operations, Hansen says, the funds have worked to prioritise planned real estate renovation and maintenance and make these outsourced tasks happen sooner than otherwise, to bolster the construction industry.
"We are also seeing them giving shops and traders grace periods for their rent, and advancing payments to suppliers so they get their money quickly," he says.
Laila Mortensen, the chief executive of Denmark's Industriens Pension, and Allan Polack, chief executive of the country's biggest commercial pensions player PFA, said in late April in a joint column in financial daily Børsen that with some DKK4tn (€536bn) of assets, the pensions industry was a key driver for Danish society and the recovery of the economy.
Sweden's pandemic-management policies drew attention interna-tionally this spring for their relative leniency. One of the strongest voices advocating a more measured approach to lockdowns came from the pensions sector.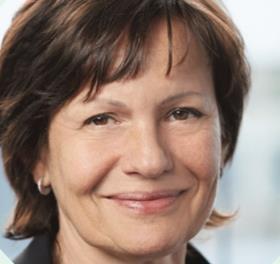 In March, Kerstin Hessius, CEO of Sweden's national pensions buffer fund AP3, made an impassioned plea, in a video debate hosted by business daily Dagens Industri, for commu-nities to be kept functioning.
Warning against panic measures which could lead to a disaster "worse than the one we are trying to avoid", she said impact assessments had to be done based on broad expertise.
The fact that Swedish society did not shut down to the extent seen elsewhere in Europe has meant there has been less need for action from domestic insurers and pension funds compared with peers internationally, according to industry body Insurance Sweden.
However, one of its largest members – Sweden's second-biggest pension fund AMF – offered a helping hand to local firms at the beginning of April. It declared itself ready to recapitalise companies to the tune of SEK5bn or more.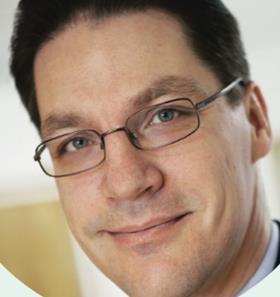 Insurance Sweden identifies several ways its members have reached out to help in the crisis, including the contribution holidays some have offered struggling occupational pension clients. Others have postponed or lowered rent for tenants of their properties with liquidity problems, the lobby group says.
Providers have also supported economically vulnerable people in direct ways such as providing food packages or funds via charity organisations, according to Insurance Sweden.
Across the Nordic countries, pension funds have invested in various interna-tional social bonds linked to coronavirus management. Some 10 of the biggest Swedish insurance companies have put more than SEK12bn into such investments, according to Insurance Sweden.
The Nordic pensions sector has also helped by providing thought leadership, with Hessius not the only pension fund chief to have weighed into public debates about handling of the pandemic.
Weeks after returning to his old job as CEO of the State Pension Fund of Finland (Valtion Eläkerahasto, VER), Timo Löyttyniemi said in a March blog post that the fact the crisis was unprecedented underlined the importance of being prepared for a wide range of threats.
Meanwhile, Varma's CEO Risto Murto spoke out on the need for healthcare to have risk buffers – which he said could take 10 years to build up. "Stopping the wheel of the economy is an expensive emergency solution to deal with the healthcare crisis," he said.
In Norway, KLP was forced to backtrack on bonuses to municipali-ties following abundant 2019 investment returns, after the regulator told insurers to prioritise shoring up reserves.
But in May the NOK765bn (€68.9bn) institution said it had boosted its lending capacity to municipalities and public enterprises to NOK5bn from NOK1.5bn to support them.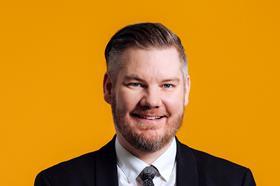 Norway's welfare agency NAV received a different form of crisis help from the country's pension sector in April. The public service pension fund Statens Pensjonskasse (SPK) loaned 12 of its own case workers to help the agency deal with a deluge of unemployment benefit applications.
And the NOK10.3tn Government Pension Fund Global (GPFG) is likely to remain an essential budgetary resource at a time when – on top of the pandemic – the petroleum revenue-dependent economy has also been hit by the collapse in oil prices.
First quarter figures from Norges Bank Investment Management (NBIM) showed about NOK66bn was withdrawn by the government between January and March.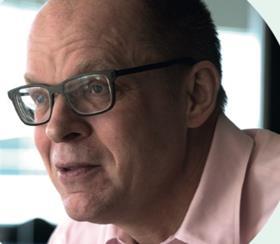 Folketrygdfondet, the manager of the smaller, mainly domestically-invested portion of Norway's sovereign wealth fund, is providing extra support to companies via the newly-restarted Government Bond Fund.
Similarly, in Finland, VER is turning some of its investment capacity to the commercial paper market as corporate financing needs increase.
As first rather than second-pillar pension provision, and because it is only partly funded, Finland's earnings-related pension system occupies a pivotal position in the country's economy and society.
"I think the most striking aspect of events so far has been that the reaction has been so fast," says Janne Pelkonen, senior adviser at Finnish pensions alliance TELA.
"Pension providers have done a lot in terms of supporting the economy and employment, though the issue is how long it continues and how much the economy is affected this year" - Janne Pelkonen
"The social partners who negotiate pensions – not only those from the occupational funds but also the statutory providers such as the pension insurers – managed to negotiate how they would support Finnish society and employment in a matter of days rather than weeks," he says.
Measures put in place – based on legislative changes – include a temporary cut in contributions to the mandatory pension funds for private employees of 2.6 percentage points, which amounts to just under €1bn across the whole system. On top of that, pension contributions can be postponed by three months, which will effectively be a loan from providers and attract interest of 2%.
As substantial domestic real estate investors, Pelkonen says all four of the pension insurers have also said they will not collect any rent in April and May from restaurant owners, who have been hit by the mandatory shutdown, he says.
"Pension providers have done a lot in terms of supporting the economy and employment, though the issue is how long it continues and how much the economy is affected this year," Pelkonen says. Early estimates in Finland indicate that the wage bill will drop 5% this year. This will have a knock-on effect on collected pension contributions, which are mainly used to cover pension benefits.
While pension funds in Finland are helping to ease pressures on employers and workers, the government has also taken swift action to meet their needs, drawing up a ready-to-go bill on the temporary strengthening of pension insurers' solvency.
Although it may not be used, the draft legislation could be submitted to parliament at short notice in case solvency plunges. Under current rules, such a situation could force pension insurance companies to sell off equities at the bottom of the market.
Nordic Region: Pension funds step up to the plate
1

Currently reading

Nordic Region: Pension funds step up to the plate

2

3

4