Smart beta would appear to make a lot of sense in fixed income, but Lynn Strongin Dodds finds the peculiarities of the market introducing complexity to many of the resulting products
It was only a matter of time before smart beta investing penetrated the fixed-income world. There have been a few pioneers but different permutations have slowly been emerging in the market over the past year or so. As with equities, investors are searching for better risk-adjusted returns – but constructing an alternative bond strategy presents its own unique challenges.
Fixed income differs from equities in that its benchmarks are liability and not asset-weighted. This translates into the largest tilts going to the most indebted companies or sovereigns, which explains why government bond indices have in the past had high risk concentrations in the US and Japan: in 2013 these two countries accounted for 54% of the Barclays Capital Global Treasury index, according to Towers Watson.
Corporate indices can also have clusters. This happened in the early 2000s before the technology crash, with telecoms being prevalent, while financials accounted for a large chunk of the indices before the 2008 financial crisis. This would seem to make a very strong case for smart beta-type, alternative-weighting systems.
Problems
"In fixed income. the main starting point is that the indices are dominated by the size of debt issuance and this is an illogical way to build a portfolio," says Adam Smears, head of fixed income at Russell Investments. "This is not a new problem but investors who have been looking at smart beta strategies in equities have increasingly been asking how they can best capture inherent inefficiencies in the fixed-income market, too. One of the challenges is that unlike in equities, there is a lack of long-term data. This makes it difficult to prove the efficacy of factors in parts of the fixed-income world."
The problems don't stop there. Liquidity is tighter in bond markets and documentation and covenants vary from one security to another. In addition, individual issuers, especially large blue chip companies, often have a multitude of bonds out in the market with different maturities, outstanding at any one time.
"Fixed income has its own set of problems," says Kate Hollis, senior investment consultant at Towers Watson. "It requires its own set of solutions because of the nature of the indices and the opacity of the prices. As we know, bonds are all about rates, curves and credit spreads – added complexity – which is perhaps why people have been a bit slow to construct fixed-income smart-beta strategies reflecting this. Another reason that there has been more focus on equities is the gap between passive and active management fees is larger so it is easier to slot in smart beta. The gap is smaller in fixed income so the incentive is not as great."
For these reasons Smears does not advocate that investors rely solely on smart beta.
At a glance
• While practical obstacles have held it back, smart beta should be perfectly suited to the liability-weighted world of fixed-income indices.
• The most popular products have been GDP or fundamentally-weighted, which underweight the most indebted issuers and rebalance counter-cyclically.
• But these products range from the simplest GDP-weighted indices to those employing complex sets of factors and measures of creditworthiness.
• Newcomers include maximum-diversification and risk-parity approaches – usually adapted to the complexities of the fixed-income universe.
"There is definitely a place for these products but we recommend a combination of active management with smart beta strategies to produce the best results, he says. "They go hand-in-hand because there can be long chunks of time when smart beta or factor-investing strategies can be under water. Single factors alone do not have huge information ratios. Systematic risk-premia capture in the more commoditised parts of the market combined with true alpha generation and exotic risk-premia capture provides a better balance and more robust portfolio."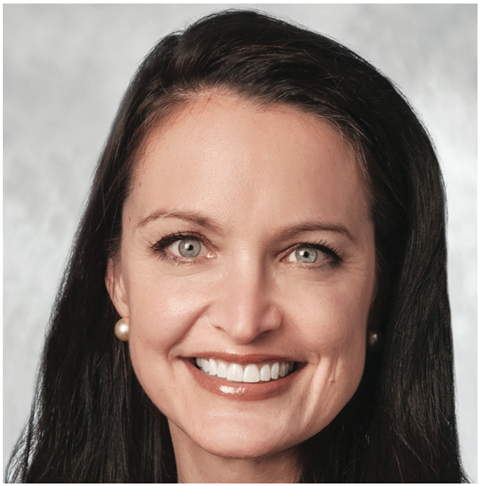 "We believe that GDP-weighted is a good starting point to build a portfolio"

Sabrina Callin
Olivier De Larouziere, head of interest rates at Natixis Asset Management adds: "You can always add active management to a systematic approach. You can build a customised index and have a system that optimises the performance and limits the risk but the third layer is active management to implement our views. We believe this brings added value."
Fundamentally weighted
Other market participants, however, believe alternative fixed-income approaches can stand on their own in terms of delivering better risk-adjusted returns and helping to mitigate market and default risks. As in the equity sphere, variations on a theme are appearing – although GDP or fundamentally-weighted indices, which underweight countries or companies with smaller economies or economic footprints, are among the most popular. Some strategies also build in additional factors, such as underlying or pricing volatility, in order to achieve a more balanced allocation of risk.
"We believe that GDP-weighted is a good starting point to build a portfolio," says Sabrina Callin, managing director of PIMCO, which launched its first GDP-weighted index – Global Advantage Bond index – six years ago. "It is a smarter way to take risk systematically because it is more closely aligned with a country or company's economic fundamentals. For example, relative to market cap-based indices, GDP-weighted allocates more to low-debt countries such as those in emerging markets. They are better placed to service the debt because they have low leverage. Another benefit is that these indices are more forward-looking in terms of where capital markets will be in the future, rather than market cap, which is backward-looking. The companies that issued the most debt in the past are not necessarily going to be the best place to invest in the future."
Callin also notes that GDP-weighted indices provide counter-cyclical rebalancing because bond prices tend to move inversely to GDP growth over the business cycle. This means that it increases the relative weight of countries when their economies are expanding and reduces the exposure in the contraction phase.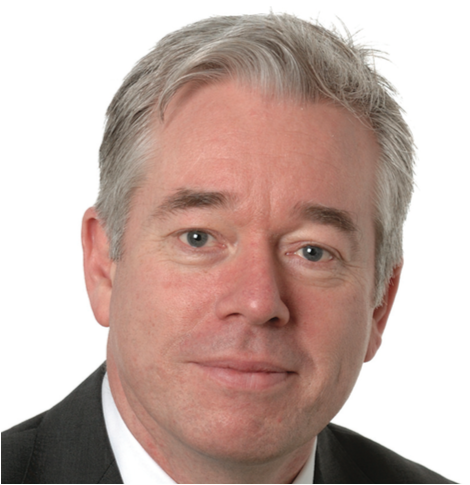 "We look at a corporate or sovereign's ability to pay. In a GDP context, the bigger a country is, the more likely it will be able to survive the shock and repay the debt. However, we also look at different criteria, including a country's budget deficits, social imbalances such as old-age dependency rates and political stability"

Kevin Corrigan
"There will, of course, be periods when these strategies won't work but if you have a more diversified, risk-controlled, long-term approach then it will limit the structural disadvantages in the markets," she says. "We see the strategy broadly applicable in a core fixed-income or liability-driven approach."
Research Affiliates, the pioneer of fundamental weighting in equities, uses measures including GDP, population, land area and energy consumption to re-weight its sovereign bond indices. Following the pattern set in its equity products, it weights its corporate bond indices against cash flow, sales, book value of assets and dividends paid by issuers.
Lombard Odier, another provider of alternatively-weighted bond indices, also takes a wider view. In its white paper on the subject, it argues that weighting a country based on the size of its economy rather than its outstanding debt definitely makes more economic sense, but adds that these indices tend to be concentrated on the largest developed economies, which could have a potentially high debt-to-GDP ratio, such as Japan. In addition, measuring the strength of an economy can also offer a poor assessment of an issuer's creditworthiness. For instance, there are several other factors that influence a country's likelihood to repay its debt, such as public deficit or taxation levels. The Lombard approach therefore considers a corporate or sovereign issuer's creditworthiness using a broad set of fundamental factors.
"We have a simple philosophy across our corporate and sovereign smart beta products," says Kevin Corrigan, the firm's head of fundamental fixed income. "We look at a corporate or sovereign's ability to pay. In a GDP context, the bigger a country is, the more likely it will be able to survive the shock and repay the debt. However, we also look at different criteria, including a country's budget deficits, social imbalances such as old-age dependency rates and political stability."
He adds, for companies, "we look at their ability to generate free cash flows over a long period of time because ultimately this is what will be used to reimburse its debt. The higher this cash buffer, the higher the chances that a company will not be affected by liquidity problems. A company's earnings as a proportion of its debt level will also be used to gauge ability to pay. As for banks, we look closely at their assets in order to gauge their creditworthiness. For example, large provisions for loans are usually a sign of a weak asset quality, which decreases the bank's creditworthiness."
The drawback with this fundamentals-based approach is that it has a natural tendency to be more defensive. Lombard Odier limits this by using a valuation adjustment that curtails the slant to potentially overvalued bonds.
"We challenge our fundamentals-based approach by measuring it against the market-cap weighting in bonds," says Corrigan. "For global bonds in the OECD universe, the approach has delivered better risk-adjusted returns and lower correlation than the market cap, fiscal strength and GDP-weighted approaches. For example, during the period between 2008-13 correlations between our index and market cap was 0.81 and for other alternative weightings it was higher than 0.9."
Factors
State Street has also forged its own path, licensing its version to Barclays four years ago. Dubbed the Barclays Capital Issuer Scored Corporate index, it re-weights corporate indices in the US and Europe based on three factors – return on asset, interest coverage and current ratio – with subordinated debt stripped-out. The aim is to maintain similar systematic sector exposure as the traditional benchmarks, but with an adjusted allocation to issuers within these sectors.
"The classic risk factors that are used and combined in equity smart beta products are harder to apply in fixed income," says Niall O'Leary, managing director and head of EMEA portfolio strategists group at State Street Global Advisors, another well-established player in the field. "There needs to be more development and academic research in momentum, size and volatility. The exception is quality and value where there has been some work done. The biggest risk factor in fixed income that has swamped all others over the past few years is duration and, as a result, it is critical to make sure that you take the right duration bets when looking at quality and value."
The ranking of issuers in the State Street index, now five years old and against which around $1bn in assets is managed, is based on the trend of a company's financial strength and is a quality approach.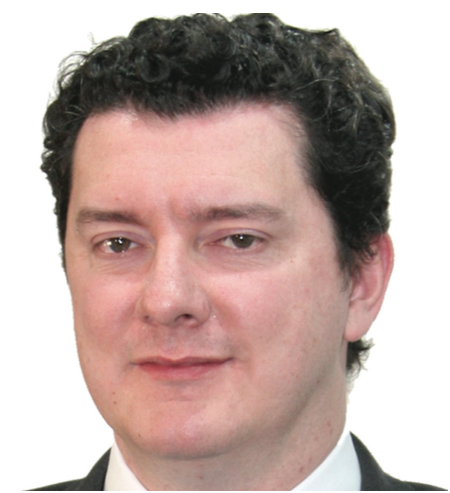 "In fixed income, the main starting point is that the indices are dominated by the size of debt issuance, and this is an illogical way to build a portfolio"

Adam Smears
There have also been newcomers. Late last year, TOBAM exported its maximum diversification equity strategy to the fixed-income arena with its Anti-Benchmark US Credit fund. The basic aim remains the same – to avoid the concentration risk associated with market cap-weighted indices, adding 120 basis points of annual return with 15-20% less volatility and leaving duration risk neutral to the market cap benchmarks. But, as president and CIO Yves Choueifaty notes, fixed income is a different prospect to equities.
"The bond market is, in fact, composed of different sub-markets," he observes. "It is not homogenous. We believe credits have the most similarities with equities, and that government bonds are more susceptible to bubbles because there are many 'irrational agents' in the market such, as governments and central banks, that are not looking for profits."
JP Morgan Asset Management offers another twist by adding a risk parity overlay to its smart beta fixed-income strategies.
"Our approach is quite simple but powerful," says Piera Elisa Grassi, portfolio manager in the firm's research-enhanced index team. "The aim is to reduce the overall risks coming from geographies and sectors. We do this by applying a risk parity overlay that has given us a significantly higher Sharpe ratio. However, we don't expect the strategy to always outperform but, given the diversification, it will not be as affected in periods when markets sell off."
This is not an exhaustive account of the development of fixed-income smart beta – other products, both indices and semi-active strategies, have come on the market over recent months. It is clear that the trend in this asset class is beginning to follow that already seen in equities – beginning with the return-seeking fundamentally-weighted approaches, before moving into fixed-income factor strategies and then risk-reducing, portfolio optimisation strategies.
The difference with smart beta in equities is also clear, however: the peculiar complexities of fixed income preclude the simplest and most transparent approaches put in place by equity practitioners; adaptations always have to be made. The line over which a smart beta index strategy becomes a straightforward quantitative active strategy will therefore probably have to be drawn by the end-investor – who will have to recognise that smart beta in fixed income is a fundamentally different beast than its equity-market cousin.