Nestlé's Dutch pension fund has appointed Russell Investments as fiduciary manager after the Swiss food and drink company disbanded its in-house investment operations last year.
Pensioenfonds Alliance confirmed to IPE's sister publication Pensioen Pro that it had appointed Russell with effect from 1 May 2018 to run its €600m investment portfolio.
In its annual report for 2017, Alliance said its move was due to its parent company's decision to terminate the activities of Nestlé's in-house fiduciary manager, Nestlé Capital Advisers (NCA).
Nestlé also shut down its UK-based investment manager, Nestlé Capital Management. The operation was officially wound up effective from 29 March 2018, according to documents filed at Companies House, the UK's official companies register.
Nestlé's Ireland-domiciled investment funds, dubbed "Robusta", were delisted from the Irish Stock Exchange in August last year, having been run by BlackRock on an interim basis since May 2017.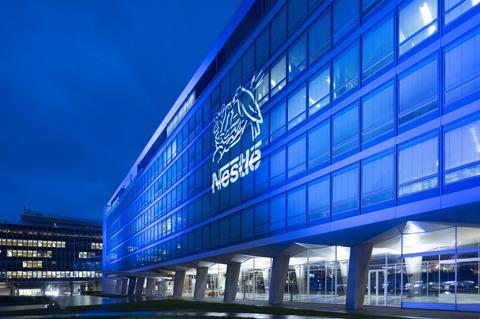 The board of Alliance stated that it did not want to answer questions about Switzerland-based NCA, including whether NCA still existed at all. According to Zefix, Switzerland's company register, NCA was still operating from Nestlé's company headquarters in Vevey as of this week.
As a result of the discontinuation of NCA's activities, Alliance's board abandoned plans to allocate to an alternative fixed income funds. The available money would instead find its way to corporate bonds, the board said.
According to the scheme's annual report, Alliance's funding ratio jumped from 102% to 111% last year. Active members received an index-linked uplift of 0.22% at the beginning of this year, while deferred members and pensioners received 0.15%.
The pension fund recorded a 4.8% return on investments, slightly lagging its benchmark return of 5%. This was mainly caused by a disappointing result from part of the real estate portfolio, the annual report said.
As part of a de-risking strategy, the pension fund said it would gradually increase its interest rate hedge from 45% to 75% of the pension liabilities.
The fund saw its pension management costs rise from €271 to €331 per member.
In addition to the Nestlé Netherlands pension scheme, Alliance also runs the schemes of Nespresso Nederland and pharmaceutical company Galderma Benelux.