Swedish pension fund AMF has signed a deal with German vehicle manufacturer Volkswagen to invest over SEK2bn (€200m) in the company's heavy truck and bus division, Traton.
The deal for an equity stake in the VW subsidiary, which includes brands such as Scania and MAN, is taking place in connection with Traton's upcoming listing on the Stockholm and Frankfurt stock exchanges at the end of June.
Anders Oscarsson, head of equities and ownership at AMF, said: "Five years ago, we were among those working for Scania to stay on the stock exchange, and now we do not want to miss the opportunity to invest once again in one of Sweden's most respected and important industrial companies, even though this time as part of a larger vehicle group."
Oscarsson said the deal felt "extra right in light of how important Scania is to Sweden in general, and in particular to many of our savers who work in the company".
The Swedish commercial vehicle brand Scania has its headquarters in the city of Södertälje and has been one of the country's leading industrial companies since it was founded in 1891.
Institutional investors including AP4 and Alecta were invested in Scania prior to its purchase by VW in 2014. At the time, both investors attempted to resist the acquisition in support of Scania's independence, but eventually submitted to the bid in May 2014.
AP7 blacklists stocks including cannabis firms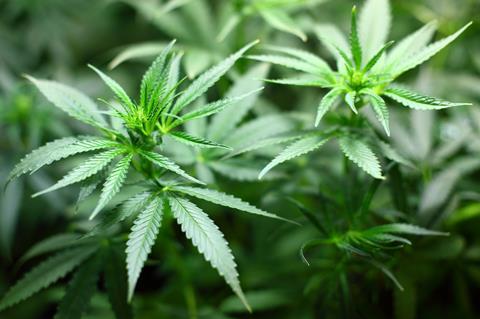 Sweden's AP7 has added seven stocks to its exclusion list, bringing the total blacklisted by the defined contribution default fund to 71 following its latest half-yearly revision of the list.
The latest companies to be cut from the SEK460.1bn (€43.6bn) fund's investment universe include two Canadian cannabis companies that the main national pension buffer funds, AP1-4, blacklisted at the beginning of this year.
Aurora Cannabis and Canopy Growth were excluded following a recommendation from the AP funds' council on ethics. AP7 has followed suit, saying the companies' involvement in cannabis violated international conventions against drugs.
The fund announced the exclusion of five other companies:
Brookfield Asset Management for involvement with nuclear weapons;
US energy company Evergy for acting in violation of the Paris Agreement;
Korean steel manufacturer Posco and its subsidiary Posco International for violations of worker rights in Turkey; and
Rosneft Oil for violations of environmental standards in connection with oil extraction in Russia.
Danica in Sweden changes name to Futur Pension
Now under new ownership, the Swedish arm of Danica Pension has announced that it is to change its name to Futur Pension at the beginning of next year.
The name change comes after the pension provider's parent company, Danske Bank, finalised its sale to a group of investors including Danish labour market pension fund Sampension, Swiss asset manager Unigestion and two private equity companies.
Claes Carlson, chief executive of Danica Sweden, said: "With the change of ownership and as part of the agreement, we also take the opportunity to switch to a name and a visual identity that is more in line with our ambition and our values."
The fund said the change of identity was agreed as part of the DKK1.9bn (€254m) sale, which was finalised on 2 May.