The UK's Pensions Regulator (TPR) has issued a strong rebuttal against calls for it to revise or abandon its planned new funding code for defined benefit (DB) schemes.
In a blog post published this morning, David Fairs, TPR's executive director for regulatory policy, analysis and advice, expressed strong disagreement with trustees, advisers and other industry players who had called for significant changes to the code.
Most arguments centred on the idea that TPR's plans were "written in different, more benign, economic conditions" as a result of the COVID-19 pandemic, he wrote.
While the regulator has delayed the consultation's deadline until September to allow more time for responses, Fairs said the issues covered were "even more important and relevant in the light of COVID-19".
"There is good evidence that schemes which have managed their risks well, and have built in sufficient resilience in their long-term funding strategy, are likely to have fared better as market conditions have worsened," Fairs said.
"Integrated risk management is needed now more than ever."
The new code – slated to take effect from January 2022 – will offer schemes two 'tracks' to choose from when reporting to the regulator: "fast track" and "bespoke".
TPR has said it envisages that the majority of schemes would qualify for a fast track approach, streamlining their reporting work and allowing TPR to focus more attention on schemes using the bespoke track.
Fairs acknowledged the importance of flexibility but argued that the new code would preserve this, allowing trustees and sponsoring employers to "withstand significant economic fluctuations".
"It is only right that with greater flexibility comes greater accountability and regulatory scrutiny," he added.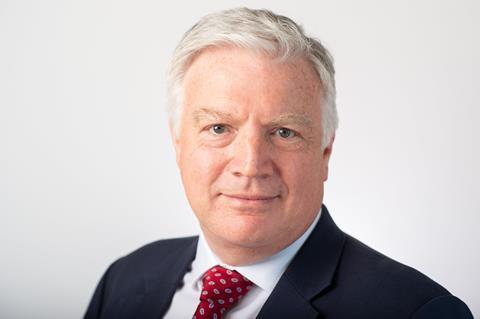 The fast track "benchmark" would allow for this without forcing employers to put more money into schemes than they could afford, he said.
Fairs concluded: "We believe the principles we have laid out for consultation remain the right ones to focus on. We recognise the challenges the current environment brings and we intend to reflect prevailing conditions in any parameters we set in our second consultation on the DB code later on next year."
Former UK pensions minister Sir Steve Webb, now a partner at actuarial firm LCP, questioned whether the new regime would be appropriate during an online industry event at the start of this month.
He said the new funding code would require deficit recovery plans to be "a lot shorter" in the future, and questioned whether this was appropriate given the economic and financial strains facing the UK in the coming months.
In a note to clients last month, Herbert Smith Freehills partners Tim Smith, Marcus Fink and Francesca Falsini said the pandemic could "force the regulator to soften its tone towards sponsors and allow more time than it had planned for deficits to be cleared (even for stronger employers)".
To read the digital edition of IPE's latest magazine click here.