The Transition Pathway Initiative (TPI) has today announced that David Russell, former head of responsible investment at the UK's largest pension fund, the Universities Superannuation Scheme (USS), has been appointed to take over as the new chair following the decision by Adam Matthews to step down from the board in September.
Additionally, Jake Barnett, from US-based Wespath Benefits and Investments' managing director for sustainable investment strategies, has also been appointed to be chair of the TPI's strategic advisory committee.
Russell will assume the chair role having served since its inception on the TPI board and previously the steering committee. He will bring a wealth of experience and expertise having been a steering committee member of the Institutional Investors Group on Climate Change (IIGCC) from its establishment in 2001 until it was incorporated and continues to be an advisor to its board.
He is also a former board member of the PRI Association, and until recently was on the board of the International Centre for Pensions Management.
Russell was until June 2023 the head of responsible investment at the USS, where he led the scheme's ESG-related activities including policy and strategy development, stewardship and integration.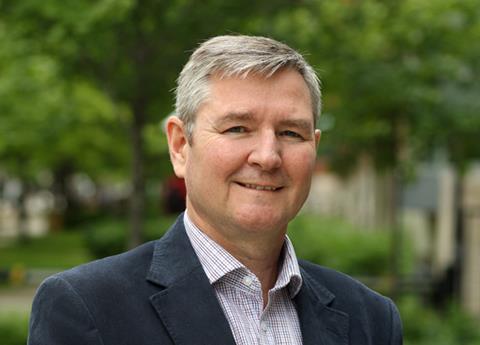 He has participated in the TPI's governance structure since its launch, and was a founding board member in 2022. Russell has also participated in the UK Investment Associations' sustainability and responsible investment committee, and is a member of FTSE Russell's sustainable investment technical and sustainable investment strategic advisory committees.
"Given the urgent need to address climate change, the work that the investors will do with the analysis provided by the newly-created TPI Global Climate Transition Centre, at the London School of Economics and Political Science (LSE), is crucial for investment decision-making and stewardship activities," Russell said.
Matthews added: "It has been an enormous privilege to have founded and led TPI. I am acutely conscious that it has always been a collaborative effort and many hands have built it […] However, it is the research of TPI that is its success."
Stephen Barrie, deputy chief responsible investment officer for the Church of England Pensions Board, will continue to ensure that the pensions board plays a strategic role as its representative on the TPI board and in the strategic advisory committee.
Representing the Church of England Pensions Board and other national investing bodies, Matthews together with Faith Ward, formerly of the Environment Agency Pension Fund (now of Brunel Pension Partnership), founded the TPI in January 2016 having begun work on the initiative in early 2015.
TPI is now backed by investors with over $50trn in assets under management. Since its inception, its academic partner has been the Grantham Research Institute (GRI) at the LSE and its data partner has been FTSE Russell.

Venilia is editor of IPE.com. She joined the IPE editorial team in November 2019 after freelancing for FT Adviser and LAPF Investments, while also being a publisher for market intelligence company Clear Path Analysis. She started her career at Euromoney Institutional Investor where for 16 years was reporter and editor covering the asset management industry globally.
View full Profile